"A new romance series begins with second-chance romance!"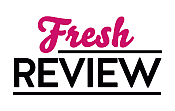 Reviewed by Patricia (Pat) Pascale
Posted January 2, 2020

Romance Western | Romance Contemporary
WALK ME HOME is a delightful, delicious recipe for second chances at Silverlake Ranch. It comes with sugar mixed with sass. Stir in some humor along with some sadness., family loyalties and betrayals and a love story that will not be denied.
When Jake Braddock's parents are killed, the Nashes takes him in, telling him he will always be part of their family. He grew up with Charlotte a.k.a. Charlie and Brandon Nash and Grandfather Nash became the father he lost Grandma Babe adored Jake.
Jake and Charlie were always together and even talked about getting married in the far, far off future. Tragedy strikes when a raging fire almost destroys Silverlake ranch. 16-year-old Jake races into the inferno and rescues the family dog and Grandma Babe. . Unfortunately, Grandma did not survive. Emotions run high when the police and the insurance investigators blame Jake for the fire. He and Brandon were seen sitting together at a fire in front of the house. Jake swore he put the fire completely out but blame continues to be pointed at him. So much for always being part of the Nash family. They turned their backs on him, moving away taking Charlie, leaving him with a broken heart. He eventually becomes a firefighter for the Silverlake Fire and Rescue Department.
Years have passed and Charlie returns to be a bridesmaid in her cousin Will's wedding. Charlie is helping Lila Braddock, Jake's sister, who is the wedding planner and still her friend. Up on a ladder, hanging garlands, Charlie falls and lands in the open arms of, you guessed it, Jake Braddock. He is gorgeous. The air sizzles and it is time for them to settle a few things from the past. Is it time for their forever love?
Liza Kendall takes you to a small town filled with colorful characters, their stories, and politics in WALK ME HOME. The elaborate wedding planned by Felicity for cousin Will is filled with laughs. She truly becomes a bridezilla, making everyone in town dislike her and wish she would go away. Doesn't everyone need three wedding dresses? Add to that the ugliest bridesmaids gowns on earth... with mandatory long red satin gloves. Ugh. Felicity really does it when she brings lanterns into the barn for the reception and starts a huge fire. Jake to the rescue again. WALK ME HOME is a feel-good romance that I enjoyed and know you will too. Look forward to returning to Silverlake Ranch in the next sequel. Great job, Ms. Kendall.
SUMMARY
A feel-good, funny second chance romance proves it's never too late for love in the small Texas ranch town of Silverlake.

Firefighter Jake Braddock is used to fixing things, and he's never met a problem he couldn't solve—except for his sweet ex-girlfriend Charlotte Nash.

Charlie Nash has been a big-city girl ever since her family made a clean break from their small town, after the tragedy that drove a wedge between Jake and her wealthy parents. She's never gotten over abandoning Jake—and he hasn't, either.

Then Charlie returns to Silverlake to stand as a bridesmaid opposite Jake in her cousin's wedding. The event sparks awkwardness, laughter, and heartbreak as they dance to the tune of the craziest bride in the west...and repair broken family bonds.

Can their long-lost love find a second chance?
---
What do you think about this review?
Comments
1 comment posted.
Re: A new romance series begins with second-chance romance!

What a lovely review! This sounds like it's going to be a
good series! Thank you.
(Kathleen Bylsma 11:48am January 8)
Registered users may leave comments.
Log in or register now!