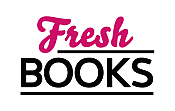 October ushers in great books with holiday themes!
"Amore Italian Style In The Siena Countryside"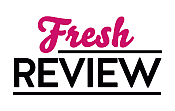 Reviewed by Patricia (Pat) Pascale
Posted January 3, 2021

Americans, Michael and Scottie Messina are newly married and sent to Siena, Italy. The Ford Company (Tractor Division) has sent Michael there to sell Made in America tractors to the Italians, hoping to make their chores easier in the era just after World War II. In truth, it is a front as Michael is a rookie CIA Agent and this is his first assignment. His mission: Do anything and everything to prevent the Communist party in Siena from gaining a stronghold there and in Italy. Just one of the secrets Michael is keeping from his new bride. He has many others!
Scottie, too, is keeping serious secrets from her groom. She is pregnant and the baby is not his. A professor when she was a student at Vassar took her virginity and left her pregnant. OOps! Their journey together to form a happy and meaningful relationship is filled with many ups and downs. Scottie is smart and learns the language from a teenage boy that she befriends.
Set in the lovely Siena countryside, THE ITALIAN PARTY introduces us to delicious local delicacies and wines along with a colorful cast of characters. The excitement of the local horse race is enjoyable. The solving of the local murder mystery, clever spycraft, and some saucy sex added to the fun-filled pages. I loved Ecco, the sweet and loving dog that was adopted into the Messina family. Michael and Scottie grow together. I felt both were really trying and I was rooting for them.
The Siena locale was delightful and would be a place I would love to visit. Author Christina Lynch does a really good job of telling a story that interweaves history, politics, mystery, and romance in an ex-pat 1956 era. She knows the territory as well as the Italian lifestyle. I would recommend this fun read to anyone looking for a dream getaway locale with a touch of spycraft and amore. Brava!
SUMMARY
A delicious and sharply funny page-turner about \"innocent\" Americans abroad in 1950s Siena, Italy.

The Italian Party is a sneaky book: half glamorous fun, half an examination of America\'s role in the world. Scottie and Michael, young newlyweds arriving in Siena in 1956, are seduced by Tuscany\'s famous beauty and the sensory experience of a summer in the ancient city. But their reasons for being there—and the secrets they are keeping from each other—force them beneath the beautiful surface to a more complex view of Italy, America, and each other.

When Scottie\'s Italian teacher, a teenager with secrets of his own, goes missing, her search for him leads her to discover other, darker truths about herself, her husband, and her country. Michael\'s dedication to saving the world from communism crumbles as he begins to see that he is a pawn in a much different game. Driven apart by lies, Michael and Scottie must find their way through a maze of history, memory, hate, and love to a new kind of complicated truth.

Filled with sun-dappled pasta lunches, Prosecco, handsome locals, and horse racing, The Italian Party is a smart pleasure.
---
What do you think about this review?
Comments
No comments posted.

Registered users may leave comments.
Log in or register now!