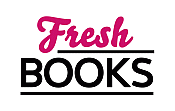 Your August adventures in reading
Molly Harper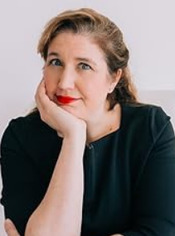 A former newspaper reporter with far too much snark for one soul, I recently fulfilled a lifelong goal of seilling my first novel- "Nice Girls Don't Have Fangs" - to Pocket Books. The first in a three-book series, "Nice Girls" tells the story of Jane Jameson, a recently fired librarian turned into a vampire after a tragic case of drunk deer-hunting. As Jane adjusts to her new un-life, she must find a way to "come out" to her parents as a vampire and sort out her feelings for her enigmatic sire, Gabriel. Oh, and she's the prime suspect in the lamest murder investigation in history.
Log In to see more information about Molly Harper
Log in or register now!
Series
Half-Moon Hollow | Young Brothers | Southern Eclectic | Mystic Bayou
Books:
Peace, Blood, and Understanding, October 2019
e-Book
Gimme Some Sugar, April 2019
Southern Eclectic #6
Trade Size / e-Book
A Few Pecans Short of a Pie, February 2019
Southern Eclectic #5
e-Book
How to Date Your Dragon, August 2018
Mystic Bayou #1
e-Book
Ain't She a Peach, June 2018
Southern Eclectic #4
Trade Size / e-Book
Peachy Flippin' Keen, April 2018
Southern Eclectic #3
e-Book
Sweet Tea and Sympathy, December 2017
Southern Eclectic
Paperback / e-Book
Save a Truck, Ride a Redneck, October 2017
Southern Eclectic #2
e-Book
Where the Wild Things Bite, August 2016
Half-Moon Hollow
Paperback / e-Book
The Single Undead Moms Club, November 2015
Half Moon Hollow #6
Paperback / e-Book
Fangs for the Memories, November 2015
Young Brothers #1
e-Book
Seven Books for Seven Lovers, May 2015
e-Book
The Dangers Of Dating A Rebound Vampire, April 2015
Half Moon Hollow #5
Mass Market Paperback / e-Book
I'm Dreaming of an Undead Christmas, November 2014
Half Moon Hollow #4
e-Book
Snow Falling on Bluegrass, October 2014
e-Book
Better Homes and Hauntings, June 2014
Paperback / e-Book
How To Run With A Naked Werewolf, October 2013
Paperback / e-Book
A Witch's Handbook Of Kisses And Curses, June 2013
Half Moon Hollow #3
Paperback / e-Book
The Undead In My Bed, October 2012
Half-Moon Hollow
Paperback / e-Book
The Care And Feeding Of Stray Vampires, August 2012
Half Moon Hollow #1
Paperback / e-Book
Nice Girls Don't Bite Their Neighbors, March 2012
Paperback / e-Book
Driving Mr. Dead, February 2012
Half Moon Hollow #2
e-Book
The Art of Seducing a Naked Werewolf, April 2011
Naked Werewolf #2
Mass Market Paperback / e-Book
How to Flirt with a Naked Werewolf, March 2011
Naked Werewolf #1
Mass Market Paperback / e-Book
And One Last Thing ..., August 2010
Trade Size
Nice Girls Don't Live Forever, January 2010
Jane Jameson #3
Mass Market Paperback
Nice Girls Don't Date Dead Men, September 2009
Jane Jameson #2
Mass Market Paperback
Nice Girls Don't Have Fangs, April 2009
Jane Jameson #1
Mass Market Paperback