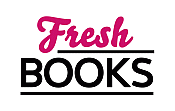 Your August adventures in reading
"FATE BRINGS SECOND CHANCES IN ROMANTIC VERMONT"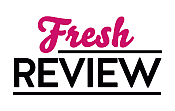 Reviewed by Patricia (Pat) Pascale
Posted November 13, 2019

Holiday | Romance Contemporary | Women's Fiction
It is never too early for a Christmas story especially one told by magical storyteller, Anita Hughes, a favorite of mine. Emma has a long history of breaking off her relationships, always during the holidays. This time it is with Scott. Alone in the Big Apple on Christmas Eve, Emma has found a jewelry shop open and is trying to sell the bracelet Scott gifted her but would not take back. Browsing Emma spotted a watch similar to the one she gave to her first love, Fletcher. She turned it over and read the inscription" "You have my heart. Emma." Was it a coincidence or is it fate? Making an even exchange for the bracelet, Emma left the shop to call her BFF, Bronwyn, who immediately tells Emma that's it is synchronicity, a meaningful coincidence that will play an important part in your life. Bronwyn convinces Emma to find Fletcher, and they discover he's staying at the Smugglers Inn in Vermont. Bronwyn sends her best friend to stay there for a week to see what fate has in store for her. Will Fletcher be a part of Emma's future?
It is a perfect setting and the Inn is romantic. However, when Emma arrives, she discovers Fletcher is there with his ten-year-old daughter, Lola, and his gorgeous fiancee, Megan. Emma meets Lola who is preparing to sing in the talent show at the Inn. Emma helps by accompanying Lola on the piano and a sweet, close friendship develops.
Meanwhile, Fletcher and Megan keep busy with the activities at the Inn, but according to Lola they are not getting along and argue a lot. Lola does not care for Megan nor does Megan care for Lola, and she just pretends to to please Fletcher. Fletcher is producing a play on Broadway and Megan wants to change her role to the lead. When Fletcher tells her she is not right for the lead, Megan leaves abruptly to attend a big party in the Big Apple where she will meet with a producer. So much for his fiancee. . .
CHRISTMAS IN VERMONT is a sweet, holiday treat of a holiday novel. Smuggler's Inn in Snowberry, Vermont, is a lovely winter wonderland and there's a cute subplot to try and save the Inn from going into bankruptcy, and the happily-ever-after is the icing on the cake. As usual Anita Hughes never lets me down. I loved it. Thank you.
SUMMARY
A sweet holiday love story about the magic of synchronicity and fate set at a quaint Vermont inn during the week after Christmas.

Emma can't believe her luck when she finds an open pawn shop on Christmas Eve in Manhattan. She's there to sell the beautiful bracelet her ex-boyfriend gave her when a familiar looking watch catches her eye. It's the same engraved watch she gave her college boyfriend, Fletcher, years ago. On a whim, she trades for the watch and wonders at the timing.

Practical Emma thinks it's just a coincidence, but her best friend Bronwyn believes it's the magic of synchronicity that caused Emma to find the watch. Fletcher was the one that got away, and somehow Emma never quite moved on.

When Bronwyn finds out that Fletcher is in snowy Vermont at a romantic inn for the week, she can't help but give synchronicity a push. She signs Emma up to help the inn keeper as the children's activity coordinator. Emma agrees that a week filled with quaint shops and maple syrup would do her good… and maybe Fate really does have a Christmas gift in store for her. That is until she sees Fletcher with his daughter and fiancée.

Suddenly, the fairytale trip seems doomed to fail… much like the innkeeper's dwindling cashflow. It will take a miracle to save her heart and the inn. And that just might be what Fate has in mind.

CHRISTMAS IN VERMONT is a delightful and charming love story about the magic of second chances during the most festive time of year.
---
What do you think about this review?
Comments
No comments posted.

Registered users may leave comments.
Log in or register now!