"Gilded Age Whodoneit will delight you"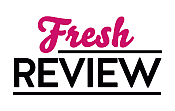 Reviewed by Patricia (Pat) Pascale
Posted November 21, 2019

TELL ME NO LIES is a historical, romantic mystery set in the Gilded Era in New York City. Lady Phil is a different kind of protagonist and one I admired. . . Philomena Amesbury, Dowager Countess of Dunbridge, aka Phil, is not grieving the loss of her husband the Earl of Dunbridge. Nor is she going to live in the crumbling house in the wilds of Kent. She crosses the pond to settle in a luxurious apartment in the Plaza Hotel in New York City, overlooking Central Park. . . It is paid for by an anonymous official organization in payment for her previous work in a murder investigation involving the murder of her friend, Beverly Reynolds' husband. Phil saved the lady's reputation while working on the investigation.
Phil surrounds herself with Lilly, her personal maid, and Presswick, her long-time butler. Presswick gave up his retirement to protect Phil and came to America with her. Both are very loyal employees No lovers at the present for Phil but two are on her mind. A very attractive police inspector and the fleeting Mr. X.
Mr. X left an early morning bedside note,and a lovely fresh gardenia. On a single page, he wrote, "expect an early morning visitor." How did he get into her bedroom? How does he know these things? Where does he find Gardenias this time of Year? Presswick announces a visitor.
The early uninvited gentleman is Luther Pratt, prominent banker. He tells Phil there has been an accident at his home and he and his wife Gwen needs her help. Phil was a guest at his lavish ball the evening before given to introduce his daughter, Agnes, to Society. She promises to be at his residence within the hour.
Upon arrival and investigation, Phil announces that the young heir found stabbed, then stuffed into the laundry chute was murdered. Handsome Detective Sergeant John Adkins looking better than ever speaks to Phil about the crime scene and their relationship warms up. A few days later, a female Pratt staff member is murdered. Who done it? Shelley Noble is a sterling storyteller. Delightful descriptions of colorful characters, their beautiful clothes, fabulous lifestyles, some good, others not so good. An exciting plot with an exciting hot air balloon chase, two murders to solve, and your task? Discover who the murderer is. I adored how Phil flirts with Detective Sargent John Atkins. He has his hands full keeping her at a respectable distance. He is very proper, does everything "by the book" but the physical attraction between them is steamy. He also can not rule out Phil's expertise, as she helps him investigate.
I would recommend TELL ME NO LIES to those who enjoy a plot that moves quickly and a big cast of characters to test your investigative talents on. Shelley Noble is a new author that I enjoy and will await her sequel telling us more of Mr. X and Detective Adkins. Go get them, Phil. What fun!
SUMMARY
Miss Fisher meets Downton Abbey in Tell Me No Lies, part of the critically acclaimed Lady Dunbridge Mystery series from New York Times bestselling author Shelley Noble.
Rise and shine, Countess, you're about to have a visitor.
Lady Dunbridge was not about to let a little thing like the death of her husband ruin her social life. She's come to New York City, ready to take the dazzling world of Gilded Age Manhattan by storm. The social events of the summer have been amusing but Lady Phil is searching for more excitement---and she finds it, when an early morning visitor arrives, begging for her help. After all, Lady Phil has been known to be useful in a crisis. Especially when the crisis involves the untimely death of a handsome young business tycoon.
His death could send another financial panic through Wall Street and beyond.
With the elegant Plaza Hotel, Metropolitan Museum of Art and the opulent mansions of Long Island's Gold Coast as the backdrop, romance, murder, and scandals abound. Someone simply must do something. And Lady Dunbridge is happy to oblige.
---
What do you think about this review?
Comments
No comments posted.

Registered users may leave comments.
Log in or register now!