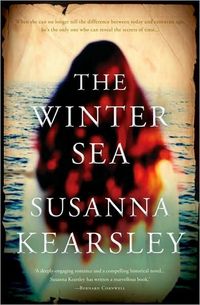 Purchase
When she can no longer tell the difference between today and centuries ago, he's the only one who can reveal the secrets of time...
The Scottish series
Sourcebooks
December 2010
On Sale: December 1, 2010
Featuring: Carrie McClelland
576 pages
ISBN: 1402241372
EAN: 9781402241376
Kindle: B004DCB32K
Paperback / e-Book
Add to Wish List

Romance Paranormal | Romance Historical
History has all but forgotten the spring of 1708, when an invasion fleet of French and Scottish soldiers nearly succeeded in landing the exiled James Stewart in Scotland to reclaim his crown. Now, Carrie McClelland hopes to turn that story into her next bestselling novel. Settling herself in the shadow of Slains Castle, she creates a heroine named for one of her own ancestors, and starts to write. But when she discovers her novel is more fact than fiction, Carrie wonders if she might be dealing with ancestral memory...making her the only living person who can know the truth of what did happen all those years ago - a tale of love and loyalty...and ultimate betrayal.
The Scottish series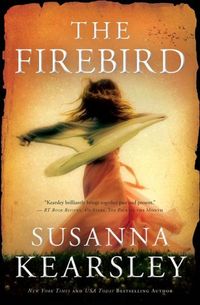 The Firebird
#2.0
Amazon.com | BN.com | | |
Comments
40 comments posted.
Re: The Winter Sea

the winter sea sounds great
(Debbi Shaw 11:44am December 20, 2010)
Wonderful blog, Susanna. I love the cover for The Winter Sea. I already own a MM paperback copy with different cover art - it's grey/blue. I picked it up at Shoppers Drug Mart in Halifax almost a year ago. Fantastic book!
(Julianne MacLean 11:52am December 20, 2010)
Susanna,
Your writing reminds me of Mary Stewarts. I luv the premise of your story in The Winter Sea.
JK
(Joanne Hicks 1:00pm December 20, 2010)
The Winter Sea sounds awesome!
(Pamela Stewart 1:09pm December 20, 2010)
Thank you for your research to make your writing accurate, and most enjoyable!
Blessings,
Marjorie
(Marjorie Carmony 1:12pm December 20, 2010)
To be able to incorporate history with such accuracy is wonderful , makes your stories greatly fun to read
(Helen Conklin 1:29pm December 20, 2010)
I love the theme and would love to read it.
(Clio Teixeira 1:40pm December 20, 2010)
This sounds fascinating. Thanks for such a wonderful column and intro to your work.
(G S Moch 2:01pm December 20, 2010)
This sounds like a really good book.
(Sandy Giden 2:08pm December 20, 2010)
I think all the research that an author does to make the book authentic pays off with the readers actually learning something while they are enjoying a good novel.
(Sue Farrell 2:22pm December 20, 2010)
I'm amazed at the amount of research authors do in bring a book to print. This sounds interesting.
(Maude Allen 2:30pm December 20, 2010)
Just returned from a Week at Cape May, NJ, my second. It is a very lovely location with lots of history. Perfect location for research on your new book.
Happy Holidays.
Pat,
Smith Mt Lake, VA
Patchuk1@yahoo.com
(Patricia (Pat) Pascale 3:06pm December 20, 2010)
It's amazing to me how much we don't know about some of the past. It sounds like you must dedicate alot of time to research. I hope someday you will write the Countess's story. It sounds like it deserves to be told. I would love to read your book.
(Debbie Penny 3:37pm December 20, 2010)
This sounds like a book I would love to read......
(Joyce Bruner 3:44pm December 20, 2010)
I loved reading the difference between an historian & a writer. The Winter Sea looks like an amazing read.
(Mary Preston 4:16pm December 20, 2010)
I love historicals, esp when I know the history is so well researched! Thanks for the effort!
And of course the giveaway :)
(Victoria Colyer-Kerr 4:17pm December 20, 2010)
Good article on how you do your research! And for the giveaway!!
(Brenda Rupp 4:28pm December 20, 2010)
This sounds like an interesting book. It's amazing how much research you have to do. Just locating the documents you need would be a huge job. The information you gave makes me appreciate the work an author does to complete a good story.
Merry Christmas!
(Anna Speed 4:30pm December 20, 2010)
Of course research is the basis of any written work but it takes a person of imagination to present that information in an entertaining way. Making the characters come alive and making the readers feel a connection with them is even more important. It takes a really talented person to combine all of that. Your book sound like one I will pick up to read and find hard to put down.
(Vickie McCarter 4:52pm December 20, 2010)
I would love to read one of your books. They sound very interesting. I love to read it is my fun time.
(Jean Benedict 4:54pm December 20, 2010)
I like reading books that are actually accurate in thier historical facts, it makes the book more interesting you can actually associate with it more and also learn your history lessons. Great Cover
(Cj Swier 5:15pm December 20, 2010)
My dad was in the navy. So was most of his and my mother's
family. I know I'll be picking up a copy soon.
(Gayle Oreluk 6:33pm December 20, 2010)
Your research sounds fascinating! I love history & often find myself looking for more information when a reading an interesting bit in historical fiction. It must be great when you connect some of the dots in your reasearch. Have a Happy Holiday!
(Diane Sallans 7:08pm December 20, 2010)
It sounds fascinating. A lot of work. Would love to check it out.
(Maria Antunes 7:24pm December 20, 2010)
This book does sound wonderful. i really admire people who
write historical novels for all the reasons you stated and
more.
(Margay Roberge 7:49pm December 20, 2010)
I would love to read this book!
(Renee Pajda 7:54pm December 20, 2010)
I have the book and I am looking forward to reading it!
(Mary Perry 8:02pm December 20, 2010)
I enjoy historical fiction.This book sounds intriguing.
(Selma Cohen 8:34pm December 20, 2010)
Wow, I am tired just reading about all the research. But that makes the book all the more enticing. I love the mystery and the history. I look forward to reading this book.
(Kathleen Bianchi 8:38pm December 20, 2010)
Interesting view of your process; sounds like a great read.
(Nan Zahar 9:31pm December 20, 2010)
Please enter me in this great contest on freshfiction.com
I love winning contests on Fresh Fiction and Happy Holidays to everyone too. Thanks, Cecilia
(Cecilia Dunbar Hernandez 9:38pm December 20, 2010)
This sounds like a very interesting book.
(Ginger Hinson 10:07pm December 20, 2010)
Thanks for giving me a chance to read your book. Happy Holidays to everyone.
(Linda Hall 11:06pm December 20, 2010)
This book sounds pretty interesting. I've never read any of your books. I've added you to my lists of authors to read. Since you've been compared to Daphne Du Murier I'm anxious to read your books. She is one of my favorite authors. Thank you for this giveaway.
(Lucy Pinto 11:48pm December 20, 2010)
When I research, I tend to go off on tangents and get lost in other worlds. I always love to read historicals, knowing what a lot goes into them.
(Penny Mettert 6:26am December 21, 2010)
I have to commend you for taking the time to do all the extra research for your book!! There aren't many authors that would take that amount of time to make their book as accurate as you did. It sounds amazing, I can't wait to read it, and I too, hope you find out the fate of the Countess of Erroll.
(Peggy Roberson 12:02pm December 22, 2010)
I love historical fiction. It has always fascinated me reading
about the day to day activities, the clothes, the parties and
just life in general in times before the mod cons that we have
were available.
(Lisa Richards 6:35pm December 22, 2010)
History already happened and many of the facts can be checked whereas in a novel, it's more of a compilation of fiction with a few facts thrown in for a measure. The facts give the reader something to anchor to depend on as the scenes change and the characters show their inner thoughts in their actions more.
(Alyson Widen 7:34pm December 27, 2010)
I've never read your books, but I will pick them up now after seeing you here on Goodreads.........
(Joanne Bozik 12:50pm April 10, 2011)
This book sounds great!!!
(Joanne Bozik 1:50pm April 10, 2011)
Registered users may leave comments.
Log in or register now!