Sandi Shilhanek | Where Did The Time Go?
Comment to WIN!

October 11, 2009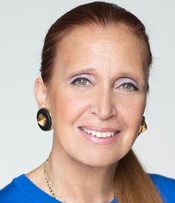 This last week my seventeen year old high school senior finished the first six weeks of school. I can remember quite clearly when I found out I was pregnant with him, and now he's preparing to graduate from high school at Christmas. Yes, he's going to be an early graduate, and we couldn't be prouder, but where did the time go?
I can also remember being in second grade and the teacher reading Charlotte's Web and Mr. Popper's Penguins to us. I don't recall the teacher's name, but do recall having to hurry home to ask for my own personal copies of these books. As I've aged many things have changed, but I still have and will never willingly part with copies of Charlotte's Web and Mr. Popper's Penguins.
Needless to say as I aged my tastes in reading also changed, and I moved from these beloved childhood classics to young adult novels. From young adult novels to Danielle Steel, and her many many novels. From The Promise I progressed to other sweet romance type of novels. Then I discovered the DFW TEA READERS and my knowledge base and genre base exploded, and I now read things I couldn't have imagined being interested in back in my twenties or even my thirties.
However, as I lay awake attempting to sleep I couldn't help but wonder how I got to be this old, and where did all the time go? To me it's obvious that my reading choices evolved and grew as I grew, but what about those books I didn't get to back in my earlier years will I enjoy them as I approach my fifties? Have they withstood the test of time? Should I say forget about those authors who introduced you to romance and move on with your new discoveries...you know you don't read fast enough to devour a backlist, so suck it up and just enjoy the new stuff that you can?
What would you do if you were me? Would you read those authors you have piled up even though the books were written twenty or more years ago? Would you just keep up with the more current releases and continue to discover new authors, but not worry about backtracking with them? Are you like me and think that time is passing too quickly and wondering if and what we should attempt to slow it down? OOH...one last thought...it might be nice if I could age my children (so they move out and are independent) but I stay young forever...what do you think?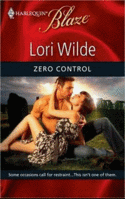 Sandi Shilhanek

DFW Tea Readers
Readers 'n 'ritas... celebrating literary obsessions

Don't forget, if you comment you'll be enter to win this weekend's prize: a bundle of SIGNED books! Time to load up your own TBR and get some great stories from authors who may be new to you!
Comments
73 comments posted.
Re: Sandi Shilhanek | Where Did The Time Go?
Comment to WIN!

I definetly think you should read them. It doesnt matter to me whether they are old or new as long as I can enjoy the.
(Sara Hurt 1:20am October 11, 2009)
I would never give up on reading those books from the treasured authors of my past. You might, in the pro9cess of reading them, rediscover the joy that originally drew you to them. Once your son has moved on to college and a life of his own, you will hopefully find more time to fill, and reading all those wonderful books will be a great way to fill those gaps. I can still, very clearly, remember being 7 years old and sneaking into my mother's room to raid her stack of Mills & Boon books (I was reading before I turned 4, so this was not such a strange feat for me). Then in my teens I remember progressing into loving the Barbara Cartland historical books. In my 20's and 30's I was drawn to more modern and contemporary stories, especially those involving families and kids, and now, in my early 40's I find that I love books about the paranormal and time-travel. As I've progressed through each phase, I've never completely given up the past phases... I still pick up an occasional Barbara Cartland book and quite enjoy it. Don't give up on all those backlist books... but if you do, please do me a favor and donate them to one of your local state-run nursing homes. The people who live there are usually there due to lack of funds, the government has no funds to spare for things like entertainment for their senior homes, so the books help fill up their library and provide valuable entertainment for thir residents - who deserve a full and joyful life even if they don't have a lot of money.
(Donna Holmberg 1:22am October 11, 2009)
I've been wondering for years how to read all the books that I want to read.the pile of books to read is getting so carried away that's its almost half as mush books as I have read the just collecting dust why I keep buying more and more books I dont think I will ketchup whit my reading I by faster then I read.I can tell you one thing I can get entire series before I read them if they wait in the pile long a nuff.
sasluvbooks@yahoo.com
(Stacey Smith 2:38am October 11, 2009)
How about being eccentric and alternating one back-list book with a new one? I do agree that gently used books should be donated for a second chance at life.
(Susan Driskill 3:03am October 11, 2009)
I would attempt to read all of those books in that pile. I would never cast them aside.
(Jane Cheung 3:19am October 11, 2009)
I'd read the books too !! As for staying young... what a nice idea ;-)
(Joeelle Jappissont 5:34am October 11, 2009)
Like the other posters, I think you should read them, too. I have many books that were written over 20 years ago and have not read them, yet! But, I haven't given them away and they are not hidden on my bookcases... as a matter of fact, I can several right now!

Read them and enjoy them; I know I will.
(Tracey Dent 7:42am October 11, 2009)
Read the books from your favorite authors, even if they are 20 years old. You have always enjoyed their books. Also read the newer ones. There are always newer authors who will strike your fancy. A good book is never too old.
(Joanne Reynolds 8:25am October 11, 2009)
I always re read books from my favorite authors such as Diana Palmer, Jayne Ann Krentz and Linda Howard, from the time they wrote for Harlequin; other authors I have outgrown shall we say, and even though I haven't read their books in a while I still keep them for the future. I also have kept a coupe of boxes with my kids' Dr Seuss books that I'm sure one day I will read to my grandchildren.
But for sure your tastes change over 40 years of reading and you go through phases, but still reading for me is something I will always do!
(Diane Sadler 8:39am October 11, 2009)
I would read them! In fact, I won a wonderful book from an author and have printed their book list and hunted down all of them,read them all, just because I liked the author so much. Some were 20 years old, but it didn't matter. My tastes have really changed over the years, but I'll still read whatever I can get my hands on! My TBR pile gets bigger and bigger every day, but I just keep reading! I'd hate to think that the TBR pile would disappear one day and I would run out of books to read! How scary is that????
(JoAnn White 9:15am October 11, 2009)
I would definitely read the older books. It doesn't matter how "old" they are because once you start reading...you are "in" that book with those characters. I had never read a Stephanie Laurens book until about 3 weeks ago and read one of her brand new ones which led me to going back and finding ALL of her "old" ones. Needless to say...that was the absolute BEST thing I've done in years!!! And I totally agree with you, it would be awesome for our kids to grow up, move on and us to stay, hmmm, maybe 30? ;)
(Tammy Faris 11:25am October 11, 2009)
We've moved too often to keep books forever, but I still keep some for my kids and their kids because like the ones you mentioned, they are classics and much better than many of the books published today. I don't go back, tho, and read oldies; just too many good new ones.
(Ilene Pedersen 11:30am October 11, 2009)
I decided to go thru my TBR pile, like you said our tastes evolve as time goes by.
There were some I know I'll never read and those are going to the UBS but I found many more sounded really interesting.
(Joyce Mandle 11:33am October 11, 2009)
There are lots of older books that are still good reading. But I can feel for you w/ the time factor. I used to try to collect everything from a new found author, I realize now I just will never get to them all so now when I find someone new I just try to go forward (most of the time) w/o thinking I must collect the entire backlist.
(Pam Nolan 11:37am October 11, 2009)
Hi Sandi! Like you there are so many books I've missed reading. But now there are even more authors I want to read. I'm just trying to say caught up with the new ones...and one a year of those I missed. Now...at 63 (in 3 weeks) I have to live a long time to get to those I missed! LOL That's my plan!!!
(Sue Seeley 11:39am October 11, 2009)
I think our tastes do change through the year but where we stared doesnt. READ THE OLDER BOOKS! Where would we be without Jane Austen,EA Poe, and out firsts in Grimms Fairy tales. We've read some of those authors over and over and we take something new with us each time we read one. Those are the classics I realize but we wouldnt have wanted to miss those. So dont skip your older books because theres something new out there. Those books you havent read are new books to you no differnt than the new releases!
(Jennifer Binford 11:41am October 11, 2009)
Hi Sandi--another great topic! I have the same dilemma and have come to the conclusion to read them or as many as I can. Something about those old books grabbed you (and me) back then and will probably still appeal to us. I have found when reading the older historicals (for example)I remember why I loved them then and that has not changed. I do buy a lot of new books and might never read them all but I love buying and owning books so that is no problem. Many of the books in my tbr my late mom read and my mil so if I never read them at least the moms enjoyed them. Some one mentioned keeping the children's books we and our children loved and I am glad I did because now I can share them with my grandchildren.
(Mary Perry 11:45am October 11, 2009)
i find as i get older i appreciate the books i've read on a older level so i say give it a try
(Jennifer Mathis 11:46am October 11, 2009)
I once read only true crime and horror, as I got older I got hooked on Time-travel romance. Now I read a lot of different genre. So I guess my tastes have evolved Occasionally, I clean out my library and donate some books but I will not part with my time-travel books because I still read them. I try to make time for the old and new.
(Theresa Buckholtz 12:03pm October 11, 2009)
You can always remember the early days of your children which are fond memories. As they grow older and leave the nest you can think AH alone at last BUT sometimes they come hold again for all the crazy reasons but .sometimes they STAY
(Marcia Brooks 12:25pm October 11, 2009)
Reading is my all tiem favorite pass time! I can never get enough, especially of the historical romances!! ;~)
(Stefanie Finn 1:03pm October 11, 2009)
So many books, so little time! I have a huge pile of TBR books, both old and new titles. I intend to read them all, but if necessary, my husband will have to bury the last few with me! ;-)
(Cheryl Castings 1:04pm October 11, 2009)
I usually keep a couple of books going - one from my very large TRB pile quickly taking over my closet, and one new release. If you don't read more than one book at a time, I'd alternate between the two. Some of those older books are just too good not to be read!
(Kara Conrad 1:15pm October 11, 2009)
I'm not going to say whether you should read them or not, but if they're in your pile, there was something about them that attracted you to them.

If they didn't make it into your pile, do take a look at them and see if you might still like to read them.

My tastes have definitely changed, but expanded more than anything, became more eclectic. However, my favorite genre is still sci-fi/fantasy.

I still read the genre, but there just happens to be more romance thrown into the mix than before.
(Carrie Hinkel-Gill 1:19pm October 11, 2009)
Though my tastes have changed , I delight in going back to reread my favorites. Sort of like visiting old friends.
(Armenia Fox 1:45pm October 11, 2009)
I would keep the books and read then when I could. I have three bookshelves full of books and when I got some of them they were older and used. But I did finally get around to reading most of them and I was really glad I kept them. I found some really great authors that way.
(Mary Kirkland 1:51pm October 11, 2009)
I would read them some of the older books are awesome reads, they are a little different then today but good just the same. You may want to switch for an old to a new and then maybe you could catch up, on both.
(Gail Hurt 2:04pm October 11, 2009)
I think you should pick out the ones you think still look good and read them. If your tastes have changed then give them to someone who wants to read them. A good book is a terrible thing to waste. *GRINS*
(Crystal Weems 2:24pm October 11, 2009)
I'll read a few chapters of a book & if I'm not terribly fond of it, pass it on. Our town has a huge used book sale that benefits the local food bank. Every Oct. I make a donation to that as well. I have fave authors but am always open to new views. Michigan winters are long & cold & snowy. Takes a lot of books to keep me busy during winter.
(Donna Petrilla 3:09pm October 11, 2009)
I have lots of books that I've been meaning to read - sometimes I go through and weed out a few that I don't think I'm interested in any longer, but most I will still read at some point. Especially a great author's back list - if I enjoy them now, I've found I'll enjoy their earlier work too.
(Barbara Elness 3:12pm October 11, 2009)
There are really just to many choices when it comes to books. I tend to read a new one and then go back to an author I enjoy. This way I'll get to enjoy them all, eventually! Like you I find that time is just slipping away..
(Elizabeth Parzino 3:33pm October 11, 2009)
Like most avid readers I have a large TBR pile some of the books are aging just like me!! I do go through my keeper books from time to time to weed out ones I've decided I won't re-read and for those I haven't read yet, I don't think it matters how old they are. Lately I've been on a buying spree as so many books I want are coming out now and I have had a little extra money to spend on them. My tastes have evolved, expanded and changed over the years. I will read until I can't! :-)

Good subject as always Sandi.

Take care,
Donna M
(Donna McClure 4:01pm October 11, 2009)
I reread old favorites when the mood
strikes me but I do have a huge TBR
pile too. So it really depends on the
mood I'm in. I'll probably never get
totally caught up since I have new
authors and books that I want come
out every month but I do still like to
reread my old favs too.
(Beatrice Chan 4:12pm October 11, 2009)
I would go with what your heart is telling you. If you feel like you need to go back and read books you did not get a chance to read when you were younger, than my all means do it. If you would rather read newer books that is fine to. I read books from my chldhood from time to time.
(Michelle Sauer 4:19pm October 11, 2009)
Read the older ones! Maybe not all at once, you can't ignore the newer books, either.
Have fun,
Patsy H.
(Patsy Hagen 4:37pm October 11, 2009)
Do what you feel like doing at the time Sandi, I try to mix it up a bit. A new one, an old one or whatever looks good at the time. Although reading all these reviews sometimes I find myself trying a lot new stuff too.
(Joy Hoormann 4:38pm October 11, 2009)
Time sure does fly by. I can't believe my children are all in their 40's and I am great grandma 5 times already. I have to admit I do not feel my age nor do I act it. ha ha Last week my daughter stopped in and asked what I was reading..she was shock to see a sexy book by my chair. I reminded her I wasn't dead yet..just retired. ha ha I had to add my comment here as I love this group of people and of course the nice prize would really make me happy. I love and cherish my books. I want to say thank you for all who makes this possible too. susan L.
(Susan Leech 5:07pm October 11, 2009)
I have a system that's working for me concerning my books. I have two cloth bags one is new books and the other is older issue of back list books. I read one or two new ones than get one or two older ones out and read them. This way I sorta keep up to date on current reads as well as read back list books and get them read. I had to put some aside when I worked 40 hours but by now I can read more each week. susan L.
(Susan Leech 5:12pm October 11, 2009)
I'm certainly still reading books I bought more than 30 years ago. If I find that I am no longer interested in the stories or type of writing, I'd just give them away. However, so far that hasn't happened and there are other books from back then that I'c still like to get. I found my comfort zone many years ago and vampire, erotic, grisly murders and most paranormal are not among them. I've found some new compatible authors, but on the whole, I'm very satisfied with the same books I enjoyed before.
(Sigrun Schulz 5:29pm October 11, 2009)
I am a avid reader. Since I am confined mostly to my home I read. I have always read. I would love to win these books since I am on a budget.Thanks for the entry.
(Yvonne Butler 6:42pm October 11, 2009)
I reread all my favorites but I'm always adding to my TBR pile. Even after purging a lot of my old books I still have a huge TBR pile, not including some on my Kindle. Sigh....
(Summer Sharp 6:48pm October 11, 2009)
The first book I remember receiving was "Heidi" when I was pretty small and it was a Christmas present from friends of my parents. I read and re-read that book many times. Then I moved on to the library at my elementary school where I read every biography they had (do you remember those books with the hideous orange covers). Then it was on to "Little Women" and the like. In college, I read "Pride and Prejudice" just for fun and it remains my favorite book to this day (oh, that Mr. Darcy). I moved on to Victoria Holt and read most of her books and other gothic romances. Finally, in the early 80's, I discovered romance reading and have never looked back since! I was so happy that this month's challenge was Superromance because I have four books from that line from 1983 that I had re-read several times. This month I read them again for the first time in many years and they affected me in the same way they did 28 years ago. Those four books shall remain in my "keeper" pile until they fall apart. My TBR pile is full of new authors that I have discovered since that time and some of those books have found their way to my "keeper" pile after I've read them. There is nothing wrong with keeping favorite books!
(Trudy Miner 6:54pm October 11, 2009)
I would go through the TBR books & weed out those that I no longer felt COMPELLED to read. Having said that my list continues to grow & I love the fact that I will always, ALWAYS have books to read.
(Mary Preston 7:06pm October 11, 2009)
I would start reading the older ones and if I couldn't get in to any of the books I would get read of it. I have a huge TBR pile but I need to be in a mood to read. Sometimes I won't read what I already have but will read a new.
(Sherry Strode 7:26pm October 11, 2009)
Great question! I'd say yes, go back and read these books again. Many of them will take on new meanings just because of the fact that you're in a different stage in your life. I may have to give this a try myself.
(Marsha Saenz-Jones 8:32pm October 11, 2009)
There are some writers that I have searched for and paid big bucks for their back list books. Then I take the time to read them in order. Jo Beverley wrote some fine books in the early 90's and reading those got me to reread all her Malloren books again. It was a terrific reading experience.
Most writers' books from much earlier don't stand up to the later ones. There are a lot of fine writers out their now. I'm glad I'm retired! I can read for eight hours a day. :-)
(Elaine Carlini-Davis 8:39pm October 11, 2009)
I would read the books if I could. Unfortunately I'm allergic to dust so can only read new books or books on tape. If I could read old books I would save some of my favorites to read again,I know my sister does!
(Brenda Rupp 8:58pm October 11, 2009)
I read both old and new books. I'm behind on many older books, and like to reread books I read as a teen.
I just grab a book from my TBR stack and read, read, read!
(Sandra Greathouse 10:03pm October 11, 2009)
Sandi, I have shelves and shelves of older books that I like to go back to for comfort reading. At the same time, my TBR stacks (and stacks) are an interesting mix of faves and new to me authors. If only I had more time!

As for getting older, let's just not talk about it, ok? lol You're only as old as you feel.
(Laurie Damron 10:27pm October 11, 2009)
I have no answer since I haven't learned
to manage my TBR pile. It's growing
faster than I'm reading. I probably should
stop re-reading old favorites.
(Sue Ahn 10:50pm October 11, 2009)
Like everyone else, I say read them! Lord knows, by the time I get to some of mine, they will probably be more than 20 years road (especially since some have already hit the 10 year point). And I don't see me retiring any time soon, so I can catch up. I just figure, when I'm older, and probably on a definite fixed income, I won't have to worry about buying any!

Oooohhhh, the kids get older but I don't? Man, where can I buy that ticket?
(Amanda Reeder-erdly 11:17pm October 11, 2009)
I would love to read these books. Please enter me in the contest.
(Freda Mans-Labianca 12:48pm October 12, 2009)
My past time is Reading and I have a very large TBR pile.
(Jackie Jones 6:50am October 12, 2009)
ahh time and the TBR...that is a question worth pondering. Recently I have tended to try and keep up with new releases, but if I find a new author that I love I can't help myself but seek out as many of their backlist as I can find and read them right away.

Like others my TBR is out of control, but somehow I can't even think about getting rid of them in hopes that someday I will find the time to read them.
(Carrie Divine 7:46am October 12, 2009)
Boy, does this post hit a nerve. I'm going to turn sixty very shortly and I'm not quite certain where the years have gone. When our daughter turned thirty-five last summer, I called and told her she couldn't BE thirty-five because I'd already claimed it. It didn't work...as far as the TBR pile vs. the old favorites--I doubt I'll ever catch up on the TBR stack, but I still love to pull out the old books I've read so many times the covers are falling off. I think of them as my comfort reads, and they're especially nice to pull out when my own writing stalls. I say read those old stories when you need to relax with something wonderful--you held on to those books for a reason, because they touched you at some point in your life. You might discover a link to a part of yourself you've not thought of in years when you open those pages again.

Happy reading!
(Kate Douglas 11:54am October 12, 2009)
Read them, touch them and savor the memories. Like music and aromas, a good book always takes me back to where I was at that time and all the innocent & wonderful emotions the book made me feel
(Maria Dominguez 12:17pm October 12, 2009)
Lately I feel time is really flying. (I just found out I am going through early menopause - I'm 42 -talk about time flying!) As far as reading - I love to go back and read the old books and then add a new one in every once in a while. It depends on my mood. (Which lately is like a roller coaster!)
(Josie Roetemeyer 3:03pm October 12, 2009)
Sandi, once again you wrote a beautiful blog, which I always enjoy reading. Like you, I constantly am asking myself lately, where did the time go? I am 63 already and sometimes sit down and wonder -- how can that be? When my children talk about their kids, I can remember my own at that age and the things I did for them. Sometimes you just wish you can turn the clock back! As for books, I started out reading Danielle Steel myself in 1979! At first, I would only read her and then someone introduced me to Debbie Macomber and from there, joining reading groups, I have come to know many others. I too find myself with older books, especially if I like the author. I have even ordered used books written years back. Try reading the older books and see if you enjoy them right from the beginning. If not, put it down and try another. I try and switch from new ones to not so new to older ones, and even switch genres too, not to get bored. It doesn't matter how long ago the books were written as long as you are enjoying them. I have books by Louisa May Alcott which I swear I am going to read someday, somehow!
(Peg Fragale 3:29pm October 12, 2009)
lol I do all of the above. I have tons of books in my tbr pile but that never stops me from buying new books too. I try to vary it up and take turns - oh and then there's the borrowed books from friends or books I've been lucky enough to win. And I also enjoy a variety of genres so I switch that up too. I do wish I could live long enough to read them all but that is an impossibility lol.
(Jeanne Sheats 5:03pm October 12, 2009)
I thought that reading Romances was just a phase that I went through when I was a teenager and so when I was home a couple of years ago, I went through all of my romance novels and much to my regret now, I gave them away. They did go to a good home, but I wish I had them now to go back and take a look at - I had Barbara Cartland and Mills and Boon as well as others. Would I turn back the clock - in some ways yes, but in some ways no - I like where I am at the moment, who I am and how I got to this place and I love the new books I have discovered and the various authors I now read.
(Sabine Honig 8:13pm October 12, 2009)
I devore all kinds of different genres. Though my reading taste buds change from time to time I still go back to the oldies but goodies!
(Lisa Glidewell 9:30pm October 12, 2009)
I think you should read them too. I like many of the old books I love reading them all.
Penney
(Penney Wilfort 9:45pm October 12, 2009)
I want to read everything. When I find an author I like, I get all their books and try to start at the beggining of their works. I currently have boxes of books by authors (new and old friends) that I want to read. I know there are a lot of good writers out there I haven't found yet. I'll keep sampling all the authors and genres I can and know I'll find ones I like.
(Patricia Barraclough 10:21pm October 12, 2009)
Ohh I certainly think reading the older titles is a must. I still adore many.

As for aging, OMG if you find a way to slow things down please let me know. But for me I want to slow my kids down. I swear it's like they grow years with each day.

Now you'll have me thinking about this all day. What a great post!.
hugs,
WendyK
(Wilma Keel 12:00pm October 13, 2009)
Maybe there are some books that no longer match what you enjoy reading now. I know my tastes have changed over the years just like you mentioned. If it doesn't sound like anything you really want to read then donate it to someone who might enjoy it. If they ALL sound too good to pass up then set a goal each month to read a certain number of books from the "old" stack! Because you sure don't want to miss any new ones coming out!! I plan on having a book in my hand when I die! lol But I also worry about my eyesight failing as it can do when we get older. Guess I will have to learn to enjoy just listening to a book. But I would miss the feel of holding one in my hands. Thanks for another great discussion, Sandi!
(Carol Norton 1:07pm October 13, 2009)
I think we are all wondering where the time went. I look in the mirror and don't see me any more! I'm a different person inside and out.
(Brenda Rupp 2:04am October 14, 2009)
I wonder all the time looking at my kids where did the time go! It seems to pass by so fast. I am already 30 and I can't believe it! I miss my kids being younger already! Thanks for letting me enter your contest!
(Jeanette Huston 1:57pm October 14, 2009)
Time.....as it speeds by. Sometimes I just want to sit and capture the fabulous moments...over a cup of tea and a good book.
(Barbara Ryan 12:32pm October 15, 2009)
Time speeds by.Sure re-read are great.I have books older than my kids...lol I sometimes grab a old read and walk down memory lane but all at one point had the claim of New Author.Life is about changes and time has changed me in many ways(need new mirror)(the old one has a weird old woman looking back at me).I say old and new one thing remains the same.We all love romance!!!By the way Today is the Yesterday we worried about Tomorrow.
(Debra McDonald 1:11am October 15, 2009)
I thik you should definitely read them. It shouldn't matter how old they are because if it's an Author you enjoy , then that is all that should natter. :)Loved your post.
Carol L.
Lucky4750@aol.com
(Carol Luciano 8:28am October 16, 2009)
I am so happy to have discovered Fresh Fiction! I have been introduced to so many wonderful authors! Many of whom have become favorites
(Stefanie Finn 8:11am October 17, 2009)
Now that the temperature outside is getting colder - how perfect to grab a cup of tea and a good book! Please enter me in this contest.

katoree@hotmail.com
(Katherine Reese 11:46am October 17, 2009)
I would so take all the time in the
world to read the books regardless of
how old they were. A good book is
timeless! I don't know if I would want
to age my children. I used to want to
fast forward time to see how my
children would look like and be like.
Now I just want them to be little once
again.
(Val Pearson 7:46pm October 24, 2009)
Registered users may leave comments.
Log in or register now!