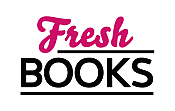 Pick up great June books for summer reading
Manda Collins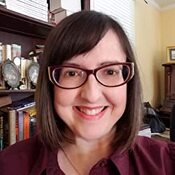 Manda Collins spent her teen years wishing she'd been born a couple of centuries earlier, preferably in the English countryside. Time travel being what it is, she resigned herself to life with electricity and indoor plumbing, and read lots of books. An affinity for books led to a graduate degree in English, followed by another in Librarianship. By day, she works as an academic librarian at a small liberal arts college, where she teaches college students how to navigate the tangled world of academic research.
A native of coastal Alabama, Manda lives in the house her mother grew up in with three cats, sometimes a dog, sometimes her sister, and more books than strictly necessary.
Interviews for Manda Collins
Q&A With Manda Collins | Ready, Set, Rogue
Ready Set Rogue
January 17, 2017
Log In to see more information about Manda Collins
Log in or register now!
Series
Lords of Anarchy | Studies in Scandal | Ugly Ducklings | Wicked Widows
Books:
A Lady's Guide to Mischief and Mayhem, October 2021
Mass Market Paperback
A Lady's Guide to Mischief and Mayhem, November 2020
A Lady's Guide #1
Paperback / e-Book
One for the Rogue, July 2018
Studies in Scandal #4
Mass Market Paperback / e-Book
Wallflower Most Wanted, February 2018
Studies in Scandal
Mass Market Paperback / e-Book
Duke With Benefits, July 2017
Studies in Scandal #2
Paperback / e-Book
Ready Set Rogue, January 2017
Studies in Scandal #1
Mass Market Paperback / e-Book
Good Dukes Wear Black, April 2016
Lords of Anarchy #3
Paperback / e-Book
Good Earl Gone Bad, October 2015
Lords of Anarchy #2
Paperback / e-Book
A Good Rake Is Hard To Find, April 2015
Lords of Anarchy #1
Paperback / e-Book
Once Upon a Christmas Kiss, October 2014
Wicked Widows novella
e-Book
Why Lords Lose Their Hearts, August 2014
Wicked Widows #3
Paperback / e-Book
Why Earls Fall In Love, February 2014
Wicked Widows #2
Paperback / e-Book
Why Dukes Say I Do, July 2013
Wicked Widows #1
Mass Market Paperback / e-Book
Perks Of Being A Beauty, June 2013
Ugly Ducklings novella
e-Book
How To Entice An Earl, February 2013
Ugly Ducklings #3
Paperback / e-Book
How To Romance A Rake, August 2012
Ugly Ducklings #2
Paperback / e-Book
Legally Yours, May 2012
Lawyers in Love #1
e-Book
How To Dance With A Duke, February 2012
Ugly Ducklings #1
Paperback / e-Book