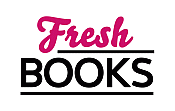 May Books for you!
Danielle Steel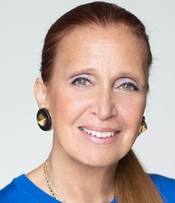 Blogging at Fresh Fiction
Sandi Shilhanek | Guilty Reading?
March 21, 2010
Can you remember the first "adult" novel you read? I don't fully recall, but believe that the first "adult" novel I read was Read More...
Sandi Shilhanek | Where Did The Time Go?
Comment to WIN!
October 11, 2009
This last week my seventeen year old high school senior finished the first six weeks of school. I can remember quite clearly when I found Read More...
Danielle Steel has been hailed as one of the world's most popular authors, with almost a billion copies of her novels sold. Her many international bestsellers include Spy, Child's Play, The Dark Side, Lost and Found, Blessing in Disguise, Silent Night, and other highly acclaimed novels. She is also the author of His Bright Light, the story of her son Nick Traina's life and death; A Gift of Hope, a memoir of her work with the homeless; Pure Joy, about the dogs she and her family have loved; and the children's books, Pretty Minnie in Paris and Pretty Minnie in Hollywood.
Log In to see more information about Danielle Steel
Log in or register now!
Series
Books:
Upside Down, January 2024
Hardcover
The Ball at Versailles, December 2023
Hardcover
Second Act, October 2023
Hardcover
Palazzo, July 2023
Hardcover
Without a Trace, January 2023
Hardcover / e-Book
The Whittiers, December 2022
Hardcover / e-Book
High Stakes, December 2022
Mass Market Paperback / e-Book
Invisible, November 2022
Mass Market Paperback / e-Book
The High Notes, October 2022
Hardcover / e-Book
Flying Angels, October 2022
Mass Market Paperback / e-Book
The Butler, October 2021
Hardcover / e-Book
Complications, August 2021
Hardcover / e-Book
Nine Lives, July 2021
Hardcover / e-Book
The Affair, March 2021
Hardcover / e-Book
Neighbors, January 2021
Hardcover / e-Book
All That Glitters, November 2020
Hardcover / e-Book
Royal, August 2020
Hardcover / e-Book
Daddy's Girls, June 2020
Hardcover / e-Book
The Wedding Dress, May 2020
Hardcover / e-Book
The Numbers Game, March 2020
Hardcover / e-Book
Moral Compass, January 2020
Hardcover / e-Book
Spy, December 2019
Hardcover
Child's Play, October 2019
Hardcover
The Dark Side, September 2019
Hardcover / e-Book
Turning Point, August 2019
Mass Market Paperback / e-Book (reprint)
Lost and Found, July 2019
Hardcover / e-Book
Blessing in Disguise, May 2019
Hardcover / e-Book
The Cast, May 2018
Hardcover / e-Book
Accidental Heroes, March 2018
Hardcover / e-Book
Fall from Grace, February 2018
Hardcover / e-Book
Past Perfect, December 2017
Hardcover / e-Book
Fairytale, October 2017
Hardcover / e-Book
The Right Time, September 2017
Hardcover / e-Book
Dangerous Games, March 2017
Hardcover / e-Book
Property of a Noblewoman, March 2016
Hardcover / e-Book
A Perfect Life, August 2014
Hardcover / e-Book
Pure Joy: The Dogs We Love, November 2013
Hardcover / e-Book
Winners, November 2013
Hardcover / e-Book
First Sight, July 2013
Hardcover / e-Book
The Sins Of The Mother, November 2012
Hardcover / e-Book
Friends Forever, August 2012
Hardcover / e-Book
Legacy, October 2011
Paperback / e-Book
Five Days In Paris, August 2011
Paperback
Family Ties, July 2011
Paperback
Happy Birthday, July 2011
Hardcover
Big Girl, April 2011
Paperback (reprint)
Southern Lights, November 2010
Mass Market Paperback
Legacy, October 2010
Hardcover
Family Ties, July 2010
Hardcover
Matters Of The Heart, June 2010
Mass Market Paperback
Big Girl, March 2010
Hardcover
One Day at a Time, February 2010
Mass Market Paperback (reprint)
Southern Lights: A Novel, October 2009
Hardcover
A Good Woman, September 2009
Mass Market Paperback (reprint)
Matters Of The Heart, July 2009
Limited Edition
Hardcover
Rogue, June 2009
Mass Market Paperback
One Day At A Time, March 2009
Hardcover
Honor Thyself, February 2009
Mass Market Paperback
A Good Woman, November 2008
Hardcover
Amazing Grace, October 2008
Mass Market Paperback
Rogue, July 2008
Hardcover
Bungalow 2, May 2008
Mass Market Paperback
Honor Thyself, March 2008
Hardcover
Sisters, February 2008
Mass Market Paperback
Amazing Grace, November 2007
Hardcover
H.R.H., October 2007
Mass Market Paperback (reprint)
Bungalow 2, July 2007
Hardcover
Heartbeat, June 2007
Mass Market Paperback (reprint)
Coming Out, June 2007
Mass Market Paperback
Fine Things, June 2007
Mass Market Paperback (reprint)
The House, February 2007
Paperback (reprint)
Sisters, February 2007
Hardcover
H.R.H., October 2006
Hardcover
Toxic Bachelors, October 2006
Paperback (reprint)
Journey, July 2006
Paperback (reprint)
Coming Out, June 2006
Hardcover
Miracle, June 2006
Paperback (reprint)
The House, February 2006
Hardcover
Impossible, February 2006
Paperback
Toxic Bachelors, October 2005
Hardcover
Echoes, September 2005
Paperback
Miracle, June 2005
Hardcover
Second Chance, May 2005
Paperback
Impossible, March 2005
Hardcover
Going Home, November 1991
Mass Market Paperback
A Perfect Stranger, June 1983
Paperback
The Promise, April 1978
Mass Market Paperback