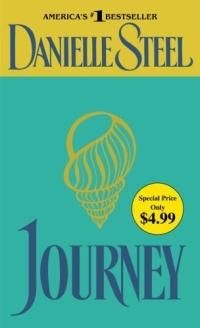 Purchase
Dell
July 2006
Featuring: Jack Hunter; Madeleine Hunter; Bill Alexander
368 pages
ISBN: 0440243769
Paperback (reprint)
Add to Wish List

Everyone in Washington knows Madeleine and Jack Hunter. Maddy is an award-winning TV anchorwoman. Jack is the head of her network, an adviser to the President on media issues. To the world, theirs is a storybook marriage. Two brilliant careers. A long, loving partnership. But behind the locked doors of their lush Georgetown home, a very different story emerges. For as Maddy's career soars, a bitter edge has crept into Jack's words, a pattern of subtle put-downs, control, and jealousy that Maddy has always tried to ignore and deny. For Maddy, there are no bruises, no scars, only the daggers of fear, humiliation, and isolation. Their effect as powerful as the gun, the knife, or the fist, the wounds as deep. Through hard work, long years, and with Jack's help, Maddy has become a role model and a star. It seems impossible to believe that a woman the nation idolizes lives in degradation and fear. Only Maddy knows the terror in her heart. Her secrets are well kept, sometimes even from herself.
Maddy's journey to healing begins when the President's wife offers an extraordinary opportunity, the chance to join her newly formed Commission on Violence Against Women. There, Maddy hears chilling stories from terrified wives and girlfriends that sound eerily familiar. And there she comes to know Bill Alexander, a distinguished scholar and diplomat who also works on the commission. Bill suspects that something is terribly wrong in Maddy's marriage and begs her to open her eyes. And as Maddy slowly, painfully takes the first steps toward freedom, as she and Bill grow closer, a remarkable series of events begins to unfold...a stranger from Maddy's past suddenly reappears...White House headlines bring the nation to a standstill...and a devastating tragedy occurs, forcing Maddy to realize just how much she has lost and how much has been taken from her--her confidence, her trust, her self-respect. As she is faced with the most difficult choice of her life, Maddy's extraordinary journey comes to a close, and with it comes a strength she never knew she had and a gift she never could have expected--a gift that will change her life forever.
Comments
No comments posted.

Registered users may leave comments.
Log in or register now!