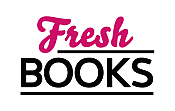 Your starred reads for December are here!
Caridad Pineiro
Blogging at Fresh Fiction
Caridad Pineiro Shares her Top 5 Movies
October 3, 2017
I love movies and television and will often write with the television on in the background. I'm a very visual person and draw a Read More...
Caridad Pineiro | A Story's Genesis and how YOU can help Hurricane Sandy's Victims
November 26, 2012
Nearly three years ago I took a trip to Las Vegas to do a writing weekend with friends. I had just finished one book and Read More...
Caridad Pineiro | A series REBORN
October 28, 2012
Years ago when I decided to write the first book in THE CALLING/REBORN Vampire Read More...
Caridad Pineiro | How do you manage your time?
December 7, 2009
Just hear those sleigh bells jingling, ring ting tingling too. Come on, it's lovely weather for a sleigh ride together with you . . . Lovely weather Read More...
Caridad Pineiro | Creating Characters
March 4, 2009
First I'd like to thank Fresh Fiction for giving me an opportunity to chat with you! I'm Read More...
Pseudonym: Charity Pineiro.

Caridad Pineiro is a transplanted Long Island girl who has fallen in love with the Jersey Shore. When Caridad isn't taking long strolls along the boardwalk, she's also a NY Times and USA Today bestselling author with over a million romance novels sold worldwide. Caridad is passionate about writing and helping others explore and develop their skills as writers. She is a founding member of the Liberty States Fiction Writers and has presented workshops at the RT Book Club Convention, Romance Writers of America National Conference as well as various writing organizations throughout the country.
Log In to see more information about Caridad Pineiro
Log in or register now!
Series
Sin Hunters | Circle of Sin | Sins of the Flesh | Calling / Reborn | Clueless Cooks | Reborn Vampires | Take A Chance | At the Shore
Books:
The Family She Never Met, February 2022
Trade Size / e-Book
Trapping a Terrorist, October 2021
Behavioral Analysis Unit #4
Paperback / e-Book
South Beach Love, June 2021
Trade Size / e-Book
What Happens in Summer, June 2018
At The Shore #2
Mass Market Paperback / e-Book
One Summer Night, October 2017
At the Shore
Mass Market Paperback / e-Book
Summer Heat, June 2016
e-Book
Embrace the Night, November 2015
Take a Chance #6
e-Book
Lucky 7 Brazen Bachelors, April 2015
e-Book
Seven Sinful Stories, April 2015
e-Book
One Night of Pleasure, March 2015
Take a Chance #5
e-Book
Dangerous Passions, March 2015
e-Book
Stay the Night, December 2014
Take a Chance #4
e-Book
Seductive Supernaturals, November 2014
e-Book
Take a Chance Volume 1 Military Romance Box Set, November 2014
Mass Market Paperback / e-Book
One Last Night, October 2014
Take a Chance, #3
e-Book
Tall, Dark and Paranormal, September 2014
e-Book
One Special Night, September 2014
Take a Chance, #2
e-Book
Just One Night, June 2014
Take a Chance, #1
e-Book
One Night Only... An Erotic Romance Anthology, May 2014
e-Book
Vampire Reborn, March 2014
e-Book
Love, International Style, February 2014
e-Book
Die for Love, January 2014
Vampire Reborn
e-Book
Born to Love, November 2013
Vampire Reborn
e-Book
For Love or Vengeance, October 2013
Reborn Vampires #1
e-Book
To Love and Serve, October 2013
Vampire Reborn
e-Book
To Catch A Princess, August 2013
e-Book
The Prince's Gamble, November 2012
e-Book
Kissed By A Vampire, October 2012
The Calling #9
Paperback / e-Book
The Claimed, May 2012
Sin Hunters #2
Paperback / e-Book
Nocturnal Whispers, February 2012
e-Book
Amazon Awakening, December 2011
Nocturne Cravings
e-Book
The Lost, August 2011
Sin Hunters #1
Paperback
The Fifth Kingdom, July 2011
e-Book
Aztec Gold, January 2011
e-Book
Stronger Than Sin, November 2010
Sin #2
Mass Market Paperback / e-Book
Sins of the Flesh, November 2009
Sins #1
Mass Market Paperback / e-Book
Awakening The Beast, October 2009
The Calling #9
Mass Market Paperback / e-Book
Fury Calls, March 2009
The Calling
Mass Market Paperback / e-Book
Honor Calls, February 2009
The Calling #7
e-Book
Soldier's Secret Child, December 2008
The Coltons: Family First
Paperback
Holiday With A Vampire, December 2007
Calling novella
Paperback / e-Book
Moon Fever, October 2007
Mass Market Paperback
Complete Calls Collection includes DESIRE CALLS, October 2007
The Calling novella
e-Book (reprint)
South Beach Chicas Catch Their Man, September 2007
Trade Size
Secret Agent Reunion, August 2007
Mission: Impassioned
Mass Market Paperback
Blood Calls, May 2007
The Calling #6
Paperback / e-Book
Devotion Calls, January 2007
Calling #5
Paperback / e-Book
Death Calls, December 2006
Calling #4
Paperback / e-Book
Sex and the South Beach Chicas, September 2006
Trade Size
More Than a Mission, August 2006
Miniseries: Capturing the Crown
Paperback
Temptation Calls, October 2005
Calling #3
Mass Market Paperback / e-Book
Danger Calls, June 2005
Calling #2
Paperback / e-Book
Friday Night Chicas, April 2005
Trade Size
Darkness Calls, March 2004
Calling #1
Mass Market Paperback / e-Book

Videos