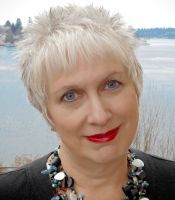 Blogging at Fresh Fiction
Sheila Roberts | When the Going Gets Tough...
April 16, 2019
The not-so-tough go to the beach, which is exactly where my main character Celeste Jones in Read More...
Sheila Roberts | Life's Good at the Beach
May 11, 2018
The beach is my happy place. What's not to like about the beauty and peace of a lovely beach? For me, visiting the beach Read More...
Sheila Roberts | The Matchmaker
April 12, 2016
In my new novel HOME ON APPLE BLOSSOM ROAD my character Justine Wright has decided Read More...
Sheila Roberts | Every Christmas Cloud Has a Silver Lining
November 2, 2015
Christmas is my favorite holiday. You would think after about a million years on the planet (yes I'm well preserved for my age) I Read More...
Sheila Roberts | Plenty of Holiday Spirit for Me
November 21, 2014
I remember last Christmas asking myself, "What would happen if Santa ever lost his holiday spirit?" Hopefully, Christmas is about more than the jolly, old Read More...
Sheila Roberts | Inside A Man's Brain
April 7, 2013
Men are different from the rest of us. Anyone who grew up with one, raised one, dated one or married one knows that. I grew Read More...
Sheila Roberts | Fa-La-La-ing Into Christmas
December 24, 2011
I have finished all my shopping, fa-la-la-la-la-la-la-la-la Decorating kept me hopping, fa-la-la-la-la-la Read More...
Sheila Roberts | If I Could Capture One Moment In A Snow Globe
November 3, 2010
Don't you love snow globes? I do. They're so darned pretty. And fun. And fascinating. And even fun to make. Well, as long Read More...
Sheila Roberts | Fighting Money Problems With The Girlfriend Squad
May 14, 2010
Most of us have money challenges: credit card debt, too much month at the end of the money, problems with guilt spending and retail therapy Read More...
Sheila Roberts | When Is A Bargain Not A Bargain
March 25, 2010
Do you know what the three sexiest words on the planet are? Fifty Percent Off. No, wait, I take that back. I thought Read More...
Sheila Roberts | Resolutions I'm Not Going To Keep
December 30, 2009
Every year it's the same old, same old. I resolve to eat less and exercise more, manage my time better, get organized, be a Read More...
Sheila Roberts | Sheila's Recipe For A Fun Book
October 1, 2009
Good deeds, good lovin' and good recipes--I thought these sounded like a winning combination for a book, so I incorporated them all into my Read More...
Sheila Roberts | Dieting
May 2, 2008
Dieting can be hazardous to your health. Take exercise for example. A girl could get Plantar Fasciitis jogging across the mall to Cinnabon. She could Read More...
Sheila Roberts lives in a small waterfront city in the Pacific Northwest. She's happily married and has three children. She's been writing since 1989, but she did lots of things before settling in to her writing career, including owning a singing telegram company and playing in a band. Her band days are over, but she still enjoys writing songs. Sheila's books are best sellers and often appear as Reader's Digest Condensed Books and book club selections. Her novels ON STRIKE FOR CHRISTMAS and THE NINE LIVES OF CHRISTMAS were featured as Lifetime and Hallmark movies and she has her fingers crossed as she has more film interest in some of her newer books. When she's not speaking to women's groups or at conferences or hanging out with her girlfriends she can be found writing about those things near and dear to a woman's heart: family, friends, and chocolate.