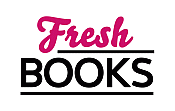 Spring for these books in March
Diane Vallere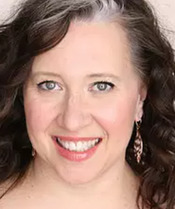 Blogging at Fresh Fiction
We're giving away a copy of DRESSED TO CONFESS
August 21, 2017
Ready for a murder mystery cloaked in a "costume?" Fear not, Diane Vallere is here! Read More...
Diane Vallere | Costume Love
October 24, 2016
When I was in first grade, my mom made me a black cat costume for Halloween. It involved sewing a hood with cat ears and Read More...
Diane Vallere | Charlie's Story
August 8, 2016
When I wrote the first book in the Material Witness Mystery Series a Read More...
Diane Vallere | Growing Up With Costumes
February 22, 2016
My parents gave me a long brown wig for my seventh birthday. It's unclear how they knew that this would be an awesome present Read More...
Diane Vallere | Proprietary Fabric to Die For
August 4, 2015
Back when I worked in retail, I sat through a training seminar on a particular jewelry line. The designer used eighteen karat gold, and the Read More...
Diane Vallere | Suede to Rest
November 10, 2014
I have fond memories of playing in fabric stores when I was young. My mom is an excellent seamstress, and often took my sister and Read More...
National bestselling author Diane Vallere writes funny and fashionable character-based mysteries. After two decades working for a top luxury retailer, she traded fashion accessories for accessories to murder. A past president of Sisters in Crime, Diane started her own detective agency at age ten and has maintained a passion for shoes, clues, and clothes ever since.
Log In to see more information about Diane Vallere
Log in or register now!
Series
Material Witness Mystery | Costume Shop | Sylvia Stryker Space Case | Madison Night | Samantha Kidd
Books:
Gilt Trip, April 2023
Samantha Kidd #14
e-Book
The Kill of it All, March 2022
Madison Night Mad for Mod Mysteries #9
e-Book
Fahrenheit 501, November 2021
A Samantha Kidd Mystery #12
e-Book
Teacher's Threat, July 2021
A Madison Night Mystery #8
e-Book
Tough Luxe, March 2021
Samantha Kidd Mystery #11
e-Book
Midnight Ice, February 2021
Madison Night Mad for Mod Mystery #0
Paperback / e-Book
Union Jacked, January 2021
e-Book
Panty Raid, January 2021
The Samantha Kidd Mysteries #8
e-Book
Cement Stilettos, January 2021
The Samantha Kidd Mysteries #7
e-Book
Grand Theft Retro, January 2021
A Samantha Kidd Mystery #5
e-Book
Some Like It Haute, January 2021
Samantha Kidd Series #4
Paperback / e-Book
Designer Dirty Laundry, January 2021
A Samantha Kidd Mystery #1
Hardcover / e-Book
Designer Dirty Laundry, January 2021
A Samantha Kidd Mystery #1
Paperback / e-Book
Slay Ride, January 2021
Samantha Kidd Mystery #10
e-Book
Apprehend Me No Flowers, October 2020
Madison Night Mystery #7
Hardcover / e-Book
Apprehend Me No Flowers, October 2020
Madison Night Mystery #7
Paperback / e-Book
Spiders From Mars, May 2020
Sylvia Stryker Novel #4
e-Book
Sleeping With The Fishes, September 2019
Mermaid Sisters Cozy Mystery #3
e-Book
Murky Waters, July 2019
Mermaid Sisters Cozy Mystery #2
e-Book
Tails From The Deep, June 2019
Mermaid Sisters Cozy Mystery #1
e-Book
Bonbons For Your Brain, April 2019
Hardcover / e-Book
Bonbons For Your Brain, April 2019
Paperback / e-Book
Lover Come Hack, November 2018
A Madison Night Mystery #6
Hardcover / e-Book
Lover Come Hack, November 2018
A Madison Night Mystery #6
Paperback / e-Book
I'm Your Venus, September 2018
Sylvia Stryker Novel #2
e-Book
Saturn Night Fever, September 2018
Sylvia Stryker Novel #3
e-Book
Fly Me To The Moon, August 2018
Sylvia Stryker Space Case #1
e-Book
Dressed to Confess, August 2017
A Costume Shop Mystery
Mass Market Paperback / e-Book
The Decorator Who Knew Too Much, April 2017
Mad for Mod Mystery #4
Paperback / e-Book
The Decorator Who Knew Too Much, February 2017
Mad for Mod Mystery #4
Hardcover / e-Book
The Pajama Frame, February 2017
Hardcover / e-Book
The Pajama Frame, February 2017

Paperback / e-Book
Masking for Trouble, October 2016
Costume Shop #2
Mass Market Paperback / e-Book
Silk Stalkings, August 2016
Material Witness Mystery #3
Mass Market Paperback / e-Book
A Disguise to Die For, February 2016
Costume Shop #1
Paperback / e-Book
Crushed Velvet, August 2015
Material Witness Mystery #2
Paperback / e-Book
With Vics You Get Eggroll, April 2015
Madison Night Series #3
Hardcover / e-Book
With Vics You Get Eggroll, April 2015
Madison Night Series #3
Paperback / e-Book
With Vics You Get Eggroll, April 2015

Paperback / e-Book
Suede To Rest, November 2014
Material Witness Mystery #1
Paperback / e-Book
Other People's Baggage, August 2014
Hardcover / e-Book (reprint)
The Brim Reaper, December 2013
Samantha Kidd Series #3
Paperback / e-Book
That Touch Of Ink, August 2013
Mad for Mod
Paperback / e-Book
Buyer, Beware, March 2013
Paperback / e-Book
Other People's Baggage, December 2012
Paperback / e-Book
Pillow Stalk, October 2012
Madison Night #1
Paperback / e-Book