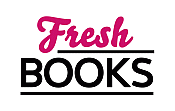 Summer Sizzling Reads in July!
Susan Meier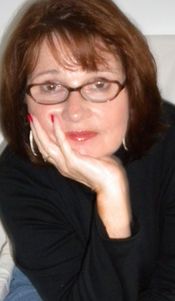 Blogging at Fresh Fiction
Susan Meier | Chasing the Runaway Bride
November 21, 2014
Happy Thanksgiving! We always think of heroes and heroines in romance novels as being lucky, but most have to go through some trials before they Read More...
Susan Meier | Her Summer With The Marine
March 18, 2014
I remember the day I came up with the idea for HER SUMMER WITH THE MARINE Read More...
Susan Meier | Why I Write About Christmas…
October 3, 2013
Those of you who regularly read my books have probably noticed that I've had a Christmas story out nearly every year. I love to Read More...
Susan Meier | Life can get away from you...Comment to Win
August 5, 2013
A few years ago, I began putting on weight. After almost fifty pounds, I said, Susan, get thee to a trainer, and I hired Cindy Read More...
Susan Meier | Big Families or Favorite Series
February 1, 2013
I was thrilled to be asked to write one of the Larkville Continuity stories for Harlequin Romance. But when I discovered I was writing the Read More...
Susan Meier | What I Love About Reading and Writing
April 20, 2010
My birthday is April 22. The year I turned twenty-two, I was so impressed with the fact that I was turning twenty-two on Read More...
In 2013 Susan Meier lived one of her career–long dreams. Her book, THE TYCOON'S SECRET DAUGHER was a finalist for RWA's highest honor, the Rita! The same year NANNY FOR THE MILLIONAIRE'S TWINS was a Book Buyer's Best Award finalist and National Reader's Choice finalist.
Susan is the author of over 50 books for Harlequin and Silhouette, Entangled Indulgence and one of Guideposts' Grace Chapel Inn series books, THE KINDNESS OF STRANGERS.
One of eleven kids, Susan never lacks for entertainment or amusement from her over thirty nieces and nephews. Her family'sWednesday Morning Breakfasts are the highlight of her summer. And with lots of her nieces and nephews now in their twenties, wedding season is in full swing!
Susan loves to teach as much as she loves to write and is a popular speaker at RWA chapter conferences.¬†Can This Manuscript Be Saved?¬†and¬†Journey Steps, No Frills Guide to Plotting!¬†are¬†her most requested workshops. Her article "How to Write a Category Romance" appeared in¬†2003 Writer's Digest Novel and Short Story Markets.¬†¬†Susan also gives online workshops for various groups and her articles regularly appear in RWA chapter newsletters. In 2012 she debuted four new online workshops,¬†Let Conflict Tell Your Story for You, Conflict and the Category Romance, Sweet Romances: Keeping the Tension Alive Without Sex¬†and¬†Self–Editing.
Her popular Monday morning blog, Dear Writers, features weekly writing lessons taken from her experiences with submissions, revisions and successes.
Log In to see more information about Susan Meier
Log in or register now!
Series
Babies in the Boardroom | Larksville Legacy | Billionaire Matchmaker | Donovan Brothers | Princes of Xaviera | Missing Manhattan Heirs | Manhattan Babies | Billion-Dollar Family | Wedding in New York
Books:
The Single Dad's Italian Invitation, May 2022
Billion-Dollar Family #3
Mass Market Paperback / e-Book
Reunited Under the Mistletoe, December 2021
A Wedding in New York #3
Mass Market Paperback / e-Book
The Billionaire's Island Reunion, November 2021
Billion-Dollar Family #2
Mass Market Paperback / e-Book
Tuscan Summer with the Billionaire, June 2021
A Billion-Dollar Family #1
Mass Market Paperback / e-Book
Hired by the Unexpected Billionaire, August 2020
The Missing Manhattan Heirs #3
e-Book
The Bodyguard and the Heiress, April 2020
The Missing Manhattan Heirs #2
e-Book
Cinderella's Billion-Dollar Christmas, November 2019
The Missing Manhattan Heirs #1
e-Book
Falling for the Pregnant Heiress, August 2019
Manhattan Babies #3
e-Book
A Diamond for the Single Mom, January 2019
Manhattan Babies #2
e-Book
Carrying the Billionaire's Baby, August 2018
Manhattan Babies #1
e-Book
Wedded For His Royal Duty, July 2016
Princes of Xaviera #2
Paperback / e-Book
Pregnant With A Royal Baby, February 2016
Princes of Xaviera #1
Paperback / e-Book
Head Over Heels for the Boss, September 2015
Donovan Brothers #3
Paperback / e-Book
Her Brooding Italian Boss, January 2015
Paperback / e-Book
Chasing the Runaway Bride, November 2014
Donovan Brothers #2
e-Book
The Twelve Dates of Christmas, November 2014
Paperback / e-Book
The Sheriff's Secret, April 2014
Billionaire Matchmaker
e-Book
Her Summer with the Marine, March 2014
Donovan Brothers
e-Book
Single Dad's Christmas Miracle, October 2013
e-Book
A Father For Her Triplets, May 2013
Two in One
Paperback / e-Book
The Billionaire's Baby SOS, February 2013
The Larkville Legacy #6
Paperback / e-Book
Nanny For The Millionaire's Twins, August 2012
Paperback / e-Book
The Tycoon's Secret Daughter, June 2012
Paperback / e-Book
Kisses On Her Christmas List, December 2011
Paperback / e-Book
Baby On The Ranch, June 2011
Babies in the Boardroom #3
Paperback / e-Book
Second Chance Baby, May 2011
Babies in the Boardroom #2
Paperback / e-Book
The Baby Project, April 2011
Babies in the Boardroom
Paperback / e-Book
Maid For The Single Dad, August 2010
Maid #2
Paperback
Maid for the Millionaire, July 2010
Mass Market Paperback
The Magic Of A Family Christmas, November 2009
Mass Market Paperback
Maid In Montana, June 2009
Mass Market Paperback
Her Baby's First Christmas, December 2008
Mass Market Paperback
Millionaire Dad, Nanny Needed!, August 2008
The Wedding Planners
Mass Market Paperback
Her Pregnancy Surprise, October 2007
Baby on Board
Mass Market Paperback
With This Kiss, August 2006
The Cupid Campaign #3
Paperback
One Man and a Baby, July 2006
The Cupid Campaign #2
Paperback
Wishing and Hoping, June 2006
The Cupid Campaign #1
Paperback
Snowbound Baby, November 2005
Bryant Baby Bonanza #3
Mass Market Paperback
Prince Baby, September 2005
Bryant Baby Bonanza #2
Mass Market Paperback
Baby Before Business, July 2005
Bryant Baby Bonanza #1
Mass Market Paperback
Twice a Princess, March 2005
Paperback
Love,Your Secret Admirer, September 2003
Mass Market Paperback
The Nanny Solution, May 2003
Daycare Dads #3
Mass Market Paperback
Baby On Board, March 2003
Daycare Dads #1
Mass Market Paperback
The Tycoon's Double Trouble, March 2003
Daycare Dads #2
Mass Market Paperback
Married In The Morning, July 2002
Paperback
Married Right Away, March 2002
Paperback
The Boss's Urgent Proposal, January 2002
Paperback
Marrying Money, May 2001
Paperback
Cinderella And The Ceo, February 2001
Paperback
Hunter's Vow, December 2000
Paperback
His Expectant Neighbor, September 2000
Paperback
Oh Babies!, March 2000
Brewster Baby Boom #3
Paperback
Bringing Up Babies, February 2000
Brewster Baby Boom #2
Paperback
Baby Bequest, January 2000
Brewster Baby Boom #1
Paperback
The Rancher and The Heiress, May 1999
Texas Family Ties #3
Paperback
Husband From 9 To 5, February 1999
Paperback
Guess What We're Married, November 1998
Texas Family Ties #2
Paperback
In Care Of The Sheriff, February 1998
Texas Family Ties #1
Paperback
Merry Christmas, Daddy, December 1996
Paperback
Wife In Training, September 1996
Paperback
Temporarily Hers, September 1995
Paperback
Stand In Mom, June 1994
Paperback
In For Life, May 1990
Paperback
Take The Risk, April 1990
Paperback