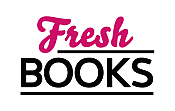 May books to enjoy
Reviews
1 - 20 of 217 ( prev | next )
Frank's Independence Day
by M.L. Buchman
"A smart and unusual romance."
Posted May 18, 2013

I'm a big fan of M. L. Buchman's Night Stalkers series which features the pilots and crew of SOAR as they fall in love while saving the world. The series has also introduced us to President Peter Matthews whose staff is now featured in a series of related Read more...



Sworn To Protect
by Jo Davis
"An engaging story that filled a craving for romantic suspense."
Posted May 5, 2013

I\'m a big fan of Jo Davis\'s Firefighters of Station Five series so I was thrilled when I heard she was returning to Sugarland, TN in a series featuring police officers. Even better, the series was starting with Shane Ford\'s story, a character who appeared in several Read more...



Lush
by Lauren Dane
"A perfect example of contemporary romance at its best."
Posted May 3, 2013

People sometimes tease me about reading romance. They are stuck in the bodice ripper mindset and think every book is about a virginal woman waiting to be rescued by a man who will then introduce her to the pleasures of his love handle. While the boy-meets-girl theme is Read more...



Anything But Sweet
by Candis Terry
"Candis Terry has moved to the top of my list of go-to authors for a small-town-America romance."
Posted April 16, 2013

I thoroughly enjoyed Candis Terry's Sugar Shack series with its small town quirks that included a deceased mother haunting the backseat of the old family car. With so many books in my to-read pile I must admit to wondering if I wanted to follow her into a new Read more...



Stealing Home
by Jennifer Seasons
"An excellent debut novel and a must read for fans of contemporary romance."
Posted April 13, 2013

Lorelei Littleton knows exactly why she is sitting in a bar eying sexy catcher Mark Cutter. It's not that she's a baseball groupie who wants to go home with him. Well, she does want to go home with him but not for sex. She's been hired by Read more...



Shades Of Passion
by Virna DePaul
"Compelling, suspenseful, and will leave you guessing until the very end."
Posted April 2, 2013

Simon Granger, special agent with the Special Investigators Group of the California Department of Justice, risks his life every day seeking justice for victims of horrible crimes. Since the death of his colleague and ex-girlfriend at the hands of a serial killer the burden has felt too heavy to Read more...



Some Like It Hot
by K.J. Larsen
"Funny, charming, and snarky with just the right twists and turns to keep you guessing."
Posted March 31, 2013

Cat DeLuca, Private Investigator, specializes in catching cheating spouses in the act. She runs her Pants on Fire Detective Agency with the help of her partner Inga, a beagle that would rather be eating sausages, and her trigger-happy assistant Cleo Jones who won't be happy until she's Read more...



The Best Man
by Kristan Higgins
"When I'm in the mood for a charming, funny, and emotional romance, I know that Kristan Higgins never disappoints."
Posted March 28, 2013

Faith Holland has reason to be cautious about trusting a man. Starting with her high school sweetheart Jeremy came out of the closet on their wedding day, Faith has endured a string of men with secrets. Needless to say, she doesn't see much hope for her own happily ever Read more...



Thrown By A Curve
by Jaci Burton
"Hot athletes determined to be the best and the smarty, sexy women who excel at their own profession."
Posted March 13, 2013

Garrett Scott, starting pitcher for the St. Louis Rivers, is on the bench due to a shoulder injury. Impatient, frustrated, and unhappy with the progress of his rehabilitation, he's not a pleasant patient. Alicia Riley, physical therapist on the sports medicine team, knows Garrett is his own worst enemy Read more...



Jennifer: An O'Malley Love Story
by Dee Henderson
"A tender and quite story about the romance between two physicians."
Posted March 2, 2013

JENNIFER brings us the love story of the youngest O'Malley whose battle with cancer is an integral part of each book in the O'Malley series. This novella ends just at the point where the first book, The Negotiator, begins; with Jennifer preparing to share her good Read more...



Domino Falls
by Steven Barnes, Tananarive Due
"A gripping and suspenseful story of the struggle to survive."
Posted February 17, 2013

I should start by saying that young adult zombie apocalypse is not my preferred reading genre. In fact, until this series I had never read a zombie book. So, I'm not sure what attracted me to DOMINO FALLS. The cover? The synopsis? The authors whom I have heard other Read more...



Wolf With Benefits
by Shelly Laurenston
"One of Ms. Laurenston's most entertaining books to date."
Posted February 16, 2013

Read some of my earlier reviews and it's clear that I'm a Shelly Laurenston super-fan. I have loved all of her books and have read each one multiple times. They are my literary equivalent of a security blanket; they are the books I read when I want Read more...



Now You See It
by Cait Donnelly
"A must read for fans of romantic suspense."
Posted February 2, 2013

Gemma Cavanagh is glad to have her unpleasant and unfaithful soon-to-be-ex-husband out of the house. She's ready to sell the house and move on with her life. She is particularly happy to reconnect with her family after so many years of her husband's efforts Read more...



Weekends Required
by Sydney Landon
"An enjoyable old-fashioned boy meets girl romance."
Posted January 18, 2013

Claire Walters feels the burden of responsibility. She has a full time job as Jason Danvers' Assistant at Danvers International but it's still not enough to cover her own expenses and those of her widowed mother who is in the early stages of Alzheimer's disease. To make ends Read more...



Sex And The Single Fireman
by Jennifer Bernard
"A fun, frothy, sexy read."
Posted January 13, 2013

Firefighter Sabina Jones is trying to get through the Thanksgiving holiday as best she can given that she's estranged from her family. She tore out of San Gabriel in her El Camino and headed for Reno to blow off some steam. She anticipated some drinking and gambling but not Read more...



The Green-Eyed Doll
by Jerrie Alexander
"A gritty, thrilling can't put it down romantic suspense."
Posted January 13, 2013

Catherine McCoy is running from her past when she winds up in small town Butte Crest, Texas with a nearly empty wallet and a sputtering car. Unfortunately, the first person she meets is Sheriff Matt Ballard who pulls her over for a traffic violation. Recognizing a woman in need, Matt Read more...



Kept
by Shawntelle Madison
"A fun and creative twist on the paranormal genre."
Posted January 13, 2013

Natalya Stravinsky is not your typical shapeshifter oozing power and confidence. A werewolf with OCD tendencies elicits some concern among the other shifters. Having earned a chance to undergo the trails to reenter her New Jersey pack (see Coveted), Nat continues with the Cognitive Behavioral Therapy and support Read more...



Wait Until Dark
by M.L. Buchman
"A must read for fans of military romantic suspense."
Posted January 11, 2013

When I turned the last page of WAIT UNTIL DARK, I was left with a profound sense of gratitude to the men and women of the military. In the midst of heart stopping action and tender romance, Mr. Buchman brings to life the risks and sacrifices faced by those who Read more...



Full Disclosure
by Dee Henderson
"A must read for fans of Ms. Henderson who have been eager for her return to publishing."
Posted January 10, 2013

The books in Dee Henderson's O'Malley series are on my keeper-shelf. I re-read the series (yes, the entire series because I can't just read one) when I'm in the mood for something familiar and familial that touches my heart. For years after the release Read more...



Rescue My Heart
by Jill Shalvis
"A must read for fans of the Animal Magnetism series."
Posted January 4, 2013

Adam Connelly has always loved the adrenaline rush, it's what go him in trouble as a kid and made him such a risk-taker as an army ranger. Adam has led a quieter life since being discharged from the military after a mission to rescue a group of British Read more...



Maria Munoz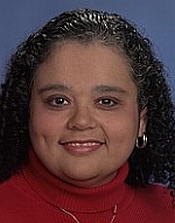 One of six children, and the middle daughter to boot, I very rarely got control of the television while growing up. So I entertained myself by reading, and found a passion that has lasted a lifetime. My love of reading comes from my love of language. Words fascinate me. David Tennant is my favorite Dr. Who, in part, because he regularly plays with words (Allons e!). My favorite book is The Time Traveler's Wife because I love the lyrical quality of the writing. I read many different genres, but lean towards contemporary romance, romantic suspense, cozy mysteries, and anything humorous. I can always be found with a book and never hesitate to pull it out if I have time to kill. In addition to my day job, I am a copy editor for FreshFiction, and co-host of the Fort Worth chapter of the DFW Tea book clubs.
Blog Posts