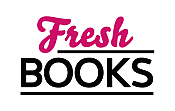 New Year, Great Reads for January
Reviews
1 - 20 of 246 ( prev | next )
The Long And Faraway Gone
by Lou Berney
"A compelling crime novel, mystery, and story of a personal journey to make peace with a trauma that can't be forgotten."
Posted February 27, 2015

Both Wyatt and Julianna had their lives changed forever in the summer of 1986 in Oklahoma City. As a young teenager, Wyatt is spending the summer working in a movie theater and hanging out with his friends. It all comes to an end when masked gunmen break into the theater Read more...



As Long As You Love Me
by Ann Aguirre
"I have fallen completely in love with Ann Aguirre's new adult series"
Posted October 5, 2014

I have fallen completely in love with Ann Aguirre's new adult series! Even though these characters are young enough to be my children (sigh), Ms. Aguirre uses them to address universal themes to which we can all relate. I know what it's like to struggle with uncertainty, fear Read more...



Lucky Catch
by Deborah Coonts
"If you love funny mysteries, you'll enjoy the Lucky series."
Posted September 9, 2014

Lucky O'Toole and her colorful assortment of friends and family are back with a new and outrageous Las Vegas murder mystery. Lucky is adjusting to her new relationship with Jean-Charles Bouclet, chef at the family owned Strip casino/hotel where Lucky is VP of Customer Relations. Her attachment Read more...



Think of England
by K.J. Charles
"A compelling story that I couldn't put down."
Posted August 6, 2014

I am a big fan of KJ Charles' Magpie series so I approached THINK OF ENGLAND with a bit of hesitation. Would I enjoy this m/m historical romance that lacked the supernatural elements I found so intriguing in the Magpie books? I am happy to report that I thoroughly Read more...



The Virgin's Guide to Misbehaving
by Jessica Clare
"Jessica Clare delivered what I expected and so much more"
Posted August 4, 2014

I was drawn in by the title, THE VIRGIN\'S GUIDE TO MISBEHAVING, which suggested a fun, flirty, and sexy read. I\'m pleased to report that Jessica Clare delivered what I expected and so much more. I so enjoyed this third book in the Bluebonnet series that I\'m Read more...



One Perfect Spring
by Irene Hannon
"I thoroughly enjoyed joining these characters on their journey."
Posted July 20, 2014

Sweet Haley Summers wants to do something special for her neighbor's birthday so she writes the McMillian Charitable Foundation and asks that they help Dr. Maureen Chandler find the baby she gave up for adoption a long time ago. The foundation doesn't usually fulfill these types of requests Read more...



I Want it That Way
by Ann Aguirre
"A wonderfully engaging story of two people learning to make room in their lives for an unexpected love."
Posted July 20, 2014

I have to start by admitting that I have resisted the whole "new adult" genre that has entered the romance market. I think it's a combination of not being impressed by the one I read and the fact that I deal with college students on a daily basis so Read more...



Undetected
by Dee Henderson
"Everything I have come to expect from Ms. Henderson and more."
Posted June 12, 2014

Gina Gray is a brilliant scientist with a penchant for finding simple solutions to complex problems that can change the world. She has chosen to focus her current efforts on the science and application of sonar and satellite technology for use by the Navy in order to better protect her Read more...



Peter's Christmas
by M.L. Buchman
"Though this is a Christmas story, PETER'S CHRISTMAS will please Nightstalker fans any day of the year."
Posted May 19, 2014

President Peter Matthews was introduced in The Night is Mine as the childhood best friend of Captain Emily Beale and a man whose very life was in danger due to the actions of some of those closest to him. As a widower and sitting president of the United Read more...



Cold Snap
by Allison Brennan
"Three Kincaid stories each with a unique mystery to solve and villain to vanquish."
Posted December 9, 2013

COLD SNAP is an atypical addition to the Lucy Kincaid series but just as thrilling and exciting as any book from Allison Brennan. Set in the days just before the entire Kincaid family gathers in San Diego for Christmas for the first time in many years, COLD SNAP is basically Read more...



Girl Trouble
by Miranda Baker
"Erotica for the 21st century."
Posted November 30, 2013

With the Come Again series, centered on a group of old and new friends with ties to the sex shop Come Again, Miranda Baker writes erotica for the 21st century. Though she generally adheres to the boy-meets-girl expectations of the romance genre, Ms. Baker has crafted intriguing characters Read more...



A Case of Possession
by K.J. Charles
"An exciting addition to an enthralling series."
Posted November 10, 2013

I am fascinated by K.J. Charles\' A Charm of Magpies series featuring Stephan Day and Lucien Vaudrey, the Earl Crane, and set in an alternate version of Victorian England in which magic is an acknowledged presence in the world. Stephan is a justiciar who polices abuses of magic and Read more...



Fatal Strike
by Shannon McKenna
"Full of the sexy and suspenseful chills and thrills we've come to expect."
Posted November 10, 2013

Fans of Shannon McKenna's McCloud series have learned to love geeky, techy, not-quite-as-tough-and-handsome-as-the-brothers Miles Davenport. While his contribution to each mission has always been valuable, it has often been background support. When he last went on a covert operation, Miles was Read more...



The Bride Wore Size 12
by Meg Cabot
"My favorite former-pop-star-turned-assistant-dorm-director-amateur-sleuth is back!"
Posted October 26, 2013

My favorite former-pop-star-turned-assistant-dorm-director-amateur-sleuth, Heather Wells, is back and determined to have a murder free academic year so she can focus on getting her long-delayed bachelor\'s degree and planning her wedding to Private Investigator Cooper Cartwright. As is typical in Heather Read more...



Unspoken
by Dee Henderson
"A compelling story populated with intriguing characters who believe in God, justice, hope and responsibility."
Posted October 6, 2013

Bryce Bishop, a Chicago coin dealer, is thinking and praying about feeling bored and dissatisfied with his life when he encounters a mysterious woman waiting for him outside of his shop. He is horrified when this woman, Charlotte Graham, leads him into the store next to his and he discovers Read more...



Drawn Together
by Lauren Dane
"I loved every word...and have already re-read it multiple times."
Posted October 6, 2013

Raven Smith, the straight-talking tattoo artist who has woven her way through the Lauren Dane's Brown Family saga, is someone the other characters either love or distrust. She lives her life honestly and by her own rules, something not everyone understands. Raven is loyal to those she loves Read more...



Speak Of The Devil
by Allison Leotta
"Absolutely a must read!"
Posted August 6, 2013

Allison Leotta has become my go-to author when I\'m in the mood for a legal thriller. SPEAK OF THE DEVIL more than satisfied my craving for a well-crafted and suspenseful story full of unexpected twists and turns. I am a life-long reader so it takes a Read more...



Exposed
by Laura Griffin
"All the edge-of-your seat thrills I've come to expect."
Posted July 31, 2013

Maddie Callahan, forensic photographer at the Delphi Center crime lab, never expected that her side-business taking engagement and wedding photos would put her life in danger. After photographing a couple in the park, Maddie is mugged and almost hit by fleeing vehicle. When the FBI starts asking questions, she Read more...



Wicked Beat
by Olivia Cunning
"A perfect addition to the Sinners On Tour series."
Posted July 31, 2013

Rebekah Blake is worried about her brother Dave who is recovering from an accident that may have left him paralyzed (see Hot Ticket). She's thrilled, though, to be asked to fill-in for him as Sinners' front of house engineer. Rebekah needs a chance to prove she Read more...



The Magpie Lord
by K.J. Charles
"I loved every minute of it!"
Posted July 15, 2013

I don't typically read m/m romance or books with paranormal themes so I'm not exactly sure what drew me to THE MAGPIE LORD, the story of a man who falls in love with the magician he hires to remove the evil haunting him. Maybe it was the Read more...



Maria Munoz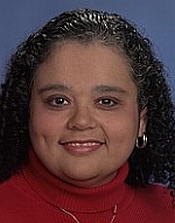 One of six children, and the middle daughter to boot, I very rarely got control of the television while growing up. So I entertained myself by reading, and found a passion that has lasted a lifetime. My love of reading comes from my love of language. Words fascinate me. David Tennant is my favorite Dr. Who, in part, because he regularly plays with words (Allons e!). My favorite book is The Time Traveler's Wife because I love the lyrical quality of the writing. I read many different genres, but lean towards contemporary romance, romantic suspense, cozy mysteries, and anything humorous. I can always be found with a book and never hesitate to pull it out if I have time to kill. In addition to my day job, I am a copy editor for FreshFiction, and co-host of the Fort Worth chapter of the DFW Tea book clubs.
Features & Posts