"A compelling story populated with intriguing characters who believe in God, justice, hope and responsibility."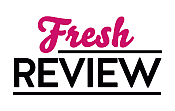 Reviewed by Maria Munoz
Posted October 6, 2013

Inspirational Romance | Romance Suspense
Bryce Bishop, a Chicago coin dealer, is thinking and praying about feeling bored and dissatisfied with his life when he encounters a mysterious woman waiting for him outside of his shop. He is horrified when this woman, Charlotte Graham, leads him into the store next to his and he discovers a coin shop that could ruin his business. Charlotte reveals that he is her only customer and that there are more coins to coins to come. As there business relationship proceeds, Bryce is intrigued by what he doesn't know about this smart, compelling, and beautiful woman.
The woman now known as Charlotte Graham was at the center of one of the most famous kidnappings in Chicago history. At sixteen, she and her sister were abducted. When there was a chance for one to escape, Charlotte pushed her sister out of the van. Charlotte remained in captivity for four years until a rescue effort led to the killing of the two kidnappers. She has never spoken a word about what happened during those lost years. Since then, Charlotte has built a life for herself as an artist. Now she finds herself managing the estate of the grandfather she only met a few years before his death. Her careful efforts to distance herself from the girl who was kidnapped are threatened by the publicity her grandfather's legacy could bring and a reporter who is working a novel about the kidnapping.
UNSPOKEN is a compelling story populated with intriguing characters who believe in God, justice, hope and responsibility. Both Bryce and Charlotte are mature, caring, and smart. They have strong and loving relationships with their families and friends. I really enjoyed the story and found myself reading late into the night, yet it's hard for me to describe exactly what I liked. I'm a big fan of Dee Henderson, so I may be drawn to her writing voice. There are elements of the characters and story that echo some of Ms. Henderson's previous books. The characters are people I would like to get to know so I enjoyed sharing in their journey. Fundamentally though, the story isn't particularly suspenseful or romantic. The tone is very level with no particular highs or lows in the search for truth or the relationship between Bryce and Charlotte. I felt a certain amount of emotional distance, even as Charlotte starts to come to terms with her past. The story is dominated by decisions about how to handle her grandfather's legacy, so there is a strong emphasis on coins and finances. It all engaged my interest though, and I was pleased to see Bryce and Charlotte reach their happy ending.
Learn more about Unspoken
SUMMARY
Charlotte Graham is at the center of the most famous kidnapping in Chicago history.
The task force of FBI and local cops found her two abductors, killed them, rescued her, but it took four very long years. The fact she was found less than three miles from her home, had been there the entire time, haunts them. She's changed her identity, found a profession she loves, and rebuilt her life.
She's never said a word--to the cops, to her doctors, to family--about those four years.
A family legacy has brought her back to Chicago where a reporter is writing a book about the kidnapping. The cops who worked the case are cooperating with him. Her options are limited: Hope the reporter doesn't find the full truth, or break her silence about what happened. And her silence is what has protected her family for years.
Bryce Bishop doesn't know her past, he only knows she has coins to sell from her grandfather's estate--and that the FBI director for the Chicago office made the introduction. The more he gets to know Charlotte, the more interested he becomes, an interest encouraged by those closest to her.. But nothing else is working in his favor--she's decided she is single for life, she struggles with her faith, and she's willing to forego a huge inheritance to keep her privacy. She's not giving him much of an opening to work with.
Charlotte wants to trust him. She needs to tell him what happened. Because a crime cops thought was solved, has only opened another chapter...
---
What do you think about this review?
Comments
No comments posted.

Registered users may leave comments.
Log in or register now!