"I loved every minute of it!"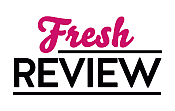 Reviewed by Maria Munoz
Posted July 15, 2013

LGBTQ Paranormal | Romance LGBTQ
I don't typically read m/m romance or books with paranormal themes so I'm not exactly sure what drew me to THE MAGPIE LORD, the story of a man who falls in love with the magician he hires to remove the evil haunting him. Maybe it was the description of the tattooed unconventional aristocrat, or maybe I was just in the mood for joining in a battle against a supernatural threat. Whatever instinct it was, I'm glad it led me to this story. THE MAGPIE LORD pulled me in on page one and kept me on the edge of my seat until the very end. The characters are fascinating, the threat is frightening, and the journey is unpredictable. In the last pages I had no idea how they were going get out alive... and I loved every minute of it!
Lucien Vaudrey was exiled to China where he, along with Merrick, managed to thrive. Lucien enjoyed the freedom to live the life he wanted without the oppressive hatred of his father and brother. Now that they are both dead, Lucien finds himself back in the ancestral home as the new Lord Crane. After a third suicide attempt, Lucien is convinced he has inherited the family madness. It's Merrick who convinces Lucien to find a Shaman to fight the evil before it's too late.
Steven Day is not thrilled to be called to help Lord Crane. Lucien's father had destroyed Steven's family out of petty anger and revenge. Steven wants nothing to do with Crane but once he senses the dark magic that Lucien is fighting he knows he must intervene. Someone is trying to murder Lucien through magic and it's Steven's job to stop those who use magic for evil purposes. It helps that he senses Lucien maybe be a man of honor, unlike his father and brother. As they fight together to save Lucien's life, an attraction flares between them that they just can't resist.
THE MAGPIE LORD is a historical supernatural story with romantic elements. KJ Charles has created a version of Victorian England in which there is a whole magic sub-culture with its own rules and regulations. I found the whole world fascinating but just barely developed so I was glad to see that this is the first book in A Charm of Magpies series featuring Lucien and Steven. I can't wait to see what's in store for them next!
SUMMARY
Exiled to China for twenty years, Lucien Vaudrey never planned to return to England. But with the mysterious deaths of his father and brother, it seems the new Lord Crane has inherited an earldom. He's also inherited his family's enemies. He needs magical assistance, fast. He doesn't expect it to turn up angry.
Magician Stephen Day has good reason to hate Crane's family. Unfortunately, it's his job to deal with supernatural threats. Besides, the earl is unlike any aristocrat he's ever met, with the tattoos, the attitude…and the way Crane seems determined to get him into bed. That's definitely unusual.
Soon Stephen is falling hard for the worst possible man, at the worst possible time. But Crane's dangerous appeal isn't the only thing rendering Stephen powerless. Evil pervades the house, a web of plots is closing round Crane, and if Stephen can't find a way through it—they're both going to die.
Warning: Contains hot m/m sex between a deeply inappropriate earl and a very confused magician, dark plots in a magical version of Victorian England, family values (not the good kind), and a lot of swearing.
---
What do you think about this review?
Comments
No comments posted.

Registered users may leave comments.
Log in or register now!