Purchase
Eternity Springs #3
Ballantine Books
May 2011
On Sale: April 26, 2011
Featuring: Mac Timberlake; Ali Timberlake
352 pages
ISBN: 0345518381
EAN: 9780345518385
Kindle: B004J4WKZ6
Mass Market Paperback / e-Book
Add to Wish List

The healing magic of Eternity Springs continues in this new novel in Emily March's vibrant series about a very special town and the people who need it most. Married for more than twenty years, and with her children out of the nest, Ali Timberlake has come to Eternity Springs alone. She's looking for answers to heartbreaking questions and searching for something that's missing deep within herself. Taking a lease on the Bristlecone Café in pursuit of a lifelong dream, Ali feels revitalized as she becomes part of this charming mountain town. But a big piece of her is still back in Denver with her husband, Mac, a successful judge—and a man who isn't going to let the woman he loves leave without a fight.
When Mac shows up in Eternity Springs—sexy, seductive, and determined to win his wife back—he experiences the wonder of the place that has given Ali such feelings of happiness and belonging. He wants that for her, but even more, he wants that with her. Ali has found a special place for her heart. But is there still enough room left in that heart for him?
Eternity Springs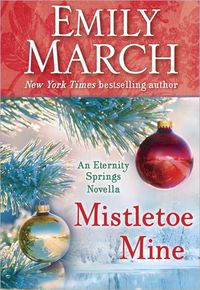 Mistletoe Mine
#0.0
Kindle | BN.com | | |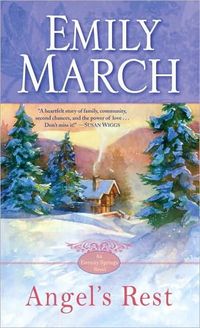 Angel's Rest
#1.0
Amazon.com | BN.com | | |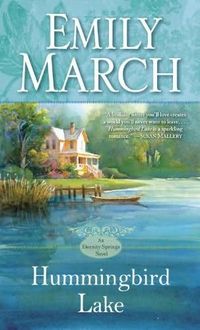 Hummingbird Lake
#2.0
Amazon.com | BN.com | | |

Heartache Falls
#3.0
Amazon.com | BN.com | | |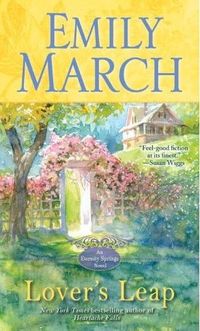 Lover's Leap
#4.0
Amazon.com | BN.com | | |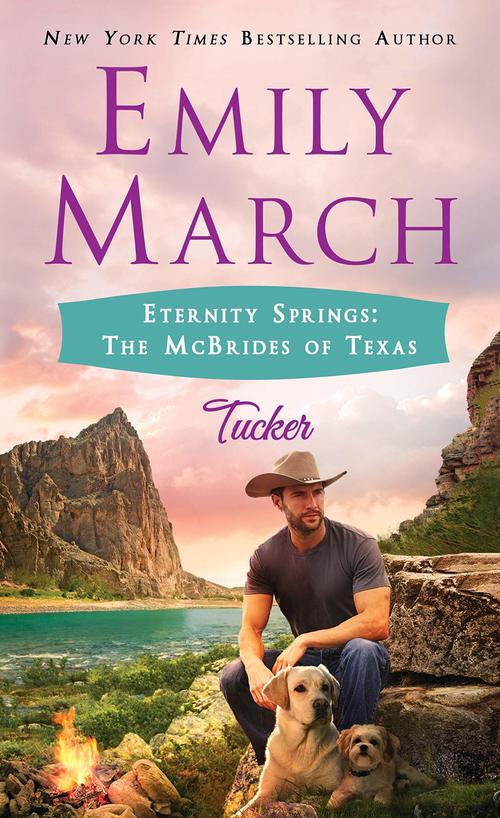 Tucker
#17.0
Amazon.com | BN.com | Apple Books | Kobo | Google Play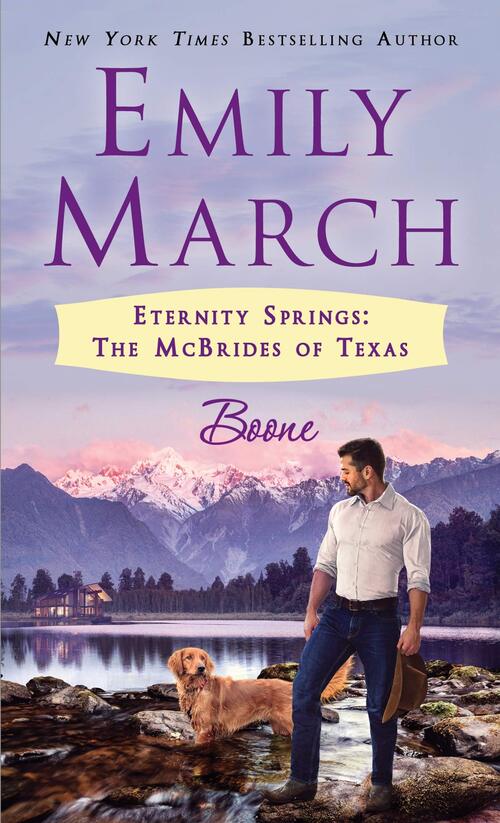 Boone
#18.0
Amazon.com | BN.com | Apple Books | Kobo | Google Play
Comments
12 comments posted.
Re: Heartache Falls

Thank you, Emily. What a wonderful job you're doing taking care of rescue dogs!

I'm a cat person, and I've had twelve during the last twenty years. All were either strays or pets in need of new homes. They weren't rescue cats, but would have been if I hadn't adopted them.

Yes, pets can add a lot to a work of fiction. They can even become characters in their own right.

Good luck with "Heartache Falls"!
(Mary Anne Landers 1:54am April 27, 2011)
To Foster an animal is truly a labor of love. Our dog passed away a little over a year ago, and we miss her terribly!! Our landlords are even encouraging us to get another dog, because they loved her so much, and loved the way we raised her. I don't think that they would appreciate us taking in Foster dogs, but we will get another dog when the time is right. Your excerpts tugged at my heartstrings, and I'm so anxious to read your book. It zoomed to the top of my TBR list!! Congratulations on your new book!! Animal stories have a way of making you feel extra cozy. Congratulations with the work you do as well.
(Peggy Roberson 8:12am April 27, 2011)
I'm afraid I would have been Angel's forever home after she recuperated with me!
(Kelli Jo Calvert 10:34am April 27, 2011)
I rescued a two month old dog who was being abused and drugged by the owner. Her name is Schatzie and she is a pitbull-dalmation. She is now five years old and she suffers from Canine Epilepsy. Since the age of two years old, she has had about seven grand mal seizures. She takes phenabarbital twice a day to try and control having more seizures. She is one of the most friendliest dogs you would ever meet. Some of her talents are opening Christmas Presents and Carrying her lunch pail in her mouth with bones in it. She goes to all of the pet stores in town and everybody just loves her. Now I know why dog spelled backwards is God. He gave us our very best friends to love and love us back. How unique!
(Cheryl English 3:12pm April 27, 2011)
I can't have pets, wish I could. The only pets I've ever been able to have were fish. I'm allergic to pet dander and feathers so no birds either.
(Brenda Rupp 6:39pm April 27, 2011)
Congratulations on release day for Heartache Falls. I loved the blurbs for each book and they've gone up a notch on the TBR list! We have a couple of cats that rule the roost.
(Karen Cherubino 7:28pm April 27, 2011)
Congrats on your new release! I, for one, am looking forward to Sarah Reese's story. Is Cameron Murphy really Lori's father and what about Zach Turner?

Although I tell people that I was raised by the two family dogs, I don't have any pets other than fish now as I am allergic.
(S Tieh 7:45pm April 27, 2011)
I am definitely a dog person. Angel is beautiful. I have 2 of your books and am eagerly anticipating the third.
(Maria Munoz 10:36am April 28, 2011)
Okay I'm hooked - definitely have three more books to add to my must read list. Dogs love us unconditionally - you can't really say that about anyone or anything else. My Maxwell will always have a special place in our hearts along with our Coco and Shani. Now we have a rescue grand doggie Annie who loves her little girl sooo much.
(Sandra Wurman 11:34am April 28, 2011)
I snatched up "Heartbreak Falls" at Walmart and spent the rest of the day reading it - really, really good! I do appreciate those who rescue pets of any kind and my cat, Dusti, was rescued from a construction site when she was about 4 weeks old. She's quite a cat now - in size and personality!
(Sherry Moran 12:29pm April 28, 2011)
A lovely story from a lovely lady! Your heart is as beautiful as your books are!
(Sharon Galligar Chance 2:59pm April 28, 2011)
At my house only strays come and have to be fixed. The same at my daughters houses.
(Linda Pillow 10:24pm April 28, 2011)
Registered users may leave comments.
Log in or register now!