Purchase
Desire can be deadly...
A-Tac #3
Forever
August 2010
On Sale: August 1, 2010
Featuring: Owen Wakefield; Tyler Hanson
384 pages
ISBN: 0446542024
EAN: 9780446542029
Mass Market Paperback
Add to Wish List

A-Tac is an elite CIA unit masquerading as faculty at an Ivy League college. Brilliant, badass, and seemingly bulletproof, the members of A-Tac are assigned to the riskiest missions and the most elusive targets.

When a professional group of thieves steal a shipment of thermonuclear detonators, Commander Solomon has reason to suspect that information from inside A-Tac facilitated the heist. He instructs his team to set up a sting to recover the detonators and to trap the traitor.

Trusted A-Tac member Tyler Hanson is skeptical of most everything - including pompous intellectuals who live life inside an ivory tower. So when Solomon brings in renowned physicist and Nobel Prize winner Owen Wakefield to head the team, she has her doubts.

Wakefield, for his part, has no idea what to make of the hard-as-brass woman assigned to provide him with logistical support. Nitro to her glycerin, their sparks threaten the entire operation, until the traitor in their midst tightens the noose. Now they have no choice but to join forces to find the detonators and stop the man who has betrayed them all.

A-Tac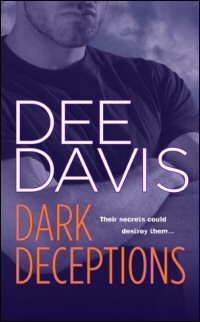 Dark Deceptions
#1.0
Amazon.com | BN.com | | |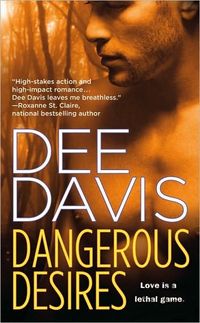 Dangerous Desires
#2.0
Amazon.com | BN.com | | |

Desperate Deeds
#3.0
Amazon.com | BN.com | | |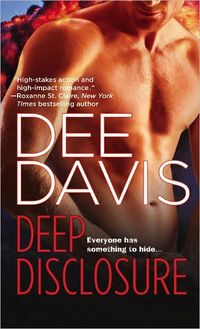 Deep Disclosure
#4.0
Amazon.com | BN.com | | |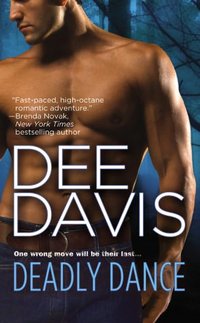 Deadly Dance
#5.0
Amazon.com | BN.com | | |
Comments
55 comments posted.
Re: Desperate Deeds

A good looking guy with a take charge attitude and a hint of danger is great when mixed with romance. Add a life threatening situation and a little mystery and I'm hooked.
(Ginger Hinson 1:30am September 8, 2010)
I love reading just about any type of novel but I think Romantic Suspense is about my favorite. I think adding some mystery and suspense to a romantic situation just heightens the story even more...not only are you interested as to how the romance will progress but you are also intrigued with the wonder what did or will happen? It makes a great combination for terrific read. Can't wait to read this..it sounds fantastic! Sure hope I win but want to wish everyone "Good Luck"
(Cheri Minott 2:47am September 8, 2010)
Romantic Suspense is such an exciting genre. So glad that you have stayed with your passion and thrilled us with us your stories.
(Joanne Reynolds 6:24am September 8, 2010)
Your reading journey sounds a lot like mine. Love romance and suspense. I'm so excited to talked to you at the October DFWTea book club.
(Maria Munoz 8:18am September 8, 2010)
i love romantic suspense because its usually has an unexpected twist at the end i love the unexpected :)
(April Strength 9:06am September 8, 2010)
First off, my fav genre is actually paranormal. Then I love romantic suspense.

It's the danger, the mystery, the coming together of hero and heroine that I like. Plus the unexpected twist at the end.

Yes, romantic suspense has a lot going for it.

Valerie
in Germany
(Valerie Bongards 9:37am September 8, 2010)
This was the first genre of romance I read when I broadened out from traditional mystery/thrillers. I read lots of rom genres now, but this is a fond favorite.
(G S Moch 10:02am September 8, 2010)
What a wonderful memory, sad to not have seen Cinderella married. You are in the right business!
Blessings,
Marjorie
(Marjorie Carmony 10:20am September 8, 2010)
A handsome guy with a get it down personality add a hint of danger and a HPE and you got a great recipe for a good romantic suspense.
I too grew up on Bond movies. I still love them to this day.
(Gigi Hicks 10:54am September 8, 2010)
Romantic suspense is my favorite genre. I love the combination of danger and the developing relationship.
My first experience with this genre was also Mary Stewart, a discovery at 15 years old.
I still have all the books I bought of hers (some 35 years ago)
(Judith Hulley 10:58am September 8, 2010)
Well, I can see that we're all on the same page with hot guys and a little danger! Judith, when I had my first book published my gift to myself was to buy all of Mary Stewart's books in hardcover! And I found them all (paperback versions too). She has her very own shelf in my house. Good luck to all the entrants. Hope you enjoy Nash and Annie's story the first of the A-Tac series.
(Dee Davis 11:44am September 8, 2010)
Romantic suspense is one of my favorite genres. Although I like it even more if there's a hint of paranormal mixed with it.
(Minna Puustinen 11:52am September 8, 2010)
ok, found another author to add to my list; going to check your books out:)
(Barbara Studer 12:08pm September 8, 2010)
Romance, suspense, danger. Who doesn't love your books. I save them & wait for about 6 months & read them again.
(Pat Wilson 12:09pm September 8, 2010)
I'm relatively new to this genre, but it's a good segue from mystery, and I'm especially enjoying those with "ops" of any kind...special, covert, etc. Sounds like a page turner!
(Jl Welling 12:09pm September 8, 2010)
They say you are never to old to learn and I would have to say that is correct. I read only mystery novels until my daughter gave me a bag full of romantic suspense. I couldn't believe what I was missing.
(Rosemary Simm 12:24pm September 8, 2010)
This is one of my favorite genres to read--romantic suspense. I love your books--they are all keepers for me!
(Susan Mahaffey 12:32pm September 8, 2010)
You can't beat putting a little romance where suspense is involved. The romance is there to give you a chance to catch your breath, but get your heart beating in a good way!! This book sounds like it's going to foot the bill as far as being another page-turner!! I can't wait to read it!!
(Peggy Roberson 12:46pm September 8, 2010)
It's a surprise that there is a love story that is surrounded by a mystery/suspense. You never really know which way the story is going to turn or if the romance is going to work out and that always keeps you guessing.
(Leni Kaye 12:47pm September 8, 2010)
i will like this one
(Debbi Shaw 1:24pm September 8, 2010)
I have read all of you books and really enjoyed all of them. I love romantic suspense and yours are some of the best that I have read. Keep them coming. I am looking forward to reading you next book.
(Lori Duhoski 1:52pm September 8, 2010)
I fell in love with suspense a while ago.
I had been reading contemporary
romance for 15 yrs and wanted to
branch off. It started with Nora Roberts
and went on, then I found your series.
I'm on the edge of my seat. Keep on
writing and you'll get plenty of
readers.
(Nancy Alexander 1:57pm September 8, 2010)
Forgot to say that I'm so looking forward to the DFW tea!
(Dee Davis 2:03pm September 8, 2010)
Have read DESPERATE DEEDS & DARK DECEPTIONS... really enjoyed each book and their characters... have to get my hands on Dangerous Desires... to see what I missed in between!
(Colleen Conklin 2:31pm September 8, 2010)
Hey Colleen,
You missed Drake and Madeline's story and some really crucial info for the upcoming Book 4 -- Deep Disclosure out in 2011.
(Dee Davis 3:38pm September 8, 2010)
My favorite thing to read is a good mystery but romantic suspence is also a favorite. Looking forward to Deep Disclosure. Thanks for the contest!
(Teresa Ward 4:30pm September 8, 2010)
I didn't realize the the genre I really enjoy is romantic suspense until I saw your list of authors I also devoured--Mary Stewart, Victoria Holt, Phyllis Whitney. I think it's because they are both exciting and romantic with out being bodice rippers.
(Sue Farrell 4:33pm September 8, 2010)
I read books that are romance
suspense. Have some of your books in my to read stack
(Patricia Kasner 5:22pm September 8, 2010)
Romantic Suspense are my favorite types of books to read and i've enjoyed all of the books I have read of yours
(Amanda Boyer 5:25pm September 8, 2010)
I love romantic suspense the best and look forward to a chance to when your book and add you as one of my favorite authors to watch for
(Karen Appleby 5:47pm September 8, 2010)
When it comes to romantic novels, suspense is only second to historical but they are moving up.
(Joyce Bruner 6:15pm September 8, 2010)
If you were stranded on a desert island with only one romantic suspense novel on you, which one would you want it to be?
(Danielle Underhill 6:23pm September 8, 2010)
Wow Danielle, Good question. Definitely the Moon-Spinners I think. Mary Stewart.
(Dee Davis 7:02pm September 8, 2010)
The fear, the suspense and the conclusion that's what I like. The saying: "Never judge a book by it's cover"
(Diane Sadler 7:19pm September 8, 2010)
I wish I could buy more books like this one (it seems nice but I couldn't really tell because I haven't read it yet :P) but studying at university means no spending money :( so I can't buy many books.
(Sarah Piché 7:27pm September 8, 2010)
It's all there in the genre wording. The romance & the suspense. It's the flight in the night. The intrigue.
(Mary Preston 7:36pm September 8, 2010)
I love to read romance but don't always want it to be predictable, so the suspence is a nice addition.
(Brenda Rupp 8:16pm September 8, 2010)
I love suspense of any time, keep up the great work!
(Mary Lynn Hayes 8:27pm September 8, 2010)
Loved all the Mary Stewart books. Mary P, is correct; the romance, the suspense that leaves you slightly breathless, the word pictures that you can step into for a "shivery" good time. And Dee, I'm glad to see that you too could see a sweetness that could bloom between Mr. Tumnus & Lucy. Good luck on your book, it sounds like a book I'd read! And Sarah P. check out your library, we can make requests on line, then pick them up at the library nearest to home. By requesting, our favorite authors now get a lot of coverage & book shelf.
(Jean Merriott 8:29pm September 8, 2010)
I love suspense with a the who dunnit theme, a story that start with a conflict and get resolve (a happy ever after ending) toward the end of the book with romance.
(Kai Wong 9:02pm September 8, 2010)
Start with a romance, add a little suspense, a little mystery
and you've got a recipe for a
best seller.
(Lisa Richards 9:03pm September 8, 2010)
You can not be old enough to have
watched Mission Impossible, I Spy,
and Man From Uncle when they first
came out. You must have been in
preschool. I watched them in High
School and College. They were
favorites. I never missed a show and
had crushes of one sort or another on
them all.
Now I am seeing a pattern. From
REBECCA to Victoria Holt, Phyllis
Whitney, and Mary Sterwart, then on to
Helen MacInnes. Then I moved on to
the many wonderful suspense authors
out there today.
I want suspense, danger, the heart
pounding action of the chase and
evading the bad guys. The slow
deliberate work of figuring out what
the bad guys are up to and working to
foil them and bring them to justice. I
do want the romance and HEA, but I
like the relationship to build slowly
and make rational and intellectual
sense as well as romantic sense.
(Patricia Barraclough 9:50pm September 8, 2010)
Romance and suspence in one book, there isn't anything better.
(Diane Chenier 10:22pm September 8, 2010)
I like the fact that suspense
actually makes the story and the
romance is just the bonus.
(Cathie Veres 10:26pm September 8, 2010)
I remember my first romantic suspense fondly. It was Linda Howard's Mr. Perfect. I've been hooked ever since. I then read much of her backlist including Son of the Morning, which got me hooked on Scottish historical novels too. :D
(MaryAnne Banks 10:42pm September 8, 2010)
I enjoy the mixture. The suspense makes the story exciting. The romance makes it interesting.
(Mildred Mayo 10:49pm September 8, 2010)
Combining romance and supense in one novel makes for a great page turner.
(Sheila True 11:16pm September 8, 2010)
Romantic suspense is my favorite type of romance genre. Why? That type of alpha male has what it takes to get the job done. He doesn't have any "paranormal" abilities to help him. He protects his woman and treats her right.

I too grew up watching the spy/war/military television shows. What about the RAT Patrol? Loved it! These old programs can be found on the odd cable channels now.

And don't get me started on the films at the theater! No chick flicks for me! Give me action/adventure with hot, sweaty men. Have you seen The Expendables? AWESOME! Not enough romance, but then again, it did have Jason Statham!
(Cynthia Netherton 11:16pm September 8, 2010)
okay i cannot wait 2 read it
(Debbi Shaw 9:48am September 9, 2010)
I like the fact that the suspense adds more drama to the romance and helps build the story.
(Pam Howell 11:08am September 9, 2010)
I like that I can get lost in a Romantic Suspense book. It is the thrill of being on the edge of my seat while feeling all warm and fuzzy when their is added romance. A powerful combination. Thank you.
(Barbara Ryan 12:31pm September 9, 2010)
I feel like I'm in the story I become so involved while reading these novels.
(Marie Manolio 1:32pm September 9, 2010)
I read the third book in this series, and I loved it.
(Chantel Williams 10:10pm September 9, 2010)
Just saying romance makes me all dreamy and adding suspense to it ups the intensity several notches. I like a good mystery anyday.
(Alyson Widen 11:32pm September 9, 2010)
GONNA LOVE THIS ONE!
(Amanda Edmond 6:32am September 10, 2010)
Registered users may leave comments.
Log in or register now!