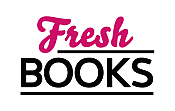 Pick up great June books for summer reading
"Danger can lurk in the most unexpected places."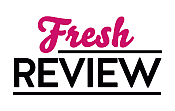 Reviewed by Mandy Burns
Posted July 15, 2010

Tyler Hanson, Army brat and daughter of a highly decorated father, is part of the covert A-Tac group posing as professors at a college while conducting operations in their secret war room. Tyler is hand-picked to accompany a small group in the transportation of a new technology of detonators to the British when the mission goes eerily wrong. As the only survivor, Tyler is suspected of being involved in stealing the detonators and labeled a traitor to her country. The loss of the men traveling with Tyler has hit her extremely hard, which is why she is alone at a bar drinking when her British contact joins her. The chemistry between them and the need of a warm body to ease her pain seems to be the best idea, thinking she will never see him again.
Owen Wakefield's burn notice from MI5 is the reason he is in the states working for an Internal Affairs group looking to bring down A-Tac as traitors to their own country. The missing detonators are only part of the investigation Owen is involved in, but getting information on Tyler Hanson is first on his list. Owen does not expect the instant chemistry between them, but their one night of passion does not stop his need for gathering information on proving she is part of the theft. The fact that Tyler's life is in constant danger gives Owen doubt that his boss is on the right track with A-Tac. Strings are pulled, putting Owen on the very team he is working to destroy and partnering with the one woman he is unable to forget.
This is the third installment in the action-packed A-Tac series where danger lurks in the most unsuspected places. The intricate plot and in-depth characters keep the reader guessing on where it will lead to next. A great read!
SUMMARY
A-Tac is an elite CIA unit masquerading as faculty at an Ivy League college. Brilliant, badass, and seemingly bulletproof, the members of A-Tac are assigned to the riskiest missions and the most elusive targets.

When a professional group of thieves steal a shipment of thermonuclear detonators, Commander Solomon has reason to suspect that information from inside A-Tac facilitated the heist. He instructs his team to set up a sting to recover the detonators and to trap the traitor.

Trusted A-Tac member Tyler Hanson is skeptical of most everything - including pompous intellectuals who live life inside an ivory tower. So when Solomon brings in renowned physicist and Nobel Prize winner Owen Wakefield to head the team, she has her doubts.

Wakefield, for his part, has no idea what to make of the hard-as-brass woman assigned to provide him with logistical support. Nitro to her glycerin, their sparks threaten the entire operation, until the traitor in their midst tightens the noose. Now they have no choice but to join forces to find the detonators and stop the man who has betrayed them all.

---
What do you think about this review?
Comments
No comments posted.

Registered users may leave comments.
Log in or register now!