Olivia Cunning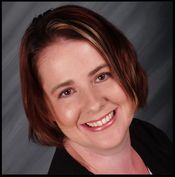 Blogging at Fresh Fiction
Olivia Cunning | Ten Things I Can't Believe Came Out of Eric Sticks' Mouth
August 22, 2013
The hero in my latest release, Wicked Beat, was originally intended to provide some comic Read More...
Olivia Cunning | Friends First
February 28, 2013
Readers of my Sinners on Tour series typically say that the heroes of the series Read More...
Olivia Cunning | It Takes Two. Guitarists.
November 30, 2012
If you're not familiar with the Sinners on Tour series, it's about a Read More...
Olivia Cunning | The Lust/Hate Relationship
April 4, 2011
A lust/hate relationship. Ever have one of those? He infuriates you, but turns you on. You can't decide if you want to strangle Read More...
Olivia Cunning | Writing About Rock Stars is Like Herding Cats
October 13, 2010
When I first started writing Backstage Pass, I had no idea what I was getting Read More...
Raised on hard rock music from the cradle, she attended her first Styx concert at age six and fell instantly in love with live music. She's been known to travel over a thousand miles just to see a favorite band in concert. As a teen, she discovered her second love, romantic fiction -- first, voraciously reading steamy romance novels and then penning her own.
Log In to see more information about Olivia Cunning
Log in or register now!
Series
Sinners on Tour | Exodus End World Tour
Books:
Staged, November 2018
Exodus End World Tour #3
Paperback / e-Book
Rock Hard, October 2016
Sinner's on Tour #2
Paperback / e-Book (reprint)
Outsider, September 2016
Exodus End World Tour #2
Paperback / e-Book
Backstage Pass, June 2016
Sinners on Tour #1
Paperback / e-Book (reprint)
Almost Paradise, March 2016
Sinners on Tour #8
e-Book
Insider, July 2015
Exodus End World Tour #1
Paperback / e-Book
Take Me To Paradise, December 2014
Sinners on Tour #7
e-Book
Sinners at the Altar, March 2014
Sinners on Tour #6
e-Book
Wicked Beat, August 2013
Sinners on Tour #4
Paperback / e-Book
Hot Ticket, February 2013
Sinners on Tour #3
Paperback / e-Book
Double Time, November 2012
Sinners on Tour #5
Paperback / e-Book
Defying Destiny, September 2011
e-Book
Rock Hard, April 2011
Sinners on Tour #2
Trade Size / e-Book
Backstage Pass, October 2010
Sinners on Tour #1
Trade Size / e-Book