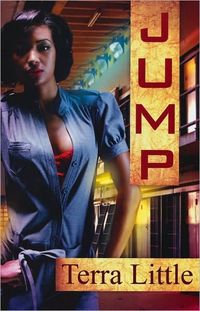 Purchase
Urban Trade Paper
March 2011
On Sale: February 22, 2011
Featuring: Helena Hunter
288 pages
ISBN: 1601624387
EAN: 9781601624383
Paperback
Add to Wish List

Killing her grandmother was a choice Helena Hunter made all by herself, but she wasn't thinking about the consequences of her actions when she pulled the trigger. Back home after eight years in prison, she finds that the little girl she left behind is now a teenage stranger who thinks her mother might be a monster. The family members who labeled her the black sheep want her to forget the fact that they all played a part in her downfall. And the wonder of being free again is overshadowed by the fear of a future filled with uncertainty.
Shaking the stigma of incarceration proves to be more than Lena bargained for. Before her life went to hell, she was a middle-class computer geek and a proud parent. Now that she's been labeled a menace to society, she is a walking, talking poster child for what can happen to victims who take the law into their own hands.
Experience is the best teacher, though, and whatever lessons Lena hasn't learned, she soon will--from the most unlikely sources. Complete freedom is possible, but only when the truth is finally revealed and the ghosts from her past are exorcised.
Those brave enough to step into Lena's world will be left asking themselves one burning question: "What would I have done?"
Comments
25 comments posted.
Re: Jump

it sounds like a fasinating book and i can't wait to read it.
(Tammy Ramey 7:47am May 27, 2011)
Fascinating premise. You really made the character come to life (no pun intended!). Thanks for letting us know about the wpbp.
(Maria Munoz 7:55am May 27, 2011)
What a great life you've lead! This books sounds so interesting and I'm glad you mentioned donating books to female prisoners because I would have never thought to do that. Have a great weekend!
(Renee Pajda 9:30am May 27, 2011)
Sounds great!!! Can't wait to read it. Thanks for sharing!
(Dawn Staniszeski 10:26am May 27, 2011)
Enjoyed your blog, book sounds great.
(Sheila True 12:04pm May 27, 2011)
It sounds like you put alot of thought in this novel. I would love to read it.
(Debbie Penny 3:01pm May 27, 2011)
SOUNDS LIKE A KEEPER..I AM IN IT TO WIN IT!
(Silvana Moscato 3:02pm May 27, 2011)
the book sounds interesting and Juicy...cnt wait to read it!!!
(Erica Hinton 3:07pm May 27, 2011)
This book looks like something I would enjoy reading very much, can't wait!!!
(Joyce Bruner 3:31pm May 27, 2011)
thanks for the great and unique book giveaway.
Good luck in your writing, you sure have a
talent to put pen to paper.
(Dayle Butler 3:37pm May 27, 2011)
Sounds like a great read!!
(Ashley Applebee 4:12pm May 27, 2011)
Cannot wait to read!
(Linda Williams 4:17pm May 27, 2011)
I really can't wait to read your book Terra!
(Susan Alles 5:52pm May 27, 2011)
JUMP looks fascinating. I can't wait to read it.
(Mary Preston 6:45pm May 27, 2011)
sounds like a great book
(Jennifer Beck 8:33pm May 27, 2011)
Would love to read this book, can't wait.
(Frances Namuth 9:49pm May 27, 2011)
I would really love to read your book!! The story line has to do with someone close to me, although not with murder, and it would really help to give me more understanding on the subject. Perhaps I'll be able to grieve along with them after reading your book. Thank you so much for doing a service for people that need to get some understanding on the subject. Best of luck on your future books.
(Peggy Roberson 10:04pm May 27, 2011)
Sounds like a very emotional read. Thank you so much for sharing about WPBP. I will be contacting them to see if I can find some books that are appropriate for donation.
Good luck and happy writing!
(Tracie Travis 10:07pm May 27, 2011)
What a great story. This is a book I must read.
(Gillian Sawaged 10:58pm May 27, 2011)
You certainly explained everything well enough to get me to put Jump on my to-read list. I'm looking forward to reading it.
(Leni Kaye 12:12pm May 28, 2011)
Hello Everyone!

Thanks so much for joining me here on the fabulous Fresh
Fiction Blog, and for your wonderful comments and kind
words! I hope you all do decide to pick up a copy of Jump,
because I would love to hear your feedback on the story.
Looking forward to it! I'm also happy to bring a little more
exposure to WPBP. I just recently learned about the project
myself and I'm determined to make a donation(s). We all know
that books can and do change people's lives everyday... I
know they certainly changed mine. I can't imagine a world
without them and I believe that there are women in prison
who might begin to imagine a different and better world for
themselves once they discover all that books have to offer.
So hopefully, together, we can make a difference. Along
those same lines, I hope Jump makes a difference in
someone's life, too!

Again, thanks so much! Your support is humbling and greatly
appreciated!
(Terra Little 12:37pm May 28, 2011)
This books sounds interesting, I really want to know what happened to cause Lena to kill her grandmother and what happens to her when she gets out of jail!
(Robin Daily 1:11am May 28, 2011)
sounds like a worthwhile project
(Julie Barett 11:12am May 28, 2011)
I'm excited to read JUMP. All of Little's character's in Where there's smoke 1 and 2, and Running from Mercy are likable. I wonder whats going on with them, who got into some mess...LOL So I know this book is going to be good. I can't wait to get my copy. I love her writing. And while we are reading JUMP I hope you're working on Running from Mercy sequel or another Where's there smoke 3! Pretty Please...lol
(Chelsey Brosier 11:29am May 28, 2011)
Sounds great. I sure would like to win a copy.
(Kathleen Yohanna 1:02pm May 28, 2011)
Registered users may leave comments.
Log in or register now!