"Woman Tries to Reintegrate into Society, Family after Leaving Prison"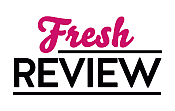 Reviewed by Min Jung
Posted April 23, 2011

I was pleasantly surprised when I received this book and saw that it had been autographed by the author. "Hope you enjoy!"
I did more than enjoy this book about Helena (Lena) Hunter who has just been released from prison. The book actually opens on her last night in prison, and that's when we get a glimpse into her life "inside," where she was known only as "Lucky." This was a persona she created solely to survive.
Lena's reintegration to freedom is not easy as prison was difficult. Her original five-year sentence was stretched to eight because of events that happened within the walls, and she struggles daily to remember that the skills that kept her alive in prison will lead her back there. Her reunion with her family is equally interesting, as she served time for killing her maternal grandmother. While some relatives understand what happened, some clearly do not, and Lena is not in a rush to talk about it. The most heart-wrenching reunion, though, is with her 14-year-old daughter, who never saw her while she was away.
The book seamlessly takes the reader from Lena's life on the inside, to her life on the outside, and then back to life before prison and to the events that led up her prison sentence. While I am normally not fond of books that jump back and forth (especially among three different places in time), Ms. Little does this so effortlessly that the reader is easily transported to each scene.
Ms. Little's pacing could not be better. In the scenes leading up to Lena's imprisonment, there is a sense of foreboding. In the prison scenes, there is a sense of urgency. And in the scenes during her parole period, you can feel Lena's unease and anxiety about how to survive on the outside after being institutionalized.
This was an excellent book about a multi-faceted character who is inspirational, yet heart-breaking. I couldn't read it fast enough.
Learn more about Jump
SUMMARY
Killing her grandmother was a choice Helena Hunter made all by herself, but she wasn't thinking about the consequences of her actions when she pulled the trigger. Back home after eight years in prison, she finds that the little girl she left behind is now a teenage stranger who thinks her mother might be a monster. The family members who labeled her the black sheep want her to forget the fact that they all played a part in her downfall. And the wonder of being free again is overshadowed by the fear of a future filled with uncertainty.
Shaking the stigma of incarceration proves to be more than Lena bargained for. Before her life went to hell, she was a middle-class computer geek and a proud parent. Now that she's been labeled a menace to society, she is a walking, talking poster child for what can happen to victims who take the law into their own hands.
Experience is the best teacher, though, and whatever lessons Lena hasn't learned, she soon will--from the most unlikely sources. Complete freedom is possible, but only when the truth is finally revealed and the ghosts from her past are exorcised.
Those brave enough to step into Lena's world will be left asking themselves one burning question: "What would I have done?"
Excerpt
The Crime…
I was standing over the body with the gun still smoking in the palm of my hand when the police finally arrived to secure the scene. I hadn't come to kill her and I didn't really mean to end her life the way I did, but that was the result. What was supposed to be a rational discussion quickly turned into a shouting match and then a crime scene.
I don't really remember putting the gun in my purse before I left my apartment. I don't remember consciously digging it out in the heat of the moment, aiming it and pulling the trigger. All I know is that I did.
I do remember watching her body fall to the floor and take its last breath. I remember those eyes, focused on my face in a way they never had before, silently accusing me of losing my mind. And maybe I did lose it for a moment. At least that's what my public defender told the jury. That I had been temporarily unstable, incapable of making rational decisions at the time of the murder. He came up with that brilliant defense after I told him I had been tripping out on Ecstasy and tripping bad. It was ultimately what kept me from earning myself a Murder One charge and for that I guess I should consider myself grateful.
One after another, people who thought they knew me took the stand and testified that I had not been a drug user before. Not to discredit me, though the prosecutor worked that angle, but to help me prove that I was a neophyte, ill- equipped to handle the side effects of a sneaky drug like Ecstasy. Supposedly, I didn't know what I was getting into when I took the pill and I didn't know what I was really doing when I pulled the trigger. It was my first time experimenting with drugs and now I was a poster child for just saying no.
But the thing is this. I knew.
Is there a drug in existence, in the entire world, that can numb the mind and the heart so much that you don't realize you're aiming the barrel of a pistol at your grandmother's heart?
I don't think so and the jury didn't either.
* * * * *
The Consequences…
The goddamn jury doesn't even deliberate a respectable amount of time. They hide in a room for two hours and twenty-two minutes and then they emerge with the fate of my life in their hands. I rise along with everyone else in the courtroom and crumble to the floor minutes later.
"We find the defendant guilty of Involuntary Manslaughter," the foreman announces. He is a round man, short and balding. He combs the hair on one side of his head over the gleaming dome in the center, to connect with the hair on the other side. I have spent the better part of my trial staring at him, asking myself why he doesn't just go out and buy himself a toupee. Wondering if he knows how silly he looks.
But the last laugh is on me. I am the one who will be going to the state correctional facility for women and he will be the one looking silly all the way home.
The buzzing noise in my ears is so loud that I don't hear the judge's words. I don't hear my attorney's response or the prosecutor's comeback. My head swivels around on my shoulders as I watch their lips move and tears fill my eyes. I haven't let myself think about a future outside of the courtroom. I haven't stopped to think about prison.
I am sentenced to five years. Hands grasp at me, pulling my arms behind my back, and handcuffs appear from thin air. I hear a loud cry from somewhere in the back of the courtroom and I turn to meet Vicky's eyes across time and space. She is dissolving right before my eyes, like the wicked witch from the Wizard of Oz. She reaches out to me but I can't reach back.
I let a single tear race down my face and swallow the others. "Get Beige," I call out just before I am hustled across the room and through a doorway. I know where I am going. To a tiny cell in the bowels of the court house and then, from there, I am going away for a long time.
"Vicky!" I scream, hoping she can hear me. "Get Beige! Take care of my baby!" She knows what I am saying to her. We have talked about this, about how she will take Beige in and keep her safe until I can get everything straightened out. Get myself out of the mess I have gotten into.
* * * * *
The Homecoming…
Vicky's arms come around me now and I smell her scent. It takes me back in time to a place I don't want to go. It takes me back to the claustrophobic little house my grandmother lived in, to the depths of her bedroom, where she kept an endless supply of White Shoulders perfume on her dressing table. It was her signature scent and now it is Vicky's.
I catch myself before I open my mouth to tell her that her shoulders aren't white and the scent makes me want to puke. Instead, I hug her back and say, "Hey."
She pulls back and looks at me, sees that I don't have a relaxer anymore, that I have lost weight and gained muscle mass, and bursts out crying. I lift my locks from my shoulders and feel air on the back of my neck, watch her and wait. I won't hold her as she cries, won't offer her even a little bit of comfort, because I don't have it in me. She hasn't come to visit me in eight years and I don't know why. What I do know is that she wouldn't be so shocked by the sight of me if she had.
"Eight years is such a damn long time," she says when she can talk.
I catch her eyes and smile. "You know better than me. I owe you, what, about a million dollars and some change?" She put money on my books faithfully, kept me from having to beg, borrow or steal to survive.
We stare at each other. If I have changed, she hasn't. She still wears her hair long and straight, relaxed to death and hanging down her back. Still plucks the hell out of her eyebrows and lines her lips with a dark pencil before filling them in with bright lip-gloss. She still looks like a deer trapped in the glare of high beams, poised to run for her life at the slightest provocation. I wonder if she is poised to run from me and everything I represent.
"You look good, Vicky," I offer.
"You look…" She raises her hands, shakes her head and lets them drop. "Different. Damn, Lena. What do you press, a thousand pounds?" She reaches out and squeezes my bicep lightly, looking awed. She is exaggerating but I let it roll. I don't look anything like those tennis star sisters and she knows it. Smooth and tight, maybe, but nowhere near as buff. I'm working on it though.
"Just a couple of hundred," I say. "Give or take. Can we get the hell out of here?"
My question catches her off guard, snaps her out of her thoughts and reminds her of where we are. "Oh! Um…yeah." She looks at the envelope I'm holding. "Is this all your stuff?"
"Everything else belongs to the state."
My eyes go everywhere at once as I follow her out to her car. She is driving a shiny red machine, something sporty and compact, and I like the look of it. I give the leather seats and complicated looking dashboard cursory glances and then I take my eyes back to the sky, where they really want to be.
I like the look of the sun even better, love the feel of fresh air on my skin. I can't get over how much brighter the sun seems and how much lighter the air is on the outside. As we drive off and pick up speed on the interstate, I push a button to lower my window. I stick my head out and let the wind snatch my breath, stick my tongue out and taste freedom. Vicky is right, I think, eight years is a long time.
---
What do you think about this review?
Comments
No comments posted.

Registered users may leave comments.
Log in or register now!