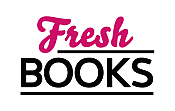 Kick off a new year with great reads!
Reviews
1 - 20 of 161 ( prev | next )
It Comes In Waves
by Erika Marks
"Former Surf Champion Returns Home to Confront Her Ghosts"
Posted February 22, 2015

Claire "Pepper" Patton began her career as a competitive surfer in Folly Beach, South Carolina, as a teenager. She dropped out of college and began working at a surf shop, In the Curl, when she wasn't riding the waves. Her boyfriend, Foster (the son of In the Curl's Read more...



A Killing Notion
by Melissa Bourbon
"Dressmaker Must Put Aside Homecoming Dresses to Solve Homicide"
Posted February 21, 2015

Harlow Jane Cassidy has been back in Bliss, Texas, now long enough for Buttons and Bows, her dressmaking business to only thrive but start expanding. She was raised in Bliss, but left for New York for awhile to pursue her fashion design dreams. Family business called her back to Texas Read more...



Books, Cooks, and Crooks
by Lucy Arlington
"Literary Agent Works to Solve Murder of Celebrity Chef"
Posted November 21, 2014

Inspiration Valley is home to the Novel Idea Literary Agency, where Lila Wilkins works as an agent. Lila's normal duties are being put on the back burner while the area prepares for the Taste of the Town festival, which is bringing in celebrity chefs for a week-long event Read more...



Betrayed
by Lisa Scottoline
"Lawyer Works in the Fringes to Solve Murder in Taut Thriller"
Posted November 21, 2014

The latest instalment of the Rosato and Associates series finds attorney Judy Carrier trying to navigate the hidden world of undocumented immigrants. Judy has been assessing her life since her best friend and colleague Mary was promoted from associate to partner at their law firm. She's also Read more...



Thread End
by Amanda Lee
"Embroidery Shop Owner Works Tries to Solve Murder before FBI Does"
Posted August 23, 2014

Marcy Singer owns the embroidery shop, The Seven-Year Stitch, located in a small town in Oregon, Tallulah Falls. She and her dog Angus are there nearly every day helping the locals and the occasional tourist choose craft projects, whether they are experienced or just beginning. Marcy's personal life Read more...



Book Clubbed
by Lorna Barrett
"Exciting Cosy Sees Bookstore Owners Teaming Up as Sleuths"
Posted August 21, 2014

Tricia Miles and her sister Angelica are successful bookstore owners in Booktown, a small tourist village made up of mostly bookstores, each with a theme. Tricia's bookstore, Haven't Got a Clue, is geared toward mystery lovers, while Angelica's bookstore, the Cookery, is aimed at those who loved Read more...



Poison At The PTA
by Laura Alden
"PTA President Tries to Solve a Mystery of Poisoning"
Posted June 19, 2014

Beth Kennedy is a woman trying to do it all. She's the President of the Tarver Elementary School PTA, she's the owner of a children's bookstore, and she's a single mother of two active children. So it shouldn't be a shock when her best friend Read more...



Yarn Over Murder
by Maggie Sefton
"Knitters Pull Together to Fight a Murderer and a Fire"
Posted June 18, 2014

Kelly Flynn and her knitter friends from the House of Lambspun in Fort Connor, Colorado, are busy helping alpaca farmer Jayleen save her alpacas from the raging wildfires that are sweeping across the land. Moving the animals isn't the easiest thing, since racing an unpredictable fire isn't easy Read more...



Buttoned Up
by Kylie Logan
"A Button Expert Attempts to Solve a Customer's Death"
Posted June 18, 2014

The owner of the Button Box, Josie Giancola, is invited by artist Forbis Parmenter to the opening of his latest exhibit, which has been inspired by voodoo. The centerpiece of the exhibit is completely covered in buttons, and his grand plan is to place the last button, which he's Read more...



Home Of The Braised
by Julie Hyzy
"White House Chef Must Save the Day"
Posted January 28, 2014

Olivia "Ollie" Paras is the White House executive chef, but she has a certain reputation amongst White House staffers for stumbling into trouble that has nothing to do with kitchen capers. In the recent past, she's been caught up in solving murders involving White House personnel and she'd Read more...



The Quotient Of Murder
by Ada Madison
"Maths Professor Springs into Action When her Student is Viciously Attacked"
Posted January 26, 2014

Dr. Sophie Knowles is a mathematics professor at Henley College, which is in the middle of Winter Intercession, a four-week optional intensive session in which students earn credit for a class as they would during a regular semester. During this already hectic time, the bell tower on campus is Read more...



A Custom-Fit Crime
by Melissa Bourbon
"Dressmaker has to solve murder to competitor designer"
Posted January 26, 2014

Harlow Jane Cassidy has been living in her hometown of Bliss, Texas, for over a year, and things are starting to fall in place. She's got a guy she likes (who really likes her back) and her dressmaking business is becoming successful. Harlow is making all of the dresses Read more...



Quilt Trip
by Elizabeth Craig
"Quilter Tries to Solve Double Murder during Ice Storm"
Posted December 11, 2013

In Dappled Hills, North Carolina, there are competing groups of quilters. When Beatrice Coleman, an active member of the Village Quilters, finds out that Muriel Starnes has organised a meeting in her house to discuss the administration of a quilting scholarship but has not invited anyone from the Village Quilters Read more...



Cross Stitch Before Dying
by Amanda Lee
"Talented Crafter Must Prove Costumer Mother Innocent of Murder"
Posted December 11, 2013

Marcy Singer owns a successful embroidery shop, Seven-Year Stitch, in Tallulah Falls. Marcy and her boyfriend Ted are in the beginning stages of their relationship, but Marcy feels that things are getting off to a great start. Things are also going well for Marcy's mother, Beverly, a Hollywood Read more...



The Cakes Of Wrath
by Jacklyn Brady
"Cake Shop Owner Must Prove Herself Innocent of Murder in Fun Cosy"
Posted December 11, 2013

Rita Lucero, owner of Zydeco Cakes, is a gifted cake designer and a successful small business owner. What she's not so great at, though, is saying "no" to people, especially her former mother-in-law, Miss Frankie. Miss Frankie signed Rita up for the local small business alliance, and Read more...



Trouble In The Tarot
by Kari Lee Townsend
"Psychic Must Prove Her Grandmother Innocent of Murder"
Posted December 8, 2013

Sunshine "Sunny" Meadows is a psychic who decides to set up a table at the annual Summer Solstice Carnival in Divinity, New York, where many vendors will be set up. This is great opportunity for her to meet new clients. Sunshine has reason to think things in her life are Read more...



Curse of Passion
by Melissa Bourbon Ramirez
"La Llorona Story Sets Up Thrilling Suspense Story"
Posted September 6, 2013

Johanna Rios and her sister Carmen grew up in the foster care system after their mother committed suicide in a violent incident when they were children. The legend of the ghost of La Llorona tells of a story of a woman who searches riverbanks for her children, and their mother Read more...



The Homicide Hustle
by Ella Barrick
"Ballroom Dance Instructor Must Solve Mystery to Distance Studio from Murders"
Posted September 6, 2013

Anastasia "Stacy" Graysin, co-owner of Graysin Motion, one of several ballroom dance lesson companies in the Washington D.C. area, is excited to hear that national television show "Ballroom with the B- Listers" will be filming in town. Although business partner Tav is more reluctant to participate, he is Read more...



Malled To Death
by Laura DiSilverio
"Mall Cop Solves Two Mysteries in Third Installment of Stellar Series"
Posted September 3, 2013

In the third cosy in the Mall Cop Mystery series, EJ Ferris is recovering from the disappointment of not landing the security director job at Fernglen Galleria. Instead, that job went to the niece of the board chair of the group who owns the mall. It would be Read more...



Wave Good-Bye
by Lila Dare
"Beauty Shop Owner Must Prove Herself Innocent in Taut but Fun Cosy"
Posted September 1, 2013

Grace Ann Terhune is beside herself because her mother's salon may close because of a mistake. Violetta has been the proud owner of Violetta's Beauty Shop for decades, but suddenly all of their clients have been going to the new salon in town -- Snippets. Grace Ann can't Read more...



Min Jung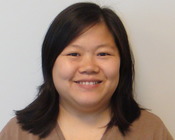 I've been an avid bibliophile since I was a small child growing up in the Midwest. More than thirty years later, a move to the East Coast, and nothing has changed my reading habits, except that I no longer have to do it under the blankets with a tiny light! The genres I enjoy are mysteries, thrillers, chick lit (especially Brit chick lit!), contemporary fiction, cosies... pretty much anything except paranormal and historical stuff. My favourite authors are Brad Meltzer, Michael Connelly, John Lescroart, Marian Keyes, Jane Green, Laura Lippman, Meg Cabot, and Lisa Scottoline. But there are a whole bevy of others that I adore. (And I have the three PACKED-to-the-gills IKEA bookshelves to prove it!) When I'm not reading, I love to knit, watch a variety of television shows, cook, and socialise with my friends. I'm a huge sports fan, but I especially follow football, NASCAR, tennis, hockey, and most Olympic sports.
Features & Posts
No posts found.
2 comments posted.

Re: Wicked Stitch (3:55pm April 17, 2015):

I always history classes in school, but I learnt more from my day at a living history museum with my mother (during holiday) than I did during most of my history classes put together! I wish that all history classes made the information as interesting and relatable as the narrators did.

Re: A Lot Like Love (9:58pm March 24, 2011):

It doesn't really matter to me whether it's a slow burn or an instant attraction, as long as isn't that "yes, yes, we all know you're going to end up together, so why is it taking SO long" type. I think there's a fine line between "slow burn" and just stringing the reader along.

As for what I pair my book with, I like hot tea or hot chocolate, depending on the season.

This sounds like a great book - right up my alley! Good luck with it!