Kari Lee Townsend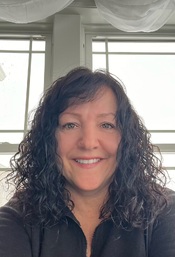 Blogging at Fresh Fiction
Kari Lee Townsend | Two Cents of Doom + Giveaway!
April 11, 2022
Kalliope Ballas is a fashion designer with a prissy calico cat, who falls and hits her head, then wakes up able to read minds Read More...
Kari Lee Townsend | It's That Time of Year + Giveaway!
January 10, 2022
Time to start fresh. A brand-new year of possibilities. That got me thinking about New Year's Resolutions. Some people are for Read More...
Kari Lee Townsend | Author-Reader Match: MURDER IN THE MEDITATION
December 6, 2021
Instead of trying to find your perfect match in a dating app, we bring you the "Author-Reader Match" where Read More...
Kari Lee Townsend | Signs You Have Cold Feet
September 20, 2021
COLD FEET – The feeling of uncertainty about moving forward with your wedding In CHAOS Read More...
Kari Lee Townsend | IT'S THAT TIME OF YEAR… + Giveaway!
September 14, 2021
Every year I say I'm not going to start planning for the holidays until after Thanksgiving, but who am I kidding? I Read More...
Kari Lee Townsend | Sunny's Sanctuary + Book Giveaway!
June 14, 2021
My name is Sunshine Meadows, but everyone calls me Sunny. I'm the heroine of Kari Lee Read More...
Kari Lee Townsend | Humor and Romance in Mysteries...Yes or No?
March 16, 2013
I write mysteries and I write romance and I write romantic women's fiction. Pretty much everything I write has some degree of humor in Read More...
Pseudonym for Kari Lee Harmon.

Kari Lee Townsend is a National Bestselling Author of mysteries & a tween superhero series. She also writes romance and women's fiction as Kari Lee Harmon. With a background in English education, she's now a full-time writer, wife to her own superhero, mom of 3 sons, 1 darling diva, 1 daughter-in-law & 2 lovable fur babies. These days you'll find her walking her dogs or hard at work on her next story, living a blessed life.
Log In to see more information about Kari Lee Townsend
Log in or register now!
Series
Fortune Teller Mystery | Sunny Meadows
Books:
Two Cents of Doom, April 2022
A Kalli Ballas Mystery #2
e-Book
Murder in the Meditation, December 2021
Fortune Teller Mystery #7
e-Book
Chaos and Cold Feet, October 2021
A Sunny Meadows Mystery #7
e-Book
Hazard in the Horoscope, June 2021
A Sunny Meadows Mystery # 6
Paperback / e-Book
Naughty or Nice, June 2021
Merry Scroog-mas #1
e-Book
Naughty of Nice, June 2021
Merry Scroog-mas #1
e-Book
Perish in the Palm, July 2015
A Sunny Meadows Mystery #5
Paperback / e-Book
Shenanigans in the Shadows, April 2015
A Sunny Meadows Mystery #4
e-Book
Trouble In The Tarot, March 2013
Fortune Teller Mystery #3
Paperback / e-Book
Here We Go Again, February 2013
e-Book
Corpse in the Crystal Ball, June 2012
Fortune Teller Mystery #2
Paperback / e-Book
Tempest in the Tea Leaves, August 2011
Fortune Teller Mystery #1
Paperback / e-Book