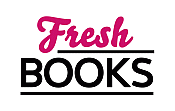 May Blossoms (books) for reading!
"Psychic Must Prove Her Grandmother Innocent of Murder"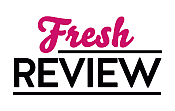 Reviewed by Min Jung
Posted December 8, 2013

Mystery Cozy | Mystery Paranormal
Sunshine "Sunny" Meadows is a psychic who decides to set up a table at the annual Summer Solstice Carnival in Divinity, New York, where many vendors will be set up. This is great opportunity for her to meet new clients. Sunshine has reason to think things in her life are going well overall since Detective Mitch Stone finally agreed to go on a real date with her at the same time as this opportunity. However, due to her psychic abilities, she knows that one has to take the bad along with the good.
Sure enough, one of her first clients at the carnival is Fiona Atwater, who is part of the Knitting Nanas, a group that travels to nearby cities to check out festivals every summer. Just as she is reading Fiona tarot, however, Sunny gets a vision of Fiona is a violent argument. Sunny senses further trouble when her grandmother, Granny Gert shows up moments later to make a startling announcement -- not only does Granny Gert know Fiona, but Fiona is Gert's arch nemesis!
Sunny tries to get more information from Granny Gert, but this proves to be an impossible task, as Gert is oddly silent on the subject. Sunny's attempts to figure out what the issue is are all for naught. Soon, a baker is killed by white Cadillac, and both Fiona and Gert are found at the scene. While Sunny knows Mitch should handle the investigation (he IS a detective, after all), she keeps having visions that she just knows would be helpful. But soon she's shut out of the investigation since her grandmother is a suspect. Will she be able to solve the murder before her granny is arrested? And will her romance with Mitch be derailed before it was even started?
This was a fun mystery, and Sunny is a great character. Her psychic abilities make for a wonderful device that the author utilises skillfully. Sunny isn't overbearing with her abilities, but she also advocates for herself and her abilities when needed. The culprit was someone I hadn't but I figured out the mystery as Sunny did, which was initially suspected, satisfying; the clues Sunny found were logical, orderly, and fit with her visions. I also like how Sunny's relationship with Mitch is evolving. Although many cosy series feature a relationship between the protagonist and a detective, I enjoy seeing Sunny and Mitch attempt to balance both the boundaries of their new relationship and the struggle of police work versus psychic abilities. With all that put together, I'm definitely looking forward to reading more of this series!
SUMMARY
For psychic Sunshine Meadows, sometimes fortunes can be deceiving…
Lately Sunny has been experiencing a period of big opportunity: her business in Divinity, New York, is thriving, and Detective Mitch Stone has finally agreed to take Sunny on a date. But thanks to her clairvoyant abilities, Sunny knows better than anyone that life deals out bad cards along with the good. When Sunny agrees to read tarot cards at the annual Summer Solstice Carnival, she meets her Granny Gert's "arch nemesis" Fiona Atwater, and is overcome by a vision of Fiona in a violent argument. Sunny knows trouble is brewing when Granny and Fiona start having squabbles all over town. But the fighting comes to a head when a local baker gets run over by a big white Cadillac--and Granny and Fiona are found at the crime scene. Sunny knows she should step aside and let Mitch handle the investigating, but she's not about to ignore her visions and leave her granny's life in fate's hands...
---
What do you think about this review?
Comments
No comments posted.

Registered users may leave comments.
Log in or register now!