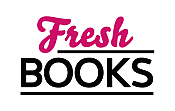 Explore new books in September
"Mall Cop Solves Two Mysteries in Third Installment of Stellar Series"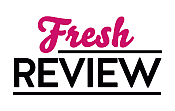 Reviewed by Min Jung
Posted September 3, 2013

In the third cosy in the Mall Cop Mystery series, EJ Ferris is recovering from the disappointment of not landing the security director job at Fernglen Galleria. Instead, that job went to the niece of the board chair of the group who owns the mall. It would be palatable to have lost the job to someone qualified, but Coco has just graduated with a fashion design degree, and her first priority is redesigning the uniforms. Unfortunately, this is all happening just as EJ's father, action star Ethan Jarrett, has arranged to have his latest film shot on location at Fernglenn, which calls for extra security that Coco can't (and doesn't seem to want to) comprehend.
Things take a sinister turn, though, when prop master Zoe is found dead in a public men's restroom during in early morning shoot. As always, local police detective Anders Helland warns EJ not to interfere with his investigation. But as the murder took place on mall property and involves people that were close to her father, EJ can't help but feel involved and want to solve the murder herself. Moreover, though, she misses investigative work, and it's increasingly clear that Coco doesn't know the first thing about how to secure a mall, let alone run an investigation. But can EJ solve this murder before she becomes a victim herself?
Each book in this series gets increasingly better. The characters that populate the mall are fun and lively, and I wish I could shop at Fernglen. I enjoyed the romance that began to bloom in this book, as well as the potential for the love triangle that was teased. I also liked that a character who had been previously shrouded in mystery revealed more about himself. The mystery itself was nicely written and kept me guessing; the scene in which the culprit was revealed was taut with tension, and I loved how everything played out.
The one criticism that I have with this series, though, is that EJ is constantly looking for employment elsewhere (usually in police departments, and at the end of this book, she is offered an interesting job opportunity). However, as the series is called Mall Cop Mysteries, it seems pretty telling that she will either never receive the job she wants or take other offers. While it's understandable that EJ is a mall cop due to a military injury and would like a job comparable to her old job, this device is getting tedious in an otherwise stellar series.
SUMMARY
Get ready for a second take.
With a famous action star for a father, mall cop EJ Ferris is used to the Hollywood hullabaloo. But when her mall becomes his movie set, the cameramen aren't the only ones who start shooting…
Protecting the shoppers at the Fernglen Galleria may not be EJ's dream job, but neither is working for her father's film production company. That's why EJ is less than thrilled when her dad arranges to shoot his upcoming film, Mafia Mistress, in her mall. With the arrival of the movie entourage, EJ suddenly has more than shoplifting teens to worry about.
Bombarded by overeager assistants and fan mail, EJ's famous father makes for an easy target—especially after a scare involving a gun loaded with blanks. Zoe, the prop master, blames herself for the mistake. But when a real bullet is fired and Zoe is killed, Fernglen Galleria is shaken by more than just Hollywood drama. Cut the cameras—there's a real gunman on the loose…
---
What do you think about this review?
Comments
No comments posted.

Registered users may leave comments.
Log in or register now!