"Exciting Cosy Sees Bookstore Owners Teaming Up as Sleuths"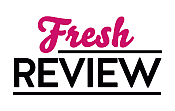 Reviewed by Min Jung
Posted August 21, 2014

Mystery Woman Sleuth | Mystery Cozy
Tricia Miles and her sister Angelica are successful bookstore owners in Booktown, a small tourist village made up of mostly bookstores, each with a theme. Tricia's bookstore, Haven't Got a Clue, is geared toward mystery lovers, while Angelica's bookstore, the Cookery, is aimed at those who loved food. Although Tricia has been a bookstore owner for much longer, Angelica has leveraged her business acumen to cover more than the bookstore. Angelica also owns Booked for Lunch, a retro café, as well as having a half-share stake in the local bed and breakfast. Angelica was also recently elected president of the Chamber of Commerce over her ex-boyfriend.
The Chamber's receptionist is suddenly and tragically killed in Angelica's bookstore. At first, it looks like an accident, but then the police discover that Betsy was killed when someone shoved a full bookshelf over on top of her. While Betsy wasn't a pleasant person, it's hard to image who would do such a thing, until her will is read and it's discovered that she was an extremely wealthy person, despite the fact that she didn't live like it.
When the investigation starts, the police find out that Betsy didn't have many friends and she had even become estranged from her only living relative -- her sister in recent months. Tricia, who has a reputation for sleuthing around gets involved in the investigation, in a strictly informal way, and she discovers that plenty of people had motives for wanting Betsy dead. But who would have actually gone through with the deed? And who was in the Cookery at the time?
While the police narrow in suspects, Angelica is trying to find a permanent home for the Chamber, as well as find a new receptionist. Meanwhile, there's the matter of trying to take over the Chamber from the outgoing president when no one can even find him. Tricia keeps spotting Bob here and there, but when it's discovered that he's wanted for a crime, things really get interesting! Although Angelica is no longer romantically involved with Bob, she gets defensive when Tricia tries to explain that Bob may not be the good person Angelica thinks he is, so Tricia has no choice but to try to deal with that matter herself. Can Angelica handle that and solve Betsy's murder all at once?
BOOK CLUBBED is fun to read; it is fast-paced and there's always another surprise popping up. The surprises kept me guessing as to the culprit and the motive. The multiple subplots were nice, but didn't drag down the pace of the main story. I also like that Tricia and Angelica have settled into a nice relationship, and they aren't as antagonistic as they were when Angelica first moved to Booktown. This made the end of the story much more difficult, and I'm definitely looking forward to the next book in the series.
SUMMARY
New York Times bestselling author Lorna Barrett is back in town—Booktown, that is—with another page-turning mystery. This time bookstore owner Tricia Miles and her sister, Angelica, put their own problems on the shelf to catch a killer who turns a bookcase into a murder weapon.
Cranky Chamber of Commerce receptionist Betsy Dittmeyer is done reading people the riot act. After she's crushed by a fallen bookcase, the next item to be read is her last will and testament—which is packed with surprises. It soon comes to light that Betsy was hiding volumes of dark secrets behind that perpetual frown of hers—and one of them just might have been a motive for murder.
While Tricia tries to help Angelica—the newly elected Chamber of Commerce president and Betsy's boss—solve the mystery, she discovers a hidden chapter in her own family history that rocks her to her very core. And with her ex-husband and the chief of police vying for her affections, it's doubly hard to focus on who might have buried Betsy in a tomb of tomes.
But as Tricia and Angelica try to read between the lines, they need to watch their step-and make sure the killer doesn't catch them between the stacks.
---
What do you think about this review?
Comments
No comments posted.

Registered users may leave comments.
Log in or register now!