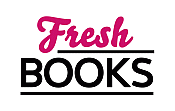 Summer Sizzling Reads in July!
Lisa Scottoline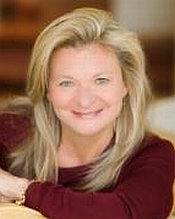 Lisa Scottoline is the New York Times bestselling author of 16 suspense novels. She writes a weekly column called "Chick Wit" for the Philadelphia Inquirer, which is a funny, friendly take on life from a woman's perspective. She has won the Edgar Award, the highest honor among suspense writers, has been honored by Cosmopolitan Magazine for her "Fun, Fearless Fiction," and named an "Innovator" by Publishers Weekly. Lisa learned to write at the University of Pennsylvania where she graduated magna cum laude in just three years. She went on to graduate cum laude from the University of Pennsylvania Law School where she now teaches a course she developed, titled "Justice and Fiction." Lisa received an Honorary Doctorate of Law from West Chester University, an Alumni Certificate of Merit from the University of Pennsylvania Law School and a "Paving the Way Award" from Women in Business. She serves on several boards including Mystery Writers of America and the National Italian American Foundation. She lives in the Philadelphia suburbs with her dogs.
Log In to see more information about Lisa Scottoline
Log in or register now!
Series
Rosato & DiNunzio | Rosato & Associates
Books:
What Happened to the Bennetts, December 2022
Mass Market Paperback
What Happened to the Bennetts, May 2022
Trade Size / e-Book
Running from the Law, May 2022
Paperback / e-Book (reprint)
What Happened to the Bennetts, April 2022
Hardcover / e-Book / audiobook
Eternal, February 2022
Trade Size / e-Book (reprint)
Feared, January 2022
Rosato & DiNunzio
Mass Market Paperback / e-Book (reprint)
Final Appeal, November 2021
Paperback / e-Book (reprint)
Dirty Blonde, November 2021
Paperback / e-Book (reprint)
Eternal, April 2021
Hardcover / e-Book
After Anna, February 2021
Mass Market Paperback / e-Book (reprint)
The Vendetta Defense, December 2019
Paperback
Moment of Truth, December 2019
Paperback / e-Book (reprint)
Someone Knows, December 2019
Mass Market Paperback
Feared, August 2019
Rosato & DiNunzio #6
Trade Size / e-Book (reprint)
Damaged, August 2019
Rosato & DiNunzio
Mass Market Paperback / e-Book (reprint)
Someone Knows, April 2019
Hardcover / e-Book
After Anna, March 2019
Trade Size / e-Book (reprint)
Every Fifteen Minutes, February 2019
Mass Market Paperback / e-Book (reprint)
Corrupted, January 2019
Rosato & DiNunzio #3
Trade Size / e-Book (reprint)
Feared, August 2018
Rosato & DiNunzio #6
Hardcover / e-Book
Corrupted, August 2018
Mass Market Paperback / e-Book (reprint)
I See Life Through Ros?-Colored Glasses, July 2018
Hardcover / e-Book
Exposed, July 2018
Trade Size / e-Book (reprint)
After Anna, April 2018
Hardcover / e-Book
Keep Quiet, February 2018
Mass Market Paperback / e-Book
Exposed, August 2017
Rosato & DiNunzio
Hardcover / e-Book
Damaged, August 2017
A Rosato & DiNunzio Novel #4
Trade Size / e-Book (reprint)
Exposed, August 2017
Mass Market Paperback / e-Book
One Perfect Lie, April 2017
Mass Market Paperback / e-Book
One Perfect Lie, April 2017
Hardcover / e-Book
Most Wanted, March 2017
Trade Size
Don't Go, February 2017
Mass Market Paperback / e-Book (reprint)
Accused, January 2017
A Rosato & DiNunzio Novel
Trade Size / e-Book (reprint)
I've Got Sand In All the Wrong Places, July 2016
Hardcover / e-Book
Most Wanted, April 2016
Hardcover / e-Book
Corrupted, November 2015
Rosato & DiNunzio #3
Hardcover / e-Book
Does This Beach Make Me Look Fat?, July 2015
Hardcover / e-Book
Every Fifteen Minutes, April 2015
Trade Size / e-Book
Every Fifteen Minutes, April 2015
Hardcover / e-Book
Keep Quiet, March 2015
Paperback / e-Book
Betrayed, December 2014
Rosato & Associates #13
Hardcover / e-Book
Accused, November 2014
Rosato & DiNunzio #1
Hardcover / e-Book
Keep Quiet, April 2014
Hardcover / e-Book
Don't Go, April 2013
Hardcover / e-Book
No Rest For The Dead, July 2012
Paperback / e-Book
Come Home, April 2012
Hardcover / e-Book
Save Me, February 2012
Trade Size / e-Book (reprint)
No Rest For The Dead, April 2011
Hardcover
My Nest Isn't Empty, It Just Has More Closet Space, November 2010
Hardcover / e-Book
Think Twice, March 2010
Rosato & Associates #11
Hardcover / e-Book
Look Again, February 2010
Paperback (reprint)
Why My Third Husband Will Be A Dog, December 2009
Hardcover
Look Again, April 2009
Hardcover
Lady Killer, January 2009
Mass Market Paperback
Lady Killer, February 2008
Rosato & Associates #10
Hardcover / e-Book
Daddy's Girl, February 2008
Mass Market Paperback
Daddy's Girl, March 2007
Hardcover
Dirty Blonde, February 2007
Paperback (reprint)
Dirty Blonde, March 2006
Hardcover
Killer Smile, July 2005
Rosato & Associates #9
Mass Market Paperback / e-Book (reprint)
Devil's Corner, June 2005
Hardcover
The First Two Novels: Everywhere That Mary Went and Final Appeal, November 2004
Hardcover (reprint)
Dead Ringer, May 2004
Rosato & Associates #8
Paperback / e-Book (reprint)
Courting Trouble, May 2003
Rosato & Associates #7
Paperback / e-Book (reprint)
Naked Came the Phoenix, September 2002
Paperback
The Vendetta Defense, March 2002
Rosato & Associates #6
Paperback / e-Book (reprint)
Moment of Truth, February 2001
Rosato & Associates #5
Paperback / e-Book (reprint)
Mistaken Identity, January 2000
Rosato & Associates #4
Paperback / e-Book (reprint)
Rough Justice, September 1998
Rosato & Associates #3
Paperback / e-Book (reprint)
Legal Tender, September 1997
Rosato & Associates #2
Paperback / e-Book (reprint)
Running from the Law, November 1996
Paperback / e-Book (reprint)
Final Appeal, November 1994
Paperback / e-Book (reprint)
Everywhere That Mary Went, November 1993
Rosato & Associates #1
Paperback / e-Book