"Lawyer Works in the Fringes to Solve Murder in Taut Thriller"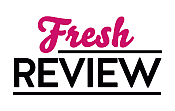 Reviewed by Min Jung
Posted November 21, 2014

The latest instalment of the Rosato and Associates series finds attorney Judy Carrier trying to navigate the hidden world of undocumented immigrants. Judy has been assessing her life since her best friend and colleague Mary was promoted from associate to partner at their law firm. She's also noticed that her relationship with her boyfriend Frank has been frustrating her more and more lately. In the midst of trying to figure out her personal and professional life, she gets startling news from her Aunt Barbara; her aunt has breast cancer.
When Judy goes to see her aunt, she meets Iris, a woman her aunt has recently befriended. Although Judy's mom (Barbara's sister) is against this friendship due to Iris' undocumented status, Barbara insists that the friendship is real and steadfast, further insisting that Iris be her primary caretaker after her mastectomy. Before Judy can make too much progress trying to keep peace within the family, the police arrive and announce that Iris has been in a fatal car accident.
Barbara is convinced that something is wrong. Iris shouldn't have been on that road, Iris never drove with her windows down, Iris seemed troubled before she left for work, and that's just the list Barbara can come up with off the top of her head. Judy agrees to help her aunt find answers, but this is more difficult than she anticipates. People who knew Iris best are reluctant to talk to outsiders, scared to expose themselves. Others are only all too eager to leverage information in hopes of using it against those who are undocumented. Potential witnesses disappear and scatter nearly as quickly as Judy can gather evidence and information, including stashes of money that Iris had hidden in Barbara's house.
While Judy gets closer to figuring out what had happened to Iris, she becomes increasingly dissatisfied with her role at the office and with her relationship with Frank. Further, she'd like to give Barbara some closure before the mastectomy. It's difficult to navigate office politics when she's suddenly a subordinate to her best friend. And she's finding it difficult to be romantically interested in a man who seems to need to parent more than be a partner to. Just as she's starting to figure out her life, though, she gets shocking news that changes everything.
As always, Judy is smart, funny, and verbally impulsive. She handles everything with aplomb, but she uses character traits that make you root for her rather than envy her skill at juggling everything. She undergoes a lot of personal change and introspection in this book, which examines a weighty topic, but the author navigates the topics with sprinkles of well-timed humour so the reader doesn't feel bogged down with all the seriousness in Judy's life and surrounding Iris' death.
BETRAYED is a welcomed instalment in the Rosato and Associates series, and it's a great look into Judy's life. I hope future books focus more on Judy, as she's a character readers want to get to know better.
Learn more about Betrayed
SUMMARY
Blockbuster author Lisa Scottoline returns to the Rosato & Associates law firm with Betrayed, and maverick lawyer Judy Carrier takes the lead in a case that's more personal than ever. Judy has always championed the underdog, so when Iris, the housekeeper and best friend of Judy's beloved Aunt Barb, is found dead of an apparent heart attack, Judy begins to suspect foul play. The circumstances of the death leave Judy with more questions than answers, and never before has murder struck so close to home.
In the meantime, Judy's own life roils with emotional and professional upheaval. She doesn't play well with her boss, Bennie Rosato, which jeopardizes her making partner at the firm. Not only that, her best friend Mary DiNunzio is planning a wedding, leaving Judy feeling left behind, as well as newly unhappy in her relationship with her live-in boyfriend Frank.
Judy sets her own drama aside and begins an investigation of Iris's murder, then discovers a shocking truth that confounds her expectations and leads her in a completely different direction. She finds herself plunged into a shadowy world of people who are so desperate that they cannot go to the police, and where others are so ruthless that they prey on vulnerability. Judy finds strength within herself to try to get justice for Iris and her aunt -- but it comes at a terrible price.
---
What do you think about this review?
Comments
No comments posted.

Registered users may leave comments.
Log in or register now!