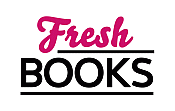 May Blossoms (books) for reading!
"Former Surf Champion Returns Home to Confront Her Ghosts"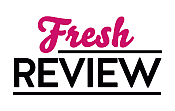 Reviewed by Min Jung
Posted February 22, 2015

Claire "Pepper" Patton began her career as a competitive surfer in Folly Beach, South Carolina, as a teenager. She dropped out of college and began working at a surf shop, In the Curl, when she wasn't riding the waves. Her boyfriend, Foster (the son of In the Curl's owner, Ivy), living in Folly Beach didn't hurt, either. Soon, Claire has a nice life in Folly Beach. She lives with her best friend Jill, who dated Shep, Foster's best friend. Everything was nice, tidy, and idyllic -- until Jill and Foster fell in love and broke Claire's and Shep's hearts.
Claire left Folly Beach nearly immediately, not even saying good-bye to Ivy, who had become a motherly figure to her over the years. Claire had a strained relationship with her own parents, so having a nurturing, maternal relationship in her life was something she gravitated toward, especially from the mother of who she assumed would become her husband. Even when Foster died in a tragic accident, Claire couldn't bring herself to return to Folly Beach, sending only a brief card in her stead. Claire now has her own life -- she's married with her a teenaged daughter, living in Colorado and teaching -- a far cry from the life she used to dream of having.
Now, though, ESPN has called and asked her to participate in a documentary about female surfers. Since Claire used to rule the waves, they want to include her. As reluctant as she is to return to Folly Beach, she sees this as an opportunity to introduce her daughter, Lizzie, to her former life, which she has never before discussed. Despite her misgivings about returning to face her past, Claire is soon back at Folly Beach.
When Claire tries to see Ivy, she runs into Shep, which turns into an invitation to supper with Jill (now Shep's wife) and Luke (Jill and Foster's son). Claire decides to go, mostly so she can introduce Lizzie to her former friends, but the evening is just as stiff and awkward as they all anticipate, especially when Claire discovers that Jill and Shep have talked Ivy into closing In the Curl. When Claire is finally able to see Ivy, her suspicions that Ivy doesn't want to close are confirmed and she springs into action to try to save the store, infuriating Jill and Shep. This leads to much conflict as they all discuss what is who's best interests.
IT COMES IN WAVES is a marvelous exploration of relationships of many types -- parent and child, romantic relationships, and friendships. I enjoyed the way that it explored relationships in various stages, as well -- in the beginning, when things are falling apart, and when people are attempting to come back together and figuring out if forgiveness is possible. I typically don't like books that move back and forth in time, but Ms. Marks handles this so well, it didn't bother me in this book. IT COMES IN WAVES is an effortlessly excellent tale of love in all forms.
SUMMARY
For competitive surfer Claire "Pepper" Patton, the waves of South Carolina's Folly Beach once held the promise of a loving future and a bright career—until her fiance, Foster, broke the news that he and Claire's best friend, Jill, were in love. Eighteen years later, now forty-two and a struggling single parent to a rebellious teenage daughter, Claire has put miles between that betrayal and that coast. But when ESPN invites her back to Folly Beach for a documentary on women in surfing, Claire decides it might be the chance she needs to regain control of her life and reacquaint herself with the unsinkable young woman she once was.
But not everything in Folly Beach is as Claire remembers it, most especially her ex-best friend, Jill, who is now widowed and raising her and Foster's teenage son. An unexpected reunion with Claire will uncover a guilt that Jill has worked hard to bury—and bring to the surface years of unspoken blame. When Claire crosses paths with a sexy pro-surfer who is as determined to get Claire back on a board as he is to get her in his bed, a chance for healing might not be far behind— or is it too late for two estranged friends to find forgiveness in the place that was once their coastal paradise, where life was spent barefoot and love was as dizzying as the perfect wave...
---
What do you think about this review?
Comments
No comments posted.

Registered users may leave comments.
Log in or register now!