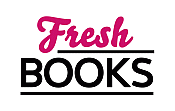 Your August adventures in reading
"Quilter Tries to Solve Double Murder during Ice Storm"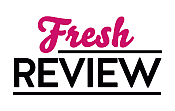 Reviewed by Min Jung
Posted December 11, 2013

Mystery Hobbies | Mystery Cozy
In Dappled Hills, North Carolina, there are competing groups of quilters. When Beatrice Coleman, an active member of the Village Quilters, finds out that Muriel Starnes has organised a meeting in her house to discuss the administration of a quilting scholarship but has not invited anyone from the Village Quilters, she decides to crash the meeting. However, instead of going by herself, she recruits her friend Meadow Downey to go along with her. Meadow, much more reticent than Beatrice, is reluctant to go where she hasn't been invited, but Beatrice insists, pleading the case that this is for the good of the craft.
However, upon arrival, Beatrice and Meadow discover that the quilting scholarship was a ploy that Muriel used to entice the invitees to her home. While she is starting a foundation to help ensure the longevity of the craft, Muriel first issues a blanket apology to those she has wronged at some point in her life, then asks those in attendance to state why their organisation would be the best to run the foundation. Before Muriel can make a decision the next day, though, she dies. Further, everyone is effective locked in the house with no power, due to an ice storm that has downed a tree blocking the driveway.
After taking a quick look at Muriel, Meadow's suspicions are aroused, and she declares that Muriel may have been murdered, despite the fact that it was known that Muriel was terminally ill with little time left to live. Meadow's reputation for solving prior crimes precedes her, and the group decides that she should be in charge of investigating until proper law enforcement can arrive. Meadow begins questioning the group to gather information, but the information she gathers seems to only generate more questions... especially when Muriel's attorney is the next victim. How many more deaths will there be before either the group is rescued or Meadow figures out who the murderer is?
This book was a great read, with a plot that full of twists and turns that kept it fresh, although it was not entirely unique. While Meadow is a great character with great skill, cunning, and intelligence, she is the antithesis of Beatrice who is grating on one's nerves. Beatrice is over-bearing and annoying, and it's difficult to tell why she and Meadow are friends. Toward the end of the book, Beatrice seemed much more calm and rational, which was nice but so out-of- character that I was waiting to see why she acting like that! Overall, I enjoy Meadow as a protagonist, but my dislike of Beatrice's sidekick character is so great that it took away from my enjoyment of book.
SUMMARY
As a quilter, retired folk art curator Beatrice Coleman likes to have all the seams stitched together—but her plans keep getting tangled up in unexpected ways…

Beatrice has never crashed a party but now her fellow quilt guild member, Meadow Downey, is driving them to a Victorian mansion in the mountains beyond Dappled Hills, North Carolina. Muriel Starnes, an elderly eccentric, has organized a meeting of quilters to pick someone to administer a quilting scholarship. The fact that the Village Quilters weren't invited isn't enough to keep Meadow from speaking her piece.

But once the quilters arrive at the mansion, it seems they may never leave. An ice storm sends an old tree crashing across the driveway, leaving them stranded for the night. And by the next morning, they are one fewer—for Muriel has been sent to meet her maker. With everyone in the house a suspect, it's up to Beatrice and the Village Quilters to figure out who has a guilty conscience before someone else gets tied up in knots.

Includes Quilting Tips!
---
What do you think about this review?
Comments
No comments posted.

Registered users may leave comments.
Log in or register now!