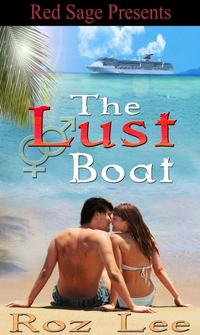 Purchase
Lothario #1
Red Sage
February 2011
On Sale: January 28, 2011
Featuring: Ryan Callahan; Candace
ISBN: 1603105956
EAN: 2940012279972
Kindle: B004NIFU2S
e-Book
Add to Wish List

When her fiancé called off the wedding and told her he'd had better sex with a blow up doll, Candace traded in her honeymoon cruise for a week on the Lothario, the most notorious ship to ever sail the high seas. Little does she know that Ryan, the sexy passenger who offered to be her escort as she samples all the ship has to offer, is really Ryan Callahan, the ship's playboy owner.
Ryan Callahan is single, rich, and considered quite the catch. Two years ago he and his business partner launched the Lothario, a floating den of iniquity where passengers can indulge their every sexual fantasy, but since the ship docked following its maiden cruise, Ryan has been so scarce he's earned the nickname, Monk, until sweet, naïve Candace coaxes him out of his tower, heats his blood, and steals his heart. But will she still want him when she finds out who he really is?
Lothario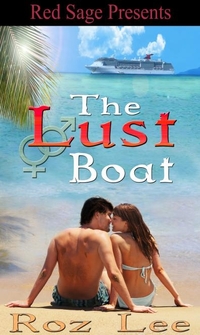 The Lust Boat
#1.0
Kindle | BN.com | | |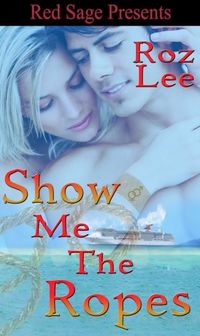 Show Me The Ropes
#2.0
Kindle | BN.com | | |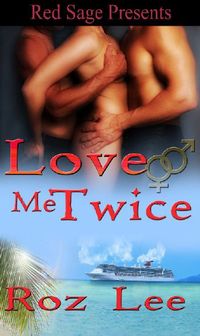 Love Me Twice
#3.0
Kindle | BN.com | | |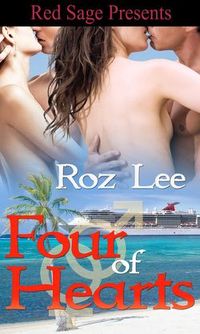 Four of Hearts
#4.0
Kindle | BN.com | | |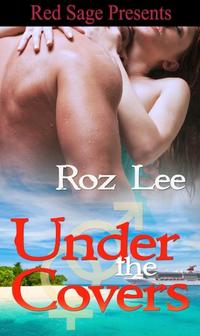 Under The Covers
#5.0
Kindle | BN.com | | |
Comments
7 comments posted.
Re: The Lust Boat

I remember many trips sleeping in the back of our family station wagon while en route from Los Angeles to Sherman, Texas to visit relatives. I'm not sure if it's because I was a kid, or it was the just times we lived in, those vacations seemed so stress-free.

Thanks for taking me down memory lane.
(Kathy Bennett 9:37am May 28, 2011)
I remember the good old days of going on vacation without all of the modern conveniences we have now. Where I live now, we still don't have it that easy. There are only 3 tv channels, and those are out of Canada. They're going digital at the end of August, so we'll have no tv at all!! High-speed internet stops one (long) block away from us, so I have to rely on dial-up which gets annoying at times, but at least it's something. I still can't drink the well water after 4 years. The only thing I can appreciate is the people and the wonderful scenery and wildlife that I feed every day. Being a Patriotic person, for me, every day is Memorial Day, and I make it a point to fly my flag in honor of our brave men and women who have fought and continue to fight for our freedom. I also keep them in my prayers. We live in the best Country in the world!!
(Peggy Roberson 9:42am May 28, 2011)
Great memories, Roz. I was one of 5 kids. That station wagon would be packed! We did a lot of road trips, plus I traveled with extended family. We always played a lot of games. 2 points for spotting a bird, 5 points for a cow. lol License plates. And the word games which I still play with my kids. 'I'm taking my suitcase on a trip and I have an anorak'. I've passed those things onto my kids, but will they pass them on to theirs? Or will the built in TV, laptop, ipod etc. overcome the fun of "togetherness"?
(Carly Carson 11:14am May 28, 2011)
Last year we took a cruise with the family, there was 14 of us, and like you, we enjoyed, no phones,internet, it was great, so great we plan a two week one this year. Would love to read your book, sounds great.
(Frances Namuth 11:41am May 28, 2011)
I am going with 4 of my sons and their families to the Outer Banks for a week this summer. First time we have attempted this. The boys have done weekend camping trips but this is for 7 days. Will let you know how it goes!!!!!
(Barbara Studer 1:53pm May 28, 2011)
No money for a vacation this year, house repairs among other things. I'll be doing lots of reading.
(Maria Munoz 3:12pm May 29, 2011)
Thanks for the great posting Roz. And thanks also to all of the men and woman who have served in onr military. Happy Memorial Day Everyone.
(Robin McKay 3:23pm May 29, 2011)
Registered users may leave comments.
Log in or register now!