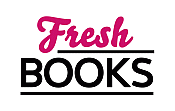 Sweet Reads in February
Roz Lee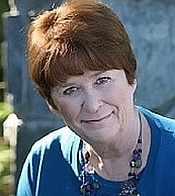 Blogging at Fresh Fiction
Roz Lee | Fix or Replace - The Relationship Dilemma
April 22, 2014
We live in a disposable society. Given the abundance of inexpensive products and rapidly changing technology, most people choose to toss out their underperforming items Read More...
Roz Lee | Looking for the Raisins ~ Free Download
November 20, 2013
While hunched over a bowl of cereal this morning, I came to a few conclusions about my favorite breakfast, and life in general. There are Read More...
Roz Lee | Fly Baby, Fly
March 10, 2012
We've all heard about it, if not experienced it for ourselves – the empty nest. It's that time in our life when we Read More...
Roz Lee | Magic Pixie Dust Moments
December 15, 2011
It's that time of year where we wish everyone Peace, but can't seem to find a minute of it for ourselves. The holidays Read More...
Roz Lee | Dance Like No One is Watching
August 18, 2011
I have two left feet. And no rhythm. What does that mean? For one, I can barely walk and chew gum at the same time Read More...
Roz Lee | Helloooo, Summer!
May 28, 2011
This weekend is the unofficial beginning of summer for most American families. The kids are out of school, the weather has finally reached play outside Read More...
Pseudonym: Dolores W. Maroney.

USA Today Best-Selling author Roz Lee has penned over a dozen erotic romances. The first, The Lust Boat, was born of an idea acquired while on a Caribbean cruise with her family and soon blossomed into a five book series published by Red Sage. Following her love of baseball, she turned her attention to sexy athletes in tight pants, writing the critically acclaimed Mustangs Baseball series. Roz has been married to her best friend, and high school sweetheart, for over three decades. Roz and her husband have two grown daughters (and a new Son-in-law) they couldn't be more proud of. Even though Roz has lived on both coasts, her heart lies in between, in Texas. A Texan by birth, she can trace her family back to the Republic of Texas. With roots that deep, she says, "You can't ever really leave." When Roz isn't writing, she's reading, or traipsing around the country on one adventure or another. No trip is too small, no tourist trap too cheesy, and no road unworthy of travel.
Log In to see more information about Roz Lee
Log in or register now!
Series
Lothario | Mustangs Baseball | Nightingale Vineyard
Books:
Breathless, August 2022
Nightingale Vineyard #1
Paperback / e-Book
Not Vanilla: Spanking, October 2015
e-Book
Suspended Game, July 2015
e-Book
Not Vanilla - Bondage, July 2015
e-Book
Pushing the Envelope, June 2015
e-Book
Not Vanilla: Voyeurism, May 2015
e-Book
A Spanking Good Christmas, November 2014
e-Book
Strike Out, October 2014
e-Book
Playing for Passion, September 2014
e-Book
Seduction: One Fortune at a Time, September 2014
e-Book
Heart of a Champion Boxed Set, May 2014
e-Book
Spring Training, April 2014
Mustang Baseball
e-Book
The Middlethorpe Chronicles, January 2014
e-Book
Seasoned Veteran - A Mustangs Baseball Holiday Novella, December 2013
Mustangs Baseball
e-Book
Seasoned Veteran, December 2013
A Mustangs Baseball Holiday Novella
e-Book
Mustangs Baseball Special Edition Boxed Set, November 2013
Mustangs Baseball
e-Book
Switch Hitter, October 2013
Mustangs Baseball #4
e-Book
Bases Loaded, July 2013
Mustangs Baseball #3
e-Book
Free Agent, May 2013
Mustangs Baseball
e-Book
Going Deep, October 2012
Mustangs Baseball #2
Paperback / e-Book
Sweet Carolina, May 2012
e-Book
Under The Covers, March 2012
Lothario #5
e-Book
Making It on Broadway, January 2012
e-Book
Inside Heat, January 2012
Mustangs Baseball #1
e-Book
Four of Hearts, November 2011
Lothario #4
e-Book
Love Me Twice, August 2011
Lothario #3
e-Book
Still Taking Chances, July 2011
e-Book
Show Me The Ropes, March 2011
Lothario #2
e-Book
The Lust Boat, February 2011
Lothario #1
e-Book