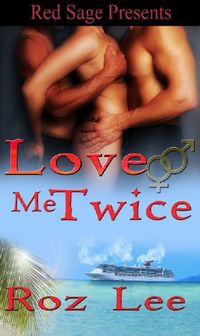 Purchase
Lothario #3
Red Sage
August 2011
On Sale: August 1, 2011
Featuring: Celeste; Sean Callahan; Drew
ISBN: 160310674X
EAN: 2940013025257
Kindle: B005RR1QJ0
e-Book
Add to Wish List

Sean Callahan came aboard the Lothario to do his brother Ryan a favor, and ended up the man in charge when both Ryan and Richard left the ship with the women they love. The last thing he needs is a complication, and Celeste is definitely a complication. Once upon a time Celeste had been part of his team as well as his lover, but after a disaster of a mission, and the realization that the other member of his team, Drew was in love with her too, she'd disappeared. Now she's back, and it's high time for her to choose. Some women have all the luck. Celeste just isn't one of them. All the luck she seems to have is the bad kind. How else can you explain ending up on a ship with the two men she's tried to forget for the last five years? Even worse, not a thing has changed. She still loves them both. Leaving them behind only postponed the decision she knows she has to make, and they aren't helping any. In fact, they're both doing everything they can to convince her to choose them. But, Celeste isn't choosing anyone until she understands how their ménage a trios turned into a ménage gone wrong.
Lothario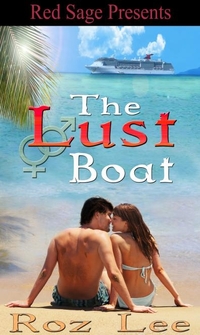 The Lust Boat
#1.0
Kindle | BN.com | | |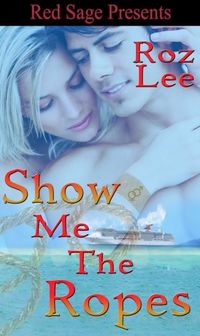 Show Me The Ropes
#2.0
Kindle | BN.com | | |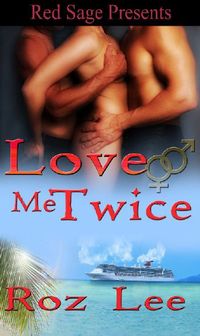 Love Me Twice
#3.0
Kindle | BN.com | | |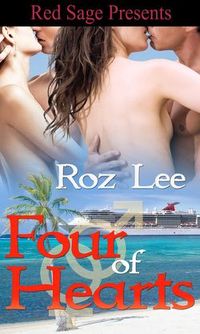 Four of Hearts
#4.0
Kindle | BN.com | | |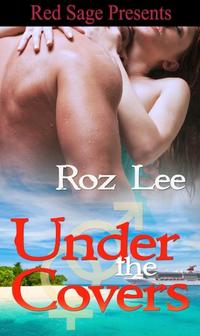 Under The Covers
#5.0
Kindle | BN.com | | |
Comments
36 comments posted.
Re: Love Me Twice

I've definitely got 2 left feet! Your book sounds awesome and I would love to read it!
(Edwina Cowgill 12:55pm August 18, 2011)
Love the exerpt. Very steamy scene. Looking forward to reading your book.
(Pam Howell 8:06am August 18, 2011)
Definately uncoordinated...Love the book cover!
(Dawn Staniszeski 8:49am August 18, 2011)
I couldn't hit water if fell off a boat but I love to watch other people
dance and pretend!
(Jenn Hart 9:06am August 18, 2011)
I dance well in my head but not in real life. Love the excerpt!
(Beth Elder 10:34am August 18, 2011)
I have no rhythm. None. But I love it when others do it :)
Loved the excerpt!
(Karyn Good 11:22am August 18, 2011)
I'm the same... no rhythm or coordination! Thanks for the excerpt and giveaway!
(Erin Fender 11:35am August 18, 2011)
I am lucky to have rhythm, but everyday walking..watch out. I fall going
UP the stairs. People look for my "Lucy" moment of the day. I love to
disappoint them and if I think wow a day without banging myself up of
tripping, there goes my legs. But start the music, my body knows, and
teach a few steps that last a lifetime (rhumba, sumba, even foxtrot) I
become graceful.
(Carla Carlson 12:16pm August 18, 2011)
Sadly I do not I can dance... would love to be able to, but I never look graceful... Thanks for the chance to win!
(Colleen Conklin 1:00pm August 18, 2011)
I love music but I can't get that message down to my feet.
Blessings,
Marjorie
(Marjorie Carmony 1:21pm August 18, 2011)
Oh, yes! I have rhythym, beat, count. I can dance. I can sing. I am music!
(Kelli Jo Calvert 1:22pm August 18, 2011)
Your not alone, I can't dance either and never could. Your book sounds fantastic and I would love to read it.
(Gail Hurt 1:51pm August 18, 2011)
i can sway my hips...but i am tone deaf so it may not be on beat....i love how she negotiates too..thanks for the contest
(Chele Blades 2:09pm August 18, 2011)
Nope, I can't dance either. Love the steamy excerpt!
(Jane Limback 2:44pm August 18, 2011)
I do love to dance, especially ballroom dancing! The foxtrot is my favorite! I'm adding this to my wish list!
(Tracey Dent 3:04pm August 18, 2011)
I love the music and hear the beat---but I simply can't get my body to do what I want it to do--so no dancing for me.
(Sue Farrell 3:11pm August 18, 2011)
I can dance! I made sure my boys took dance class too. My mom taught us to Twist, Cha Cha, Charleston, Pony, Jerk, Swim & the Locomotion, swim and then in the 70's when we were going to dances it was easier to Hustle, Slide......
(Marcelle Cole 3:29pm August 18, 2011)
Took ballet for 4 or 5 years, still can't dance... well maybe like Elaine on Seinfield!
(Cate Sparks 3:36pm August 18, 2011)
When I was younger, I loved to dance, now my arthritis keeps me from doing a lot of things.
(Wilma Frana 4:01pm August 18, 2011)
Hi Roz and welcome! I am not a good dancer, which is a good thing, since my DH isn't either. Love your blurb about LOVE ME TWICE. Congrats on it's release. I definitely want to read it! Thanks for the giveaway!
(Cathy Phillips 4:17pm August 18, 2011)
I'm a reader, not a dancer. Oh, I've tried to dance, but with 2 left feet it is just not possible. I will stick to reading and fantasizing that I am gracefully dancing.
(Jody Hollenbeck 4:22pm August 18, 2011)
I can dance,but not great. Now my husband loves to clown around on the dance floor,so I stay away from him . Good luck with the book
(Deb Pelletier 4:25pm August 18, 2011)
I'm quite uncoordinated. I can't dance. I have no rhythm. I have taken music classes and I have no beat.
(Kai Wong 5:33pm August 18, 2011)
My dancing skill is as bad as Carlton's fom Fresh Prince of Bel Airs. I can not sing if my life depended on it. What I am good at is imagination. I love reading to expand my own little world.
(Cindy Olp 5:45pm August 18, 2011)
Actually, I am still a good dancer, would love to read your book. On Goodreads I've found myself new authors!!!!!!! Love it!!!
(Joanne Bozik 6:34pm August 18, 2011)
I love to dance,but like to more often. Thanks for giving me a
chance to win your book. Sounds great!
(Linda Hall 6:43pm August 18, 2011)
REALLY HOT!.....just like the weather in Austin, Texas....where I'm entering this contest. This incendiary tome should be sent to the most appreciative (aka sizzling) clime!
(Carla Schuller 8:34pm August 18, 2011)
I am quite uncoordinated can't dance, can't sing, have no sense of rhythm! But reading I can do! lol
Sounds like a great story, really hot. Can't wait to read it!
(Deborah Rudd 8:49pm August 18, 2011)
I have to say that I'm one of the lucky ones born with rhythm. If I didn't have it, I never would have been able to play the cello from Junior High through High School, and make it to First Chair in the Orchestra. You have to be able to keep tempo with the music, so I was fortunate. I also love to dance, but married a non-dancer, so at weddings, I take what I can get for a partner most of the time. Since I'm getting older, and have to be a bit more reserved, I can't get up there with my Nieces and make a total fool of myself. My health also prevents me from dancing the way I'd like to, but when my medication kicks in properly, you might see me there with my older Sister for a fast one. :) I have to say that your tango passage was really hot!!!! I can't wait to read the book!! The cover was really hot looking as well!! Someone did a great job on it!!
(Peggy Roberson 9:54pm August 18, 2011)
I dance well in my dreams... not so much in real life. :)
(May Pau 10:31pm August 18, 2011)
I have been luck to be able to dance fairly well all my life. Although I was dancing once and my sister in law commented that I was missing my pole! I was so shocked I just stood with my mouth hanging open.
My husband said he would consider it a compliment. I'm not so sure.
lol
(Patti Paonessa 10:47pm August 18, 2011)
I have no rhythm no matter how much I want to be able to dance. I'd love to win this book. Please enter me. Thanks.
(Lisa Kendall 10:52pm August 18, 2011)
I can get away with dancing free-style but not so much for ballroom or anything synchronized, not that I let that stop me though! If it has a beat I'll dance to it.
Good luck and happy writing!
(Tracie Travis 10:54pm August 18, 2011)
I've got the rhythm, but I never get to dance. Too busy playing while everyone else dances! That's what I get for being a professional musician, I guess.

Later,

Lynn
(Lynn Rettig 1:56pm August 19, 2011)
I can move with the beat and choreographed a dance for a grade in gym at school. Taking ballroom dance lessons helped, too and so did Modern Dance in college.
(Alyson Widen 7:22pm August 19, 2011)
I wasn't born with it but learned it at 30. I started taking dance lessons after flunking out of an exercise class I couldn't keep up with. I learned there was no hopping going on, it was all learned like walking, when you were done with one foot they teach you what to do with the other. They teach you what to do with your body and booty and arms and hands....I even ended for 2 1/2 years running a Swing and partner Hustle dance group/club which meant monthly to dance. I had to stop for my first back surgery at 35. I would take lessons and dance in betweeen surgery's but I've gone through eight surgery's to my neck and back and don't know aftetr this last one if I'll ever be able to dance again. I know I won't be able to compete on an amateur basis again, I had a state title in Swing for one year and partner Hustle and have various other titles a second in Cha Cha at another competition.... I love dance more than anything, anyone can learn to dance even if you can't hear the beat in music. I dance with such a fellow for over a year and often counted for him as he danced to keep him on time. It took him about 2 years but he eventually learned where the beat in music was!
Anyone can learn to dance with the right instructor!\
It's very hard to learn from a video as things are reversed.
Don't be too hard on yourself, Zumba moves too fast you have to learn slower!
(Brenda Rupp 7:35pm August 28, 2011)
Registered users may leave comments.
Log in or register now!