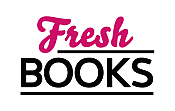 October ushers in great books with holiday themes!
Allison Brennan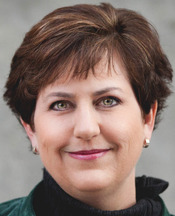 Blogging at Fresh Fiction
Allison Brennan | Where do you get your ideas?
June 2, 2008
That's the single most common question I receive when I speak to reading groups. The thing is, it's not an easy question to Read More...
New York Times and USA Today bestselling author Allison Brennan believes life is too short to be bored, so she had five children and writes three books a year. Reviewers have called her "a master of suspense" and RT Book Reviews said her books are "mesmerizing" and "complex." She's been nominated for multiple awards, including the Thriller, RWA's Best Romantic Suspense (five times), and twice won the Daphne du Maurier award.
Allison is currently writing the Lucy Kincaid series (COLD AS ICE out now), the Quinn & Costa thriller series (TELL NO LIES coming 3.30.21), and is launching a new series late this fall with THE SORORITY MURDER (11.30.21), introducing former US Marshal Regan Merritt investigating a cold case with a true crime podcaster. Allison lives in Arizona with her husband, her youngest children, and assorted pets. For more information check out her website.
Interviews for Allison Brennan
Interveiw with Allison Brennan
October 15, 2008
Log In to see more information about Allison Brennan
Log in or register now!
Series
Lucy Kincaid | Moreno & Hart | Max Revere
Books:
Tell No Lies, April 2021
A Quinn & Costa Thriller, 2
Hardcover / e-Book
The Third to Die, January 2021
A Quinn & Costa Thriller #1
Mass Market Paperback / e-Book (reprint)
Cold as Ice, October 2020
Paperback / e-Book
Cut and Run, April 2020
Lucy Kincaid #16
Mass Market Paperback / e-Book / audiobook
The Third to Die, February 2020
Hardcover / e-Book
Abandoned, October 2019
Max Revere #5
Mass Market Paperback / e-Book (reprint)
Nothing to Hide, May 2019
Lucy Kincaid #15
Mass Market Paperback / e-Book
Too Far Gone, November 2018
Lucy Kincaid
Mass Market Paperback / e-Book
Abandoned, August 2018
Max Revere #5
Hardcover / e-Book
Breaking Point, February 2018
Lucy Kincaid #13
Mass Market Paperback / e-Book
Betrayed, October 2017
Paperback / e-Book
Shattered, September 2017
Max Revere #4
Hardcover / e-Book
Make Them Pay, March 2017
Mass Market Paperback
Poisonous, April 2016
Max Revere #3
Hardcover / e-Book
Frosted, December 2015
Moreno & Hart #3
e-Book
Best Laid Plans, August 2015
Lucy Kincaid #9
Paperback / e-Book
Dead Heat, June 2015
Lucy Kincaid #8
Mass Market Paperback / e-Book
Sweet Dreams Boxed Set, May 2015
e-Book
Compulsion, April 2015
Max Revere #2
Hardcover / e-Book
Premiere, February 2015
Romance Writers of America? Presents #1
e-Book
Hit and Run, August 2014
Moreno & Hart #2
e-Book
Notorious, April 2014
Max Revere #1
Hardcover / e-Book
Maximum Exposure, February 2014
Max Revere novella
e-Book
Cold Snap, November 2013
Lucy Kincaid #7
Paperback / e-Book
Crash and Burn, September 2013
Moreno & Hart #1
e-Book
Stolen, June 2013
Lucy Kincaid #6
Paperback / e-Book
Stalked, November 2012
Lucy Kincaid #5
Paperback / e-Book
Killing Justice, August 2012
e-Book
Murder in the River City, August 2012
e-Book
Silenced, May 2012
Lucy Kincaid #4
Mass Market Paperback / e-Book
Guns and Roses, February 2012
e-Book
If I Should Die, December 2011
Lucy Kincaid #3
Paperback / e-Book
Entangled, a Paranormal Anthology, September 2011
e-Book
Kiss Me, Kill Me, March 2011
Lucy Kincaid #2
Mass Market Paperback / e-Book
Love Is Murder, February 2011
Lucy Kincaid
e-Book
Love Me to Death, January 2011
Lucy Kincaid #1
Mass Market Paperback / e-Book
Carnal Sin, July 2010
Seven Deadly Sins #2
Mass Market Paperback
Original Sin, February 2010
Seven Deadly Sins #1
Mass Market Paperback
Cutting Edge, August 2009
Mass Market Paperback
Fatal Secrets, May 2009
Mass Market Paperback
Sudden Death, April 2009
Sacramento FBI #1
Mass Market Paperback
Playing Dead, October 2008
Prison Break #3
Paperback
Tempting Evil, May 2008
Prison Break #2
Paperback
Killing Fear, February 2008
Prison Break #1
Mass Market Paperback
What You Can't See, January 2008
Mass Market Paperback
Fear No Evil, April 2007
Evil #3
Paperback
See No Evil, March 2007
Evil #2
Paperback
Speak No Evil, February 2007
Evil #1
Paperback
The Kill, March 2006
Paperback
The Hunt, February 2006
Paperback
The Prey, January 2006
Paperback

Videos