How much research goes into one of your books?
A: It really depends on the book. If I'm not familiar with the area, I'll do a lot of location research, but I try to write books in places where I've been or where I know someone. For crime details, I have a lot of people I can call upon for help, or I can post a question in the Crime Scene Writers group. I've also done a lot of research over the years that's become my own knowledge base — I've gone through the FBI Citizen's Academy, gone on ride-alongs with local police, toured the morgue and viewed an autopsy, visited Quantico, and participated in training drills with SWAT teams. All that informs my books.
For THE SORORITY MURDER, which came out at the end of 2021, I reached out to the head of the Criminal Justice department at Northern Arizona University as well as someone from the campus police department because I had very specific questions. But most of the forensic and psychology details I researched in books I own. For THE WRONG VICTIM, I reached out to a former ATF agent for information about bombs to make sure my set-up was plausible.
Your book THE WRONG VICTIM involves an act of mass terrorism. What made you choose this element for this book? How is this different from writing a book about a serial killer or a more one-on-one killer?
A: While on the surface, the bombing looks like it could be an act of mass terrorism, the core story is about my team of FBI agents trying to determine the target and thus, the motive. But I really liked the idea that there was a large, violent act that my team had to pick apart to solve. They had a lot of potential motives and suspects, but no hard evidence. I liked that they had to really dig into the lives of the victims in order to figure out who the target might be and if the killer plans another attack. Plus, I wanted to write a book set in the San Juan Islands, which is a boating community. So blowing up a charter boat felt natural!
I don't think there's anything specifically different about writing this type of story. At the core, there is a crime to solve.
Similarly, rather than one sleuth or detective, you have a team hunting down the baddies. How is that different than writing a novel with one lead detective?
A: There are pros and cons to writing a team vs writing a lone investigator, but I really love the team approach. You have a group of smart, experienced cops who need to find a way to work together to solve a major crime. I can have each person with a different expertise, each person with different strengths and weaknesses — both professionally and personally. Catherine is my forensic psychiatrist, Matt is the team leader, Ryder is a logistics expert, Jim a forensic expert, Michael knows explosives and Kara knows people and understands crime from a completely different perspective than the rest of the team. They work well together — even when they don't always get along.
I can explore these different people and bring them in as needed, which is helpful. At the same time, sometimes a solo investigator, like Lucy Kincaid or my old Maxine Revere series, is more intimate — the reader (and me, the writer!) spends more time in their head.
Do you include the perspective of the unknown killer in this book? Have you ever employed that technique in your books?
A: In THE WRONG VICTIM I deliberately decided not to incorporate the unknown killer's POV. In that way, it was more a who-done-it. But in both the first and second books of this series, I did include the killer's POV. It fit for those stories. For me, it's really a matter of: does this POV make the book better? Stronger? More interesting? More suspenseful? If it doesn't, I leave it out. I consider these questions with all POVs in a story. I use the killer's POV in probably 2/3rd of my books.
Your book THE SORORITY MURDER involves revisiting an unsolved murder. I love books about cold cases, or cases in which the past comes back to haunt the present. What inspired you to write this story?
A: I love cold cases too! I have been a huge fan of true crime and cold case murders for years — decades, really, since I read IN COLD BLOOD by Truman Capote when I was 13. For THE SORORITY MURDER, I had the concept of a crime podcast as the backdrop — a college senior wants to solve the cold case murder of a fellow student from three years prior. He has other reasons for doing this and enlists the help of a former US Marshal to help him with some of the forensic and crime details for his show. They end up working together to solve the crime. One of the reasons I loved the story was that it explored how unsolved murders impact everyone — the police who investigate, family, people who knew the victim, and the community at large.
A few authors I've interviewed in the past have told me that the kind of book they write is not the kind of book they like reading. What do you like to read? Favorite books? Authors?
A: I pretty much only read in my genre. I love thrillers and mysteries and romantic suspense. I also read a lot of non-fiction, mostly for research, but also memoirs and humorous books. Occasionally, I'll read a cozy mystery or light science fiction or a romance or a classic I never read before. My favorite authors are J.D. Robb and Lisa Gardner — I'll read anything they write. I also love Robert Crais, Catherine Coulter, J.T. Ellison, and Matt Coyle, who is a new favorite after I "discovered" his series two years ago. I recently read Kristen Bird's THE NIGHT SHE WENT MISSING, a debut novel that I enjoyed, and RUN FOR COVER by Michael Ledwidge. You can't go wrong with either of those books — one is more a slow burn psychological suspense with complex characters, and the other a fast-paced thriller you literally can't put down. Both great reads.
If you could only recommend one of your books to readers, other than your newest book, which would you pick? And why?
A: Such a hard question! How to pick? I would probably have to say THE THIRD TO DIE, which came out in early 2020 and is the first book in my current series. I had the idea for years before I wrote it, and the book flowed out of me by the time I sat down and started the first chapter. I loved creating brand new characters and a new world. Or … THE LOST GIRLS, the 11th book in the Lucy Kincaid series. Yes, right in the middle. It was probably the most emotional book I've written and tugged at all my heartstrings as well as being a race-against-time story. Or maybe POISONOUS, the 3rd book in my Maxine Revere series. The secondary characters — a pair of step-brothers — were, I think, the best teenagers I've written. I felt for them and the situation they found themselves in. They stuck with me for a long time after I finished writing the book.
What are you currently working on?
A: I recently turned in a book DON'T OPEN THE DOOR that comes out at the end of the year, the second in the Regan Merritt series after THE SORORITY MURDER, though both books standalone (Regan is the only continuing character.) I'm now writing the fifth Quinn & Costa book while awaiting revisions on the fourth Quinn & Costa book that comes out next year. Neither of those books has a title yet!
A Quinn & Costa Thriller #3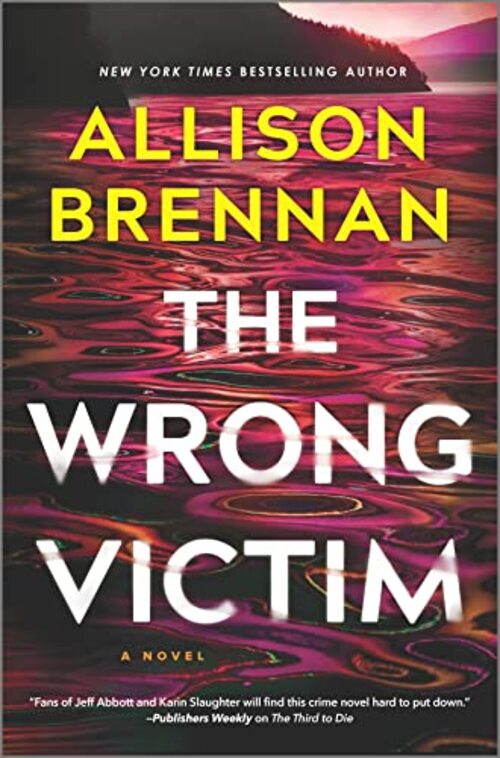 A bomb explodes on a sunset charter cruise out of Friday Harbor at the height of tourist season and kills everyone on board. Now this fishing and boating community is in shock and asking who would commit such a heinous crime—the largest act of mass murder in the history of the San Juan Islands.

Forensic profilers know there are two types of domestic terrorists: those who use violence to instill fear for political purposes but stop at murder because it detracts from the cause, and those who crave attention and are willing to maim and murder for their own agenda.

Accused of putting profits before people after leaking fuel that caused a massive fish kill, the West End Charter company may itself have been the target. But as special agent Matt Costa, detective Kara Quinn and the rest of the FBI team begin their investigation, they discover that plenty of people might have wanted someone dead on that yacht. Now they must track down who is responsible and stop them before they strike again.
Thriller Terrorism [MIRA, On Sale: April 26, 2022, Hardcover / e-Book, ISBN: 9780778312307 / eISBN: 9780369717795]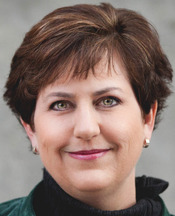 New York Times and USA Today bestselling author Allison Brennan believes life is too short to be bored, so she had five children and writes three books a year. Reviewers have called her "a master of suspense" and RT Book Reviews said her books are "mesmerizing" and "complex." She's been nominated for multiple awards, including the Thriller, RWA's Best Romantic Suspense (five times), and twice won the Daphne du Maurier award.
Allison is currently writing the Lucy Kincaid series (COLD AS ICE out now), the Quinn & Costa thriller series (TELL NO LIES coming 3.30.21), and is launching a new series late this fall with THE SORORITY MURDER (11.30.21), introducing former US Marshal Regan Merritt investigating a cold case with a true crime podcaster. Allison lives in Arizona with her husband, her youngest children, and assorted pets. For more information check out her website.
No comments posted.