"Emotionally rich and ridiculously sexy...an excellent addition to the series."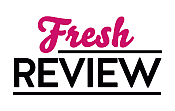 Reviewed by Maria Munoz
Posted July 13, 2013

Fans of Joey W. Hill's Knights of the Boardroom series have wondered about super-efficient admin Janet Albright and sexy limo driver Maxwell Ackerman. In WILLING SACRIFICE, we're treated not only to their backstory but to their discovery of each other as more than co-workers. Ms. Hill maintains the BDSM thread of the series but in this case the roles are reversed as Max learns the pleasure he gains from being Janet's submissive. The distinction between sub and Dom isn't as strong as it is in the earlier books but it's clear that Janet is in-charge in the bedroom.
Janet and Max have worked together for years, both loyal to the man and the company that transformed their lives. When they find themselves working together to save the life of their boss's wife and unborn child their awareness of each other deepens. The attraction between them is strong but ex-Navy SEAL Max has never thought of himself as a submissive, and he's well aware of Janet's sexual preferences. An evening at the club watching her with a sub sparks an unexpected desire that they are both more than willing to explore.
WILLING SACRIFICE is an excellent addition to the Knights of the Boardroom series. The men and woman from the earlier books weave in and out of the story in a way that feels natural. Janet and Max are fascinating characters with dark and complex backstories. The dark and twisted circumstances in Janet's past are slowly revealed and have a profound influence on her relationship with Max. How she makes her way past these issues is an integral part of the story. Max is dealing with redefining himself as he comes to accept that he enjoys being Janet's sub all while dealing with the experiences and family born out of his time in the military. The journey that Janet and Max must take to find their way to each other is emotionally rich and ridiculously sexy.
SUMMARY
Part of the Knights of the Board Room series.
Janet prefers her men submissive, her relationships confined to a club environment. Which is why her attraction to former Navy SEAL Max doesn't make a lot of sense. There isn't a submissive bone in his honed, muscular body, suggesting that her interest in him is best indulged as a private fantasy. After a crisis situation reveals a different side of them both, the attraction becomes mutual, explosive and undeniable. They take the plunge, willing to see if the give-and-take of their unexpected relationship can satisfy their deepest desires. Unfortunately, ghosts from their past might take the reins from them both, destroying the balance of power before their love can find a way to tip the scales.
A Romantica® BDSM erotic romance from Ellora's Cave
---
What do you think about this review?
Comments
No comments posted.

Registered users may leave comments.
Log in or register now!