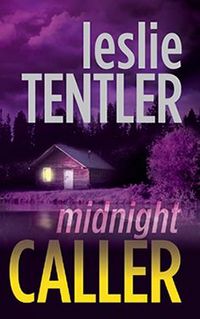 Purchase
MIRA
February 2011
On Sale: February 1, 2011
Featuring: Trevor Rivette; Rain Sommers
400 pages
ISBN: 0778329348
EAN: 9780778329343
Kindle: B004JF6862
Mass Market Paperback / e-Book
Add to Wish List

Romance Suspense | Thriller Serial Killer
Late-night radio show psychologist Rain Sommers is used to the crazies who call in to rage from the back alleys of the French Quarter and the shadows of the bayou. But one caller's chilling obsession with her and her long-ago murdered mother - an iconic singer beloved among the city's Goth community - has even the jaded Rain running scared as a sadistic serial killer known as the Vampire prowls New Orleans.
FBI agent Trevor Rivette is convinced her midnight caller and the killer are one and the same. As it becomes disturbingly clear that the Vampire has a sick bloodlust only Rain can satisfy, she allows Trevor to get closer and closer. But he soon discovers that his secretive past and troubled present are intertwined - and that he may die trying to keep Rain's fate out of a madman's control.
Comments
15 comments posted.
Re: Midnight Caller

this book sounds right up my alley,i must tell you i haven't read anything by you (yet) but would love to start with this booh. thank you
(Natalie Kozaczka 10:01am February 5, 2011)
I'm really intrigued by the plot of your book. I agree that the hero/heroine need to contrast to make it interesting, as long as the attraction makes sense (however illogical that sense may be sometimes).
(Maria Munoz 10:12am February 5, 2011)
I agree that contrast makes characters that have to work together or have a romantic relationship interesting. The catch is that the contrast has to be something resolvable so that they can put it aside to deal with each other. Sounds like you have a good one for this book.
(Carol Drummond 11:19am February 5, 2011)
romantic suspense books are a good read at any time, a mix of romance and suspense that keeps you entertained.
(Diane Sadler 11:31am February 5, 2011)
Congrats on your debut release, Leslie.
(Jane Cheung 1:55pm February 5, 2011)
Congratulations on your new release Leslie!
(Brenda Rupp 2:16pm February 5, 2011)
love the concept of attraction of opposites, they compliment each other - great concept!
(Diane Sallans 4:05pm February 5, 2011)
I love romantic suspense. I have a copy of your first book on
the way to me now. Is this a series or standalone?
(Lisa Richards 4:28pm February 5, 2011)
No matter how opposite, it is the'something in common' that I find compelling.
(Mary Preston 6:13pm February 5, 2011)
Hi everyone, thanks for coming by! (Lisa, it is part of what is called the "Chasing
Evil" trilogy. The stories are standalone but each feature a different FBI agent
working for the Violent Crimes Unit.)
(Leslie Tentler 8:36pm February 5, 2011)
I like the way you explained the characters for your book. That put it on my TBR list for sure!! I'm a firm believer in how opposites attract, or yin and yang, as you put it. My Husband and I are like that in many ways, and I suppose that's what drew us to each other, but there were several other reasons as well. Anyway, your book does sound like it's going to be a real page-turner, and I can't wait to read it. Congratulations and thank you for a refreshing blog post!
(Peggy Roberson 9:32pm February 5, 2011)
Strong characters make for excellent plot support. Sounds like an exceptionally good read; I'll look for it!!
(Susan Driskill 10:12pm February 5, 2011)
Thanks everyone for the great comments!
(Leslie Tentler 11:49pm February 5, 2011)
Sounds like a great read. Well done!!
(Mary Preston 3:47pm February 6, 2011)
Like the positioning of opposites, because when everything's the same it's too vanilla and predictable. With this combo of opposites, compliments might happen and so might battles with the inevitable making up possibly in creative ways.
(Alyson Widen 10:38pm February 13, 2011)
Registered users may leave comments.
Log in or register now!