Story Garden | What do women want?

March 7, 2012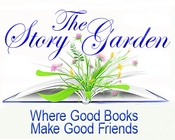 Freud famously asked the question: "What do women want?" and apparently, men are still scratching their heads as they try to figure out an answer. A writer friend of mine once said, "If men really want to know what women want, they should read some romance novels."
Five women's fiction and romance writers—Justine Davis, Eve Gaddy, Teresa Hill, Vicki Hinze and Judith Arnold—shared our thoughts about what makes our heroines heroic and why women want to read about them.
What distinguishes the heroines of romance novels and women's fiction from the heroines in other fiction genres?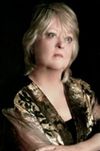 Vicki: In romance novels, the heroines face conflicts on multiple levels—physical, emotional and spiritual--and they tend to have the same types of complex conflicts average women do. Heroines share similar concerns, vulnerabilities, fears and doubts, and they address their challenges in ways women can see themselves addressing them. For them, the conflicts are rarely about just them, rarely impact just them, and rarely come at no personal cost.
Judith: Women's fiction and romance heroines aren't some idealized version of Woman, or some male fantasy. They don't have to be gorgeous, brilliant and sexually voracious. Nor are they passive, waiting for a hero to rescue them and solve their problems. They're real women facing real problems. Most important, their thoughts and acts matter to the people around them.
Eve: Sometimes the women in other genres seem much too passive to me. And sometimes they are stereotyped in ways I don't enjoy reading about. I like that romance heroines are more often strong women who, as Judith says, aren't waiting around to be rescued. This doesn't mean they don't have real problems, or that they are perfect. But they rarely sit by passively.

Teresa: I think there's a basic niceness to most romance heroines. They may have problems and be stressed and challenged in all sorts of ways, but the bottom line is they're women we'd like to know and have as friends. But at the same time, they may be better versions of ourselves or the women we'd like to be. A bit stronger, tougher, more courageous, and they try hard to do the right thing. They're like glue. They hold the people around them together.
Justine: What I like about romance heroines is that they already have a life. It isn't perfect, maybe they've made mistakes, whether they are struggling or successful, they are living their life. Doing what they have to do. But what's most important to me is that, even if they are down-trodden or hurting at the start, they will triumph in the end, which is what gives the romance genre staying power. Put more simply, in romance, the woman wins.
What do the heroines of our books want? How do they get what they want? Do they go after their goals differently from the way heroes go after their goals?
Vicki: What the heroines want varies story to story, but most want to be respected and loved and to be able to trust the one(s) they love. They want to be with a loved one not because they are incapable of standing alone but because they choose to be with that loved one. How they get what they want varies with personality, history and situation. With Beth, the heroine in NOT THIS TIME, she's brilliant, she's financially well off, but her heart is wickedly battered from a faithless fiancé that publicly humiliated her and made her feel unworthy of being loved. Women do NOT want that. But Beth, a true heroine, does not allow her past experiences to define her life or her future. She suffers torn loyalties as well as the betrayal, but she doesn't diminish those things. She acknowledges them and that she could be hurt again. It takes courage to want something badly enough to go for it coming at it from such a battered place--with your eyes wide open.

Judith: I definitely think they want respect. In GOODBYE TO ALL THAT, Ruth has felt invisible for most of her life while she's taken care of her husband and children. Finally, at the age of sixty-four, she walks out. Her action affects everyone in her family but especially the women--two daughters, a daughter-in-law and her twelve-year-old granddaughter, all of whom are shocked and ultimately amazed that she has the courage to want something badly enough to go for it. She inspires the other women to find that courage in themselves--to figure out what they want and then go after it.
Eve: I think Piper, the heroine of MIDNIGHT REMEDY, is a lot like Vicki's heroine in that she's had her trust badly abused. She isn't looking for a man, she's looking to raise her son in a happy, healthy atmosphere and isn't really interested in having a man complicate her life. I think deep down she does want the conventional family, but she's not at all sure that's a possibility for her.
Teresa: Our heroines want all sorts of things. Things as varied as real women want. My heroines usually have a deep need to feel safe, to have someone they can count on when things get tough. Or someone who understands and accepts them exactly as who they are. How do they go after their heroes? Usually by finding those men terribly sexy, but warning themselves not to depend on those men or get hurt by them.

Justine: I have never read many romances, outside of historicals/Regencies where it is sometimes a given, where the only thing the woman wanted was to find a man. Maybe it's just that I avoid them, because I'm sure they're out there. For most of my heroines, that's the last thing on their minds. They have their own goals, and if they haven't figured out how to achieve them yet, they're working on it. And none of them expect anyone—especially the hero—to do it for them. Since I'm at the moment doing mainly romantic suspense, it's often a case of having a common goal—survival—and male and female being able to combine different talents and skills to do just that, survive. Neither one might triumph alone, but together they're unstoppable.
Some psychologists claim that for men, success is expressed through autonomy and independence, while for women, success is expressed through connection with others. Do you see this tendency in your heroines?
Vicki: In a sense, yes, though my heroines prize independence and autonomy. As I said above, they're capable of standing alone but choose to connect with others. Sometimes it works, sometimes they're hurt, but they're always wiser for the effort and rarely sorry for the attempt.
Judith: I think all my books are in some way about the connections women make with others. Relationships are the center of their lives.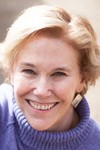 Eve: I'm not sure I think that's true. I think relationships are important to women. Certainly the relationship with her young son is at the center of Piper's life, but I think she wants to succeed in her business in order to take care of her son. I don't see expressing success through autonomy and independence as solely a man's desire. I think women want that too.
Teresa: I know in my own husband, I realized at one point that although we never made that marriage deal of "You go to work and support the family, and I'll stay home and take care of everyone," that he felt a deep and abiding need to provide financially for the family. Like that was a man's job. I'm not saying he's old-fashioned, just that somewhere along the line, that's the message he got about being a man. And although I never expected to want the life of a stay-at-home mom, as soon as I had our first child, that's exactly what I wanted and soon got. So I guess the life we've lived together certainly follows the psychologists' theories. But one of the things I love about him most is that he's always accepted me as an equal, and we are a team, equal partners in this relationship. I think all heroines want that—to be equal partners, respected, cherished, loved.
Justine: I come at this from a rather unique viewpoint, having had my first career in law enforcement, where I was able to observe how many different males dealt with many different situations. Alpha males? Sure, some. Maybe even many. With all the characteristics of taking charge, not needing anyone—or at least telling themselves they don't. Are all cops alpha males? No. My husband was the most supportive, nurturing person I've ever known. On the female side, my step-daughter is amazingly good at making and maintaining connections. And she works at it, much harder than I do. My point is that people—and hopefully my characters—are individuals, with many traits both good and bad. Heroes and heroines alike. While one trait might be more common to females than males or vice versa, to me that doesn't mean it's exclusive to that gender.
Do the heroines you've written about share certain characteristics? Do they share any characteristics with you? What have you learned about yourself from writing about them? What do you hope our readers will learn from them?
Vicki: The women I write about are ones I'd like to be. People I respect, admire who respect everything and do what they feel is good and right no matter what it costs them—not for material gain because it is the good and right thing to do. They fear, they worry, they sometimes fail, but they fail trying and not standing still waiting for someone else to "fix" whatever is wrong. I love that about them. I've learned who I want to be and that getting there isn't painless or quick. :) I hope readers who are struggling will see that with each struggle comes some opportunity for a constructive solution and if they have the courage to try, progress will come. Maybe not all at once, but that's okay. Every step is one step closer, and every step brings new insight that makes the next step less frightening if not easier.
Judith: I'd like to think I'm gorgeous and brilliant, like the fantasy heroines of some male-oriented books <g>, but I think my heroines are a lot like me--smart but not always right, baffled by life but not defeated by it, willing to speak their minds. My heroines are usually stubborn, and my husband would say I share that trait with them.
Eve: Are my heroines like me? Maybe in certain traits. They generally speak their mind--sometimes when they shouldn't:)
Teresa: I'm sure we put a lot of ourselves on the page. I take comfort in the fact that we put so much on the page in story after story that it's hard for people to ever know what's us and what we made up. <G> And often, we're not even aware of the issues of our own we're playing out in our books. I know I'd written 7 or 8 books before someone pointed out to me a common theme of my books I'd never even realized, and I've done the same to other writers. So, yes, I've learned a lot about myself. I've worked out a lot of my own issues. I hope readers, through my books, have done the same. If I could give women any lessons from my work, it would be that you are so much stronger than you realize. You can and will handle a variety of tough issues in life, and that it's much easier and more pleasant if you do that while surrounded by people who love you.
Justine: To hearken back to an earlier topic, my heroines always win. ;) In my current release, OPERATION MIDNIGHT, that is not a simple thing. Hayley Cole needs all her wits and nerve to get through the mess her beloved—and too smart—dog manages to land her in. But in several ways she's like many of my heroines. What they win may be nothing like what they were originally striving for, or nothing close to what they thought they wanted, but in the end they win, and they realize it's the biggest, most precious prize of all. Are they like me? I know what it's like to not trust, to be afraid, to doubt. And I know how hard it is to proceed despite that. So in those ways, yes, they're like me. I don't tell stories to educate, but to entertain. I just hope readers can relate, and understand the heroine, and why she does what she does, and is what she is. If they see a bit of themselves in her, so much the better. On the other hand, what I've learned is that I really, truly like men in general. ;) Even the differences that put us at loggerheads sometimes are just part of what makes it work. To me a good man (even if he's hidden under a tough exterior, or maybe especially if he is) is admirable, worthy of respect, and if he's willing to give it, then deserving of all the love my heroine can muster. Which is a lot!
Comment for a chance to win a great book from each of us. And be sure to "like" Justine and friends at The Story Garden on Facebook.
Comments
76 comments posted.
Re: Story Garden | What do women want?

I think women just want to be listened to and have their viewpoints considered.
(Sue Farrell 10:01am March 7, 2012)
I think most women want to be loved and respected by someone special.
(Cate Sparks 10:41am March 7, 2012)
I think women want to be respected and loved.
(Barbara Hanson 11:06am March 7, 2012)
I think that an appeal of romance for women readers is that the story's about the woman as an individual. Even in mainstream fiction with a woman or women as central characters, they're often A Mother or A Wife or A Daughter.
(Mary Ann Dimand 11:21am March 7, 2012)
I think women want to be appreciated for the effort they make.
(Wilma Frana 11:34am March 7, 2012)
I agree with the above comments... wanting love, respect, and to be appreciated.
(Colleen Conklin 1:21pm March 7, 2012)
I love the heroines in Romantic Suspense - they give their all - and sometimes more than they knew they had.
(Kelli Jo Calvert 1:25pm March 7, 2012)
Loved and respected... The same as men, I think...
(May Pau 1:35pm March 7, 2012)
Great questions and answers. Thanks for the
conversation.
(Carla Carlson 1:36pm March 7, 2012)
I agree that women want love and respect, but do feel that sometimes historical romance authors fall into the trap of forgetting the times in which their heroines live, and the reality that many would find those things in somewhat different ways than we think of now.
(Carol Gowett 1:50pm March 7, 2012)
For me I value honesty right up there with love and respect.
(Wendy Hulbert 2:15pm March 7, 2012)
In addition to love and respect, to be viewed as a person in her own right, not just as a mother, wife, daughter and/or sister.
(Mary C 2:16pm March 7, 2012)
I believe honesty is the best policy, and in most of these historical romance, thats where the conflict comes from.
(Kim Phan 3:19pm March 7, 2012)
I want to be really listened to and acknowledged.
(MaryEllen Hanneman 3:40pm March 7, 2012)
What a good post; you all had some interesting answers. I believe women want to be listened to and respected.
(G S Moch 3:51pm March 7, 2012)
I think women want to be loved, respected and really listened to.
(Cheryl McEwen 4:07pm March 7, 2012)
Sometimes I just want someone to tell me it will all be ok.
(Christy Comstock 5:27pm March 7, 2012)
I think men should have to be a woman for just one year out of their lives..and be pregnant that year(and of course go thru labor) then I think that maybe they would be more understanding and respect a bit more!!
(Dawn Staniszeski 6:20pm March 7, 2012)
Woman want first of all to be heard and next desire to have respect for mind, body and soul.
(Alyson Widen 6:24pm March 7, 2012)
I think fidelity is what I want in a relationship and trust without those you don't have a relationship
(Elizabeth Rainbird 7:27pm March 7, 2012)
If I understand the question correctly, women, at least in my case, want a book where I can connect with the heroine in the story. She should be someone not too over the top - just slightly vulnerable, and ready for someone to enter her life, which would make romance possible. Her strength should also be there, but not be overbearing. I really enjoy more of the old-fashioned type of romance where the guy sweeps the woman off her feet, but give the story more of a modern twist where she does have some grounding, goals, strength, and common sense. That was a very informative column, and I enjoyed it immensely.
(Peggy Roberson 8:47pm March 7, 2012)
All you need is LOVE. True love comes all inclusive, trust, respect, honesty the lot. What a great character that would make!
(Sally Lincoln 9:01pm March 7, 2012)
I just want to be loved for who I am and not what someone thinks I should be. Faults and all.
(MaryAnne Banks 9:14pm March 7, 2012)
To be loved and respected.
(Natasha Donohoo 9:29pm March 7, 2012)
to be able to trust and to feel safe
(Jennifer Beck 9:52pm March 7, 2012)
I think what all humans want (male or female) is to be able to trust their own instincts because they have a history of being proven correct.
(Jennifer Beyer 10:18pm March 7, 2012)
I think all a woman wants is to be listened to and understand!
(Charlotte Zimmerman 10:56pm March 7, 2012)
Respect.
(Beth Fuller 11:03pm March 7, 2012)
Heroines in Romance novels are more receptive to love.
(Mary Preston 11:40pm March 7, 2012)
I think all women want to be loved unconditionally.
(Na S 2:11am March 8, 2012)
Yes, I know that I want to be acknowledged, not just a nod but listened to and understand whatever I am bringing forth in the conversation. Acknowledgement, understanding, trust and love..got it. Thanks
(Margie Gagarin 5:31am March 8, 2012)
I feel that women want to be loved, respected and heard.
(Mary Hay 9:14am March 8, 2012)
That was interesting to read the different comments by all the
authors.
(Diane Sallans 11:50am March 8, 2012)
women want love and honesty and of course faithfulness in a man to be committed in a long lasting relationship
GloriaDeal@aol.com
(Gloria Walshver 2:49pm March 8, 2012)
It was interesting to read about the different authors views of heroines.
(Tabitha Monroe 4:46pm March 8, 2012)
I think women want to have equal opportunities in a relationship.
(Jackie Wisherd 6:02pm March 8, 2012)
Women want love, respect, understanding, to be listened to, and most of all, be appreciated for everything she does in the relationship.
(Linda Luinstra 6:13pm March 8, 2012)
It is all about recognition-being recognized as an equal in their job, in their
relationships and their culture.
(Joy Isley 6:15pm March 8, 2012)
I think that women want to be listened to and appreciated, even when they're at
their worst.
(Hyunjin Jeon 10:58pm March 8, 2012)
Can't disagree with the posted comments. A woman wants eye contact when having a discussion with someone. Scrap/shut down the electronics, too. What a turn off talking to a distacted person.
(Joanne Hicks 11:06pm March 8, 2012)
When a man stands up for something he believes in he is treated with respect even if what he believes in differs from the norm or what is expected. Many times a woman is called names, disrespected and just down right treated like #$%#@ for standing up for what she believes in, specially if what she believes in differs from what is expected of her. I think women (I know I do) want to be treated with respect for their opinions and their beliefs.
(Susan Ashcraft 2:50am March 9, 2012)
I would like to be respected as a person and not judged by my gender.
(Irene Menge 9:12am March 9, 2012)
I love all your books, a great read any day.
(Barb Volker 9:34am March 9, 2012)
I, as a women, would like to be respected and to be able to lead my life the way I decide I want.
(Patricia Hill 4:35pm March 9, 2012)
I WANT MORE BOOKS AND THE TIME TO READ THEM! LOL ANY OR ALL
(Linda Bass 5:30pm March 9, 2012)
What do women want? The same thing everyone else posting here wants, they want to WIN THIS CONTEST! &:-0) Have a great weekend. JKromrie
(Jennifer Kromrie 10:01pm March 9, 2012)
I think it was fascinating to hear the perspective of each woman who wrote
for this post because it goes to show that that there isn't a "one size fits all"
answer to what women want. We are individuals and we each have our
own set of needs and wants. Get to know us and we will reveal what we
want and need. Thanks for the great post and the chance to win the books
as well.
(Maureen Hayes 6:25am March 10, 2012)
definately respect and understanding. lol, as well as communcation. I moved in December and am disabled. None of my immediate family has come to see where I live... they are only 5 miles away. lol, thankfully I am fine but what if I wasn't?
(Heather Poindexter 9:08am March 10, 2012)
I want love,understanding, honesty, & respect
(Liz Cranage 9:20am March 10, 2012)
I like he heroine to not be too over-the-top. I want to
believe she is real.
(Mary Hay 11:05am March 10, 2012)
women want to be strong characters
(Pam Howell 11:22am March 10, 2012)
Women want to be listened to, have their opinions matter, and not be ignored.
(Joanne Schultz 1:22pm March 10, 2012)
Women want to be loved for themselves, have time for their own pursuits, and if married, to have an understanding, steady husband.
(Theresa Hurley 2:17pm March 10, 2012)
I just have to say, in response to one of Justine's comments in the blog, that even in my traditional Regencies (and historicals) I can't imagine writing a heroine whose main/only goal is to find a man! Sure, once she meets the hero, winning his love may become an important goal, but I find heroines with more complicated goals (though still true to their time, I hope!) to be a lot more fun to read...and write...about.
(Brenda Hiatt 7:12pm March 10, 2012)
I agree with at lot of the comments, and authors, above. People just want to be loved and respected. I love heroines who aren't perfect, and find guys that aren't perfect - everyone has flaws. Finding a considerate guy who is a bit of a gentleman is always a plus though ;)
(Alyssa m 9:00pm March 10, 2012)
Sensitivity.
(Lisa Garrett 9:01pm March 10, 2012)
I want to be loved, respected and looked on as a true
partner.
(Cindy Olp 11:38pm March 10, 2012)
Just wont to be loved for who I am. Thanks for giving me a chance to win this contest
(Linda Hall 12:07pm March 11, 2012)
I think women want to matter to those who matter to them.
To matter means to be respected and listened to.
(Linda Howell 6:26pm March 11, 2012)
I think women want to be accepted for who they are, especially when they are different then what other people think whey should be
(Susan Ashcraft 3:32am March 12, 2012)
I think women want to be loved and respected.
(Becky Darmogray 9:29am March 12, 2012)
Wow... What an excellent post! I think deep down, all woman
want to be loved, respected and cherished. We can still be
strong individuals but it's nice to have someone to lean on or
to give over the reins and be taken care of for a change :)
(Erin Fender 10:25am March 12, 2012)
Well, i dont know wht the other women want to. But i do know what i want to as a women. I want to be accepted as just the way i am, respected, n loved. 4 me the relationship is important. Feel comfortable, trust in each other, supporting, face all the thing together, understanding and honesty.
(my fb account: inaxavi)
(Rina Darmayanti 12:59pm March 12, 2012)
I do like to read books where women deal with issues, big and small, and find happiness doing it.
(Maureen Emmons 5:03pm March 12, 2012)
Love,respect and not being taken for granted is what this woman wants.
(Christine Schultz 8:48pm March 12, 2012)
I am not sure what most women want. I am most definitely unsure of what I want. But whatever it is, my husband is really good at figuring me out even when I can't...so maybe a few guys do get it.
(Kelly Knapp 4:48pm March 13, 2012)
I love to read about all the wonderful ladies here. I never know what I want from day to day so guess that puts me in as a woman. ha I love all you ladies here and keep those books coming. susan Leech garysue@dejazzd.com
(Susan Leech 11:59pm March 13, 2012)
Women want Love, respect and to feel treasured, wanted, needed and important
(Lilian Gamble 12:41pm March 14, 2012)
I know what women don't want - be be taken advantage of. They want respect and tender caring from a good man.
(Kathleen Yohanna 3:35am March 14, 2012)
I agree, men just need to read the books we love - a hot romance! Women want a romance full of passion, excitement and appreciation.
(Kaci Verdun 12:02pm March 14, 2012)
I want a relationship where my opinions are valued and I am loved for those same opinions, even if they are different from my spouse. I'm willing to adapt my preferred lifestyle to that of my spouse, to help him be happy, as long as I have a voice in our relationship.
(Jan Terry 12:29pm March 14, 2012)
Women want to be loved, respected, and to feel like they are special.
(Anna Speed 12:51pm March 14, 2012)
I think women what to be cherished and feel loved, safe and to have a man wants them passionately. They need to feel that no matter how long they have been together they are still "the one". To know that even though they may have some bumps they one they love would still pick them out of a crowded room and sweep her off her feet.
(Patti Paonessa 3:13pm March 14, 2012)
I think most women want to have an affectionate, caring man who makes her feel appreciated, along with being her best friend, being understanding, compassionate and respectful of her feelings and expressions.
What a great group of authors in this contest...Thanks!
(Rich Cook 4:29pm March 14, 2012)
Great post. I think women want to have someone who listens and appreciates them for who they are, not trying to make them over into some false ideal of perfection.
(Donna Simmonds 9:51pm March 14, 2012)
Honesty is good and to be accepted for who they are, not who the man wants them to be.
(Molly Wilsbacher 10:40pm March 14, 2012)
Registered users may leave comments.
Log in or register now!