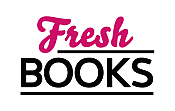 New Year, Great reads for January 2021
Brenda Hiatt
Features & Posts
No posts found.
2 comments posted.

Re: Gwen's Ghost (4:09pm July 16, 2012):

I remember when you two were doing this, back in the old GEnie days! And I remember how loudly I cheered when it won the RITA award. Thanks so much for the trip down Memory Lane, Lynn, and for a reason to reread this gem!

Re: A Scandalous Countess (6:26pm February 9, 2012):

Well said, Grace! I agree. (Always did find wigs a bit of a turnoff, I'm afraid.) Not that both eras don't have their delicious novel heroes... The Regency has the inimitable Darcy and the Georgian the Scarlet Pimpernel, to name a couple of classics!