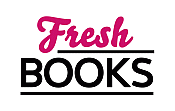 Best reads in December
//================================================== // Deprecated methods // I don't recommend the use of the following methods, // but they are included for backward compatibility. // You can delete them if you don't need them. //================================================== //-------------------------------------------------- this.set_image = function(imageobject) { // This method is deprecated; you should use // the following code instead: // s.image = document.images.myimagename; // s.update(); if (!document.images) return; this.image = imageobject; } //-------------------------------------------------- this.set_textarea = function(textareaobject) { // This method is deprecated; you should use // the following code instead: // s.textarea = document.form.textareaname; // s.update(); this.textarea = textareaobject; this.display_text(); } //-------------------------------------------------- this.set_textid = function(textidstr) { // This method is deprecated; you should use // the following code instead: // s.textid = "mytextid"; // s.update(); this.textid = textidstr; this.display_text(); } } //-->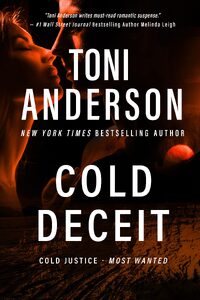 Vicki Hinze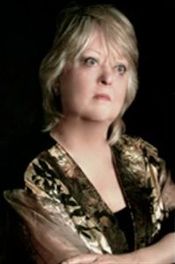 Blogging at Fresh Fiction
Vicki Hinze | Torn Loyalties
April 10, 2011
Okay, you're in a pickle.  A fix.  You didn't put yourself there, but in it you are, and now you must choose: Read More...
Vicki Hinze | Great Debates And Moral Dilemmas
February 7, 2011
They're everywhere and on everything—great debates and moral dilemmas.  I expected to run into a few when I tackled human trafficking in Read More...
Vicki Hinze | So What's Wrong With A LIttle Whimsy?
March 16, 2010
Reality is good. We all live our lives steeped in it. Some days are better than others. We know it, accept it, and consider ourselves Read More...
Vicki Hinze | Running On Faith--Or Fumes Of Faith
January 13, 2010
There are times in every life when we're soul weary, exhausted and all that's left in us is to run on faith. And Read More...
Vicki Hinze | WHAT DO YOU WANT TO BE WHEN YOU GROW UP?
November 13, 2009
Many authors become authors because they're interested in a lot of different things, and naturally those interests can create challenges when it comes time Read More...
Pseudonym: Victoria Barrett.
Pseudonym: Victoria Cole.

Vicki Hinze has written nearly thirty novels for Dell Publishing Group (Waterbrook-Multnomah and Bantam), Bell Bridge Books, St. Martin's Press, Pinnacle, Harlequin and Silhouette, Medallion Press, her own imprint, Magnolia Leaf Press, and four nonfiction books for Spilled Candy Traditional and Magnolia Leaf Press. She's an active lecturer on the writing craft and the business of writing, sponsors the Writers' Zone mentoring program, and the Edna Sampson Benevolence Fund to assist writers in financial straits. She maintains a free library for writers, On Writing, on her website.
Her first book was an award-winning bestseller published in nearly a dozen foreign countries. Subsequent books have won numerous awards, including the Maggie Award for Excellence, Daphne de Maurier for Mainstream/Suspense, been nominated for multiple RITA® Awards and awards for Best Suspense, Best Romantic Suspense, Best Mainstream, Best Science Fiction and Best Action/Adventure Best Romance of the Year and Best Faith-Affirming Thriller of the Year. Vicki has been nominated for multiple Career Achievement Awards and Service Awards. She deeply appreciates them all, but there have been two highlights in her career that stand heads above all others.
The first came in 2000, when AP ran a front-page photo in newspapers of a soldier in Kandahar who hadn't made it home for Christmas. He was reading a copy of Vicki's ACTS OF HONOR. That day, he knew what he was doing was appreciated, that it mattered. He knew that he mattered. This is the reason Vicki writes her military books.
The second highlight came when an abuse victim phoned her unexpectedly, saying that she had lost her way due to a suicide in the family and that in reading MAYBE THIS TIME she had found her path again-a way she could heal and go on living.
"As a writer," Vicki says, "I discovered in those rare and privileged moments that life just doesn't get much better than this."
Log In to see more information about Vicki Hinze
Log in or register now!
Series
Crossroads Crisis Center
Books:
Risky Brides, November 2014
e-Book
Dangerous Desires, July 2013
e-Book
Torn Loyalties, February 2013
Lost, Inc.
Paperback / e-Book
Legend of the Mist, February 2013
Paperback / e-Book
Maybe This Time, February 2013
Paperback / e-Book
All Due Respect, January 2013
Trade Size / e-Book (reprint)
Christmas Countdown, December 2012
Lost
Paperback / e-Book
Duplicity, November 2012
Audio / e-Book (reprint)
Mind Reader, November 2012
Audio CD / e-Book
Acts of Honor, September 2012
Trade Size / e-Book (reprint)
Duplicity, August 2012
e-Book (reprint)
Not This Time, March 2012
Crossroads Crisis Center #3
Trade Size / e-Book
Mind Reader, March 2012
e-Book (reprint)
Girl Talk, March 2012
e-Book
Cast Of Characters, March 2012
Paperback / e-Book
Beside A Dreamswept Sea, January 2012
The Seascape Trilogy #3
Trade Size / e-Book
Upon A Mystic Tide, December 2011
The Seascape Trilogy #2
Trade Size / e-Book
Beyond the Misty Shore, October 2011
The Seascape Trilogy #1
Paperback / e-Book
Before The White Rose, September 2011
e-Book
Deadly Ties, February 2011
Crossroads Crisis Center #2
Trade Size / e-Book
Forget Me Not, March 2010
Crossroads Crisis Center #1
Paperback / e-Book
Kill Zone, July 2009
War Game Series #5
Mass Market Paperback
The Common Sense Guide For Writers, July 2006
Paperback
Her Perfect Life, April 2006
Paperback
The Prophet's Lady, March 2006
Paperback
Bulletproof Princess, February 2006
Bombshell Series, #78
Paperback
Double Dare, December 2005
Silhouette Bombshell 69
Paperback
Double Vision, June 2005
Paperback
Smokescreen, June 2005
Paperback
Body Double, September 2004
Paperback
Lady Justice, August 2004
Paperback
Lady Liberty, November 2002
Paperback
All Due Respect, October 2000
Paperback
One Way To Write A Novel, September 2000
Paperback
All About Writing To Sell, July 2000
Paperback
Acts Of Honor, December 1999
Paperback
Duplicity, April 1999
Paperback / e-Book
Shades Of Gray, July 1998
Paperback

Videos