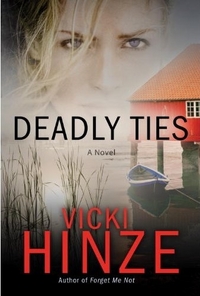 Purchase
Crossroads Crisis Center #2
Multnomah
February 2011
On Sale: February 8, 2011
320 pages
ISBN: 1601422067
EAN: 9781601422064
Kindle: B004FGMZ7G
Trade Size / e-Book
Add to Wish List

Her enemy will stop at nothing for control … and everything is not enough
A horrific crime shatters Lisa Harper's idyllic childhood. Her father is dead and her desperate mother, Annie, quickly marries Dutch Hauk, an abusive monster who soon reveals his hatred for Lisa. To protect her, Annie defies her ruthless husband and forfeits custody to a trusted friend. Enraged, Dutch vows to keep Annie and Lisa apart—and he does. Years later, though keenly aware of Dutch's evil intent, Lisa and her mother seize a chance to be a family, safe in a home where love dwells. But they fail to fathom how far Dutch will go to keep his vow.
Determined to control his women, Dutch proves resourceful. His associates in crime are feared at the highest levels across the globe—and for Lisa they plan a fate worse than death. Yet she too has formidable connections: ones like former Special Operations officer Mark Taylor. Burdened by his own traumatic past, Mark has loved Lisa from afar. Now, for Lisa and her mother to survive, Mark must risk his life—and even more difficult for him, he must trust God—as one question haunts them all: Can Mark and Lisa untangle these deadly ties before it's too late?
Videos
Crossroads Crisis Center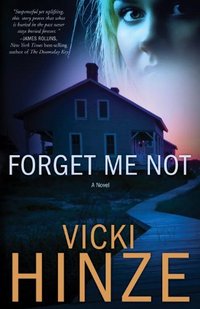 Forget Me Not
#1.0
Amazon.com | BN.com | | |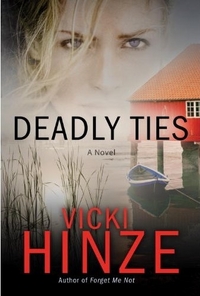 Deadly Ties
#2.0
Amazon.com | BN.com | | |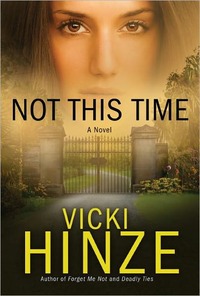 Not This Time
#3.0
Amazon.com | BN.com | | |
Comments
83 comments posted.
Re: Deadly Ties

would really love to read these great books
(Kathy Weber 8:41pm November 8, 2010)
In a way, me too. I have become a book reviewer this month. Not a paid one, unfortunatly (we are a one income household, so that would help). But I am still so excited about this! And I am sure that my hubby is getting very tired of hearing all the little details of what is happening with each aspect of it. He does hide it well and shows great support for me though. Now I just have to keep doing a good job...
(Victoria Colyer-Kerr 11:00am November 30, 2010)
I would love to read this book to find out how these dilemmas are played out!
(Robin Daily 12:23pm February 7, 2011)
This sounds like such a powerfully emotional book. I would love to read this story.
(June Manning 1:15am February 7, 2011)
Sounds so interesting and well thought out. I love books that have the unexpected because no...everyone is not always ok in the end.
(Darci Paice 3:03am February 7, 2011)
This sounds like such a good story! And how wonderful that you felt so tied to it, and were able to see both sides of the issues.
(Joanne Reynolds 6:30am February 7, 2011)
This sounds like a thought-provoking read. We never know what goes on
behind closed doors. I once worked with someone who was abused and
am guilty of thinking the solution for her was simple. I know better now.
(Mona Garg 8:17am February 7, 2011)
This was a great article that really got me interested in your books. I have prayed for those involved in human trafficking and applaud you for drawing attention to it.
(Renee Pajda 9:29am February 7, 2011)
you couldn't be more right about things are not always what they seem and who knows what goes on behind closed doors. Your book sounds most intriguing.
(Karen Gervasi 9:51am February 7, 2011)
This book sounds really interesting. I will definitely have to read it.
(Cheryl Lynne 12:11pm February 7, 2011)
Very thought-provoking article. Your book sounds like an emotional read that would be really good!!!

Valerie
in Germany
(Valerie Bongards 12:17pm February 7, 2011)
This books has a fascinating story to tell. I want to find out what happens to Lisa and Anne.
(Anna Speed 12:17pm February 7, 2011)
This book sounds really good.I am glad that I found this page today and found you! you are a new author for me and I am going to have to add this book to my TBR list :)
(Amy Surprise 12:23pm February 7, 2011)
so far i like all your books!
(Debbi Shaw 12:43pm February 7, 2011)
Does anyone really know what goes on behind closed doors?
Do we really know the difference between good and evil?
Do we really want to know? Something to ponder when found in a good read.
(Rosemary Simm 1:37pm February 7, 2011)
You have me so interested in your book---I still don't understand how a woman can let herself be controlled and hurt by her husband and not try to leave, but I would like to read about that side of the argument.
(Sue Farrell 1:43pm February 7, 2011)
Vicki- I congratulate you for taking on such controversial subjects. I wish that everyone could get out of their bad situations, and that they could live happily ever after. The sad part is that not everyone has a family that stands behind them. When the chips are down, and they need someone to count on, they turn their backs, and unfortunately, there's no place for them to turn. Anyway, I've been a big fan of yours, and can't wait to read your latest book. It sounds like it'll be a good read, as always, and I'm just glad that somebody has the guts to bring these situations out into the light to try and help those that have a fighting chance. (no pun intended)
(Peggy Roberson 1:50pm February 7, 2011)
I think that a lot of it comes down to a question of what values people feel women *should* hold-- that of absolute dedication to their family (and if so, is it to support their Whatever or for their true welfare?), that of maintaining vows regardless what their effects are, that of being an individual with the right to grow, even if it costs others something (that last being where I am)? I know people with all these motivations. Your novel sounds excellent, and I'll have to read it.
(Mary Ann Dimand 1:53pm February 7, 2011)
I am so grateful that I have only read about domination, not experienced that.
Blessings,
Marjorie
(Marjorie Carmony 1:59pm February 7, 2011)
Wow, what a challenging book this must have been to write but so rewarding at the same time - to be able to get out that powerful message.
(Kasey Armstrong 2:02pm February 7, 2011)
Vicki, this sounds like a thought provoking book. I was an abused child and had a love/hate relationship with my dad until he died. I have been on the other side of that door and no one outside my immediate family knew anything. Everyone thought my dad was nice. However, to be fair, he had his own demons from the way he was raised.
(Cathy Phillips 2:16pm February 7, 2011)
Sounds like two very interesting women to read about... real life issues that bring emotions to the front, definitely a book I want to read.
(Colleen Conklin 2:24pm February 7, 2011)
Vicki--Your story sounds very interesting and thoght-provoking. Thanks for the chance to win a book.
(Ann Garland 3:21pm February 7, 2011)
As someone who has tried to work on the legal side of these issues, it amazes me that a lot of people are unable or unwilling to even see that this exists in our society and at all levels, not just the poorest or in immigrant groups. I would love to have a chance to read what you have written in light of trying to bring both sides to the reader and thank you for taking this subject on.
(Shirley Cochran 3:40pm February 7, 2011)
Vicki--Thanks for all your great books. I'm sure this one will be the next good read added to the list. Can't wait to read it!!
(Debbie Wilson 3:42pm February 7, 2011)
Can't wait to read this book. Sure to be great!
(Sharon Engel 4:19pm February 7, 2011)
It takes great courage to leave. I can't wait to read how you managed to see both sides.
(Mary Preston 4:55pm February 7, 2011)
It is hard to remember that you have to let people make their own decisions even if you disagree with them.
(Maureen Emmons 5:33pm February 7, 2011)
This sounds like a great story!
(Gordon Wilson 5:54pm February 7, 2011)
It's snowing here today and the wind reminds me that winter is still very much in charge. I would love to cuddle up with an interesting book like yours. I could melt away in the pages until spring arrives:)
(Patricia Carson 6:09pm February 7, 2011)
Sounds like a good read. Thanks, count me in!
(Brenda Rupp 6:14pm February 7, 2011)
This sounds like a very emotional story. bet it was hard to write from both sides. Will be putting this on my TBR list. Thanks for the chance to win a copy.
(Teresa Ward 6:18pm February 7, 2011)
We are facing more snow and ice on Wednesday!! I am so excited. If I can stay at home, I will curl up with a good book!! I wish I had GREAT DEBATES AND MORAL DILEMMAS TO READ!!
(Patricia Pickett 7:04pm February 7, 2011)
I love reading your books. Thank you for writing them, I would to win this one.
(Linda Hall 8:03pm February 7, 2011)
Sounds like an interesting book, particularly because my grandmother was a battered wife and my mother and her siblings were emotionally abused by this man. Back in that day, there were no women's shelters to escape to. Just as you do with Annie, I think my grandmother was a hero in her own way.
(Annette Mardis 9:03pm February 7, 2011)
The moral dilemmas and how we face them makes for a compelling story and on a deeper level makes us wonder what we would do if we faced that situation. Congratulations on a great book!
(Rosemary Krejsa 9:49pm February 7, 2011)
Domestic abuse is something many people don't understand. I have known
several such relationships, both physically and emotionally abusive. Two in
emotionally abusive relationships had families that were supportive and
helped them get out. I think they are almost harder to recognize than the
physically abusive. In one, the husband was a teacher, well liked and well
respected. Many who knew him didn't believe what the wife said. Too many
women feel they have no options. They have either been threatened or
convinced they are so worthless no one else would ever want them.
Sorry, it is a soapbox I have been on many, many times. I look forward to
reading DEADLY TIES.
(Patricia Barraclough 10:10pm February 7, 2011)
wow, definitely a book to go on my to-buy list. thanks for having the courage to dive into this.
(Barbara Studer 10:18pm February 7, 2011)
the book sound great and you bring up a good point and hope t hat a lot of women will read it and learn i had the lesson
learn the wrong way i lost my hearing to one an now i had baha done and hope to be able to hear for the first time in aobut 20 years
(Desiree Reilly 10:56pm February 7, 2011)
Sounds like an awesome book. It's hard when women get in these situations. I feel for anyone that does. And ya know, emotional abuse to me is almost worse. The pain heals but the damage to a person's psyche can never heal.
(Vicki Hancock 11:31pm February 7, 2011)
Sounds like an interesting book.
(Ginger Hinson 11:48pm February 7, 2011)
Wow sounds like a great book. I can't imagine the emotions you must have confronted writing it.
WendyK
(Wilma Keel 11:54am February 8, 2011)
I would love a chance to win your book. I am adding you to my TBR list... Thank you for sharing...
(Kelly Mueller 4:43pm February 8, 2011)
I very much enjoyed FORGET ME NOT and look forward to reading DEADLY TIES.
(Sigrun Schulz 12:40pm February 9, 2011)
I am always impressed with the imagination it takes to write a good and satisfying book for the public, I can't even keep a journal!
(MaryEllen Hanneman 4:05pm February 19, 2011)
Girl, you really get in there and raise the questions digging deep. Searching the pages for conflicts and finding a few solutions keeps me turning the pages to see how this set of characters goes about getting into and out of troubles. It looks like a good read and the pages would go fast.
(Alyson Widen 10:04pm February 27, 2011)
I am always there for my friends, but when I need help they are never available. So after awhile when they needed me, I would consider if I should be available to help them or not. In the end I usually give in. I guess it's my nature.
(Cheryl English 11:56am April 10, 2011)
I have tried to be very loyal to a few close friends becasue as an only child I have no sister or brother to turn to. Nice to have a close friend that is loyal.
(Shirley Younger 12:20pm April 10, 2011)
I have helped alot of people, including family over the years. I have finally gotten to the point where when I very rarely ask for help, I am told no. I have stopped being friends with some, and limited contact with family members. It is a two way street. If I am the only one doing the giving, I am being used. Life is to short to let that happen.
(Debbie Penny 12:33pm April 10, 2011)
After my mom passed away 29 yrs ago, my sister and I did not speak to each other for many yrs. On her death bed, my mom asked us to please get along. That we don't have to see each other all the time, but be friends.......well after 5 yrs of not speaking we both got together and now thankfully we are loving sisters my mom would have loved to see. So now, we both respect love for each other and our familys and friends. Life is too dear and too short.
(Joanne Bozik 12:54pm April 10, 2011)
I have been taken advantage of alot. When you are always the one giving, and never getting help returned, it is frustrating. Now, I limit myself to those I know appreciate my help, and the ones who would help me if needed.
(June A, Manning 1:06pm April 10, 2011)
I find that I tell the truth not matter what---and that can be a bad think sometimes. My husband has a very worthless brother that I need to just keep my mouth shut about sometimes and learn to pick my battles.
(Sue Farrell 1:08pm April 10, 2011)
Vicki!! I am so thrilled that you are posting today!! I'm such a big fan!! Let me say that I was thrown into the biggest mess of my life. I was always there for everyone in my family. I always did things for them, and being into knitting and crocheting and other crafts, made things for them - you get the picture. When there was a get-together, I would make different dishes to take some heat off of my Mother. When my Mother came down with Alzheimer's, I was the only one who was there every day, against my Doctor's orders, to help my Dad out. I would even help if my Dad had a hard time with her in the evening, and he couldn't control her. Like the time she had a knife, and wouldn't give it to him. Anyway, I had to take care of her, and at the same time, prepare my Dad with the stages she was going through and getting closer to her death, so he'd be ready mentally. He told everyone, when she passed, he couldn't get through it without me. My Sisters, both of them, were of no help through all of this. Anyway, my Husband lost his job, and we lost our house of 13 years, after taking all of our money to fight it. I went to my Dad to talk to him about it. He asked where we were going to live, and mentioned the camper we had. I said we had no choice. I'll never forget his words when he looked at me and said "Good Luck." What a slap in the face!! That's exactly what we did, when my whole family turned their back on us!! We took our belongings, packed what we could in our pop-up camper, little pick-up truck, grabbed our dog, and headed to the nearest campground, which was to be our new home. I have major health problems, and nobody cared. We now live over 200 miles away from the family, and I couldn't be happier. My relationship with my Dad still exists, but it's strained. I haven't seen him in over 2 years now. He came over for every occasion after my Mother passed away, as well as every weekend, and I fed him. I used to also take meals o
(Peggy Roberson 1:29pm April 10, 2011)
I am a Foster Care Social Worker. I work with handicapped children. These children are very vulnerable, and always at risk for exploitation and abuse. Some of the children have endured incredible abuse, yet they have so much love and caring for everyone they encounter. When children are in danger, there is no task in the world more important than to keep them safe. This story sounds like one that would dearly touch my heart!
As a young girl, I made a really bad choice in a boyfriend. He was an old friend and very handsome. He had some problems that he could get past. He was abusive, because he had been abused. The abuse got so severe that I literally feared for my life. It took a lot of courage to leave him, but my life changed for the better. I decided I would help others and keep others safe.
(Sandy Fielder 1:41pm April 10, 2011)
Wow...this sounds great. Everyone, at some time in their life,
has to make that one difficult choice...some lose, some of us
win. Would love to read this book..
(Leanna Morris 1:45pm April 10, 2011)
The book looks great. I agree that it is the man/woman in the mirror that you must appease. I think it will eat away at you if you cannot look yourself in the mirror.
(Beth Melito 1:54pm April 10, 2011)
Beyond the issue of each step-by-step choice of slide or grapple, I think it's vitally important when we've made a bad choice to acknowledge that we made it. You start explaining to yourself that you really had no choice, you go selectively amnesiac, and you farm a future of rotten choices.
(Mary Ann Dimand 1:59pm April 10, 2011)
I'M TORN SOMETIMES BETWEEN MY HUBBY AND MY MOTHER..WOULD LOVE TO WIN THIS BOOK!
(Silvana Moscato 2:12pm April 10, 2011)
All of us have had to make decisions in our life and just hoped and prayed we made the right one. This book sounds like a winner.
(Anna Speed 2:37pm April 10, 2011)
I have some family members that seem to just be "needy". Yes,I always help them but there are times that I wonder what would I do if they weren't family? That is one of the reasons I read your books. They take me to other people's problems and solutions. LOVE them!
(Angela Bartlett 2:42pm April 10, 2011)
Right now I am in a good place. I can't think of any situations that I would call torn loyalties. I have had a lot of that in the past and have learn to run the other way if I sense it starting up. My circle of friends and family is small but everyone supports everyone else.
(Jennifer Beyer 2:54pm April 10, 2011)
I have been torn between Mom, sisters, brother, friends and even work. I tried to be there for everyone else but myself. I spread myself too thin and then get burned no matter what I do. I stressed over it and then I remember a quote from the movie "Dangerous Liaisons" that something are beyond my control.

So I do what I can control and for better or worse, I have to live with my consequences.
(Kai Wong 3:09pm April 10, 2011)
It was timely to read your post. Work drama is coming to a head. Just wished to say that I found those last 2 paragraphs in your post to be particularly inspiring and certainly pertinent.
(G. Bisbjerg 3:14pm April 10, 2011)
Books like this one make me even more grateful for the family and friends that I have. One bad choice can make a huge difference.
(MaryEllen Hanneman 3:50pm April 10, 2011)
I'm torn between spending too much time on the internet and doing my chores.
(Patricia Mellert 4:22pm April 10, 2011)
No matter what we so we always have choices, and sometimes it is hard to choose what is right. But, then we can learn from our mistakes (we hope).
(Linda Pillow 5:05pm April 10, 2011)
It's always hard dealing with other people and our choices do matter and sometimes doing what is right is the hardest choice but even doing that sometimes isn't enough- sometimes we just have to cut some people out of our lives entirely in order to have peace. Thanks for the post, it was very timely.
(Maria Durst 5:31pm April 10, 2011)
Sometimes we are so tempted, and how great we feel if we do the right thing.
Blessings,
Marjorie
(Marjorie Carmony 5:54pm April 10, 2011)
I had this problem with work colleagues to the point that I was forced out simply because they thought they could say & do whatever they liked to me & I should just take it. I was unemployed but free.
(Mary Preston 6:49pm April 10, 2011)
Between husband, grown children still living at home and working full time, I sometimes feel like there is no "me". So I try very hard to find a day here and there where all I think of doing is what I'm interested in, not being at every one's beck and call!
(Diane Sadler 7:49pm April 10, 2011)
The closest that I came to torn loyalitie is mother-in-law and my husband. She's not the greatest mother or mother-in-law but my husband is always defending her. I don't want to hurt him but I don't want himo be blinded eithe.
(May Pau 8:41pm April 10, 2011)
Hi Vicki! I don't really have torn loyalties. I don't really get along with my mother in law, but lover her son dearly.
(MaryAnne Banks 10:01pm April 10, 2011)
I have had moments when I keep going through things in my mind instead of sleeping... wondering if the choice I made was right... I have been torn about different things throughout life...
(Colleen Conklin 10:07pm April 10, 2011)
My torn loyalties are between brothers and sisters.
(Sheila True 10:56pm April 10, 2011)
I can sure relate to what you write! I do try to listen to the moral compass and go with what will let me be able to sleep at night... Really want to read this book!
(Robin Daily 12:05pm April 11, 2011)
I just finished reading DEADLY TIES a few days ago, and it was a humdinger. Though I can't remember Sara, I do remember Beth, the computer genius. I guess we've all had torn loyalties though I grew away a little from my family, as the eldest from my siblings especially, since I spent 10 years abroad. After I returned, I realized how much I had missed in their lives--two brothers' and a sister's. It has been very difficult to reestablish some of those bonds.
(Sigrun Schulz 12:47pm April 11, 2011)
My torn loyalties this weekend would be between my dogs. The young dog I'm training to be a service dog and the old dog I didn't think would make it through Saturday night and Sunday until the vet opens tomorrow. Although Missy would never hurt my older chihuahua, she loves to stand over her and want her to play. Normally Sweet Pea would think nothing of nipping Missy to keep her in line but I remind her that she's one mouthfull for Missy. After two minutes they settle down to serious bone chewing and Missy gets some review of her favorite tricks. Last night I wouldn't let Missy come into my room and lounge on the bed because I didn't want Sweet Pea disturbed. That was my biggest decision on how to handle the one that needed me most. Thankfully tonight - this morning - I can let them be together again. I couldn't stand shutting one out while the other was deathly ill.
(Christina Harrison 5:37am April 11, 2011)
I am often torn between my husband and my family members as they
don't see eye-to-eye. Because hubby has no family in the states, I feel
that I am all he has.
(Mona Garg 4:33pm April 11, 2011)
Not every set of choices is as difficult as the fictional one you have created, but each of us, every day, has to reach ethical and moral decisions that may conflict. The degree of help one extends to another is a gift, and each of us needs to identify how much to risk and at what price.
(Janet Martin 7:14am April 12, 2011)
men and moms . my kids all at each other throats with each other. i dont get it , i was a only child,would love to have sister
(Tami Bates 1:53pm April 12, 2011)
I've spent most of my life trying to do the right thing or being expected to do the right thing and I've reached an age where I'm much more interested in doing what I want to do and the rest be hanged. I'm certainly having a lot more fun!

Vivki, I enjoyed your post and the subsequent comments. I'm looking forward to reading Deadly Ties.
(Karen Cherubino 8:13pm April 15, 2011)
Just wanted to say thanks so much for all your comments and for sharing so much of your challenges with me. I am deeply touched, and I hope and pray that something in DEADLY TIES will touch your heart and your life in a positive way. One thing is very clear. We're all in the same boat! We all have to make those tough calls. If you want to chat about them, I hang out on Facebook a lot at vicki.hinze.author and of course, you can always reach me here at Fresh Fiction! Blessings, Vicki
(Vicki Hinze 6:36pm May 15, 2011)
I love to read,manage about 6 books a week(yes,I still do housework). It sounds like I have found another good author to add to my list of favorites.I am always looking for someone whose books I have never read and when I do I end up reading every book by that author! This book sounds like a must read!
(Carol Covato 9:25am February 17, 2012)
Registered users may leave comments.
Log in or register now!