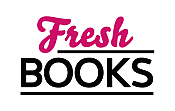 Start your holiday reads in November
Reviews
Outlander Kitchen
by Theresa Carle-Sanders
"The must have cookbook for Outlander lovers!"
Posted June 22, 2016

If you're the type of reader that completely immerses yourself in your favorite author's books, having a companion piece is like gold. This is the perfect way to continue to love your Outlander world- making the recipes inspired by your favorite characters. Food is a passion of mine Read more...



The Duke's Disaster
by Grace Burrowes
"A Hasty Proposal Turns Into the Surprise of Love"
Posted March 23, 2015

Noah Winters, the eighth duke or Anselm, needs a wife. But not any wife will do- she must be mature and not give to the flights of fancy and emotion of the other young ladies of the ton. Lady Araminthea Collins will do- she is has composure, she doesn't Read more...



In Your Wildest Scottish Dreams
by Karen Ranney
"Can A Love Once Lost Rekindle Itself?"
Posted January 26, 2015

Karen Ranney starts a new series with this first installment of IN YOUR WILDEST SCOTTISH DREAMS. Glynis MacIain has known the man she has wanted to marry since she was a little girl. Lennox Cameron holds her heart in his hands- tall, strong with broad shoulders and black hair, his Read more...



Sara Edmonds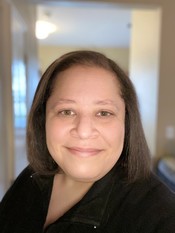 Born and raised in Dallas, Sara only left for the few years she spent in Maine for school. She has always been a "bookie." Her mother read constantly, and Sara and her brother entered all the summer reading contests at school whether they wanted to or not. But reading stuck. By the time she was a sophomore in high school, the young adult authors held no interest. One day her mom gave her one of her old books to read-a romance novel from Harlequin. From then on she was hooked, and probably explains her career choices.
Features & Posts