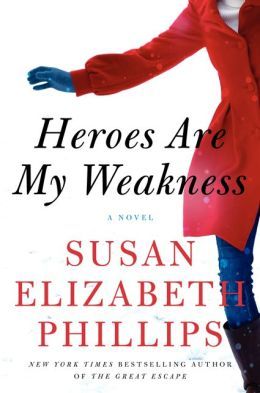 Purchase
William Morrow
September 2014
On Sale: August 26, 2014
Featuring: Annie Hewitt
384 pages
ISBN: 0062106074
EAN: 9780062106070
Kindle: B00H7LT5II
Hardcover / e-Book
Add to Wish List

Other Editions
Paperback (August 2015)
Deepest winter.
An isolated island off the coast of Maine.
A man.
A woman.
Puppets. (Yes, puppets…)
And…
A mysterious house looming over the sea . . .
He's a reclusive writer whose imagination creates chilling horror novels. She's a down-on-her-luck actress reduced to staging kids' puppet shows. He knows a dozen ways to kill his characters with his bare hands. She knows a dozen ways to kill an audience with laughs. But she's not laughing now.
Annie Hewitt has arrived on Peregrine Island in the middle of a snowstorm and at the end of her resources. She's broke, dispirited, but not quite ready to give up. Her red suitcases hold the puppets she uses to make her living: sensible Dilly, spunky Scamp, and Leo, the baddest of bad guys. Her puppets, the romantic novels she loves, and a little bit of courage are all she has left.
Annie couldn't be more ill prepared for what she finds when she reaches Moonraker Cottage or for the man who dwells in Harp House, the mysterious mansion that hovers above the cottage from a windblown cliff. When she was a teenager, he betrayed her in a way she can never forget or forgive. Now they're trapped together on a frozen island along with a lonely widow, a mute little girl, and townspeople who don't know how to mind their own business.
Is he the villain she remembers or has he changed? Her head says no. Her heart says yes.
It's going to be a long, hot winter.
Comments
25 comments posted.
Susan Elizabeth Phillips is one of my favorite authors. I've read all of her
books. She has wonderful, funny, real characters. Love her style.
(Lillian Amundson 1:00am July 15, 2014)
I cannot wait to read this book, I love SEP!
(Daphne Trumps 11:17am July 28, 2014)
My very favorite author. I'm so excited that there is a new
book coming soon.
(Robin Self 5:48am July 29, 2014)
I swore off romance until I read Susan Elizabeth Phillips!
Heroes Are My Weakness will be a hit with her fans for sure,
and earn her some new ones.
(Stacy Alesi 2:23pm August 11, 2014)
The opening scene for this book is classic SEP and had me in
stitches. . . Great start to to great book. . .
(Sara Edmonds 1:16pm August 24, 2014)
Congrats on the new release!
(Vicki Hancock 12:19pm August 27, 2014)
This is exactly the type of book I've been looking for to
start out my Fall reading with!! Congratulations on what I
know will be an instant hit!! You're at the top of my TBR
list!!
(Peggy Roberson 9:46am August 27, 2014)
Hooray, it's finally out! Can't wait to read this book.
(G S Moch 11:34am August 27, 2014)
great new book glad you wrote it
(Jeri Dickinson 5:27pm August 27, 2014)
The reviews on your newest release, Susan Elizabeth, are
astounding! You must be in 7th heaven! Of course, all of
your books have been great, so this is no surprise to me.
Congratulations on another winner! jdh2690@gmail.com
(Janice Hougland 10:43pm August 27, 2014)
I am a long time fan and heroes ARE my weakness!
(Ann Bartok 1:24am August 29, 2014)
I'm a huge SEP fan! I've been really looking forward to the
release of Heroes Are My Weakness! :)
(Amanda P 1:52am August 29, 2014)
love your novels and can't wait to read Heroes are my weakness perfect for fall/winter reading - thanks for offering your fans a chance to win
(Jennifer Essad 4:02pm August 29, 2014)
I would love to read one of your books. Thank you so much for the chance to win. Good luck everyone.
(Renae Kelly 10:56pm August 29, 2014)
This sounds so good I can't wait to read it !!
(Susan King 9:27am August 30, 2014)
I have to get each new release asap to satisfy my need for a fix. Write on
(Caroline Toye 2:51pm August 30, 2014)
This sounds very intriguing! Puppets, eh? They can be pretty horrifying in and of themselves.

Count me in!

Later,

Lynn
(Lynn Rettig 2:54pm August 30, 2014)
I've so enjoyed all of Susan's stories - so glad she has
another one out!
(Diane Sallans 5:18pm August 30, 2014)
Sounds like a great book, Susan! I've always wanted to visit
Maine.
(Maria Proctor 5:19pm August 30, 2014)
Glad you wrote this book, can't wait to read it
(Jeri Dickinson 6:33pm August 30, 2014)
Puppets? You had me at puppets!
(Kirsten Kimball 7:30pm August 30, 2014)
Congratulations on your new book! I can't wait to read it.
Thanks for being here today.
Penney
(Penney Wilfort 11:30pm August 30, 2014)
Read and listened to it. He's ok, but no Bobbie Tom---who I want to change my flat tire and he's not EVEN an option
(Cait Voss 11:06pm September 11, 2014)
I read the first chapter and can't wait to get the book!
(Vickie Raynor 4:00pm October 8, 2014)
Haven't read any of this author's books but if I was in a book store & saw this I you put it in my cart !
(Bea Carroll 10:45am October 13, 2014)
Registered users may leave comments.
Log in or register now!