Here's to summer- lazy vacations with a chance to lay all day at the beach. As you pack your bag, don't forget to pack your beach reads. Here are some great titles coming out this month that should fit into your tote quite nicely.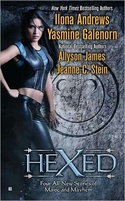 HEXED, Llona Andrews, Yasmine Galenorn, Allyson James, and Jeanne C. Stein (Berkley, June 2011, $7.99)
Four of the bestselling names in romance and fantasy come together in this collection of thrilling novellas featuring powerful women who know how to handle a hex or two.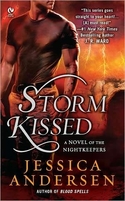 STORM KISSED, Jessica Andersen (Signet, June 2011, $7.99, Nightkeepers) When sexy Nightkeeper Dez goes rogue, the bounty hunter enlisted to catch him is Reese, his former lover.The sexual energy between them is hotter than ever— but the life-and-death stakes attached to the chase may pull them apart for good.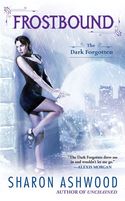 FROSTBOUND, Sharon Ashwood (Signet, June 2011, $7.99, The Dark Forgotten)
As a snowstorm locks down the city, someone beheads the wrong girl.Vampire-on- the-lam Talia Rostova thinks it was meant to be her.And now she's the prime suspect in her own botched murder and the prisoner of her smoking-hot neighbor- a hellhound. And the hot-blooded Lore was bred to serve and protect, so he's not freeing Talia until he's sure she's the prey and not the hunter.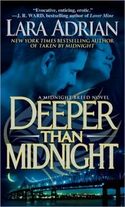 DEEPER THAN MIDNIGHT, Lara Adrian (Random House, June 2011, $7.99)
At eighteen, Corinne Bishop was a beautiful, spirited young woman living a life of privilege as the adopted daughter of a wealthy family. Her world changed in an instant when she was stolen away and held prisoner by the malevolent vampire Dragos. After many years of captivity and torment, Corinne is rescued by the Order, a cadre of vampire warriors embroiled in a war against Dragos and his followers. Her innocence taken, Corinne has lost a piece of her heart as well— the one thing that gave her hope during her imprisonment, and the only thing that matters to her now that she is free. Once Dragos's most deadly assassin, Hunter now works for the Order, and he's hell-bent on making Dragos pay for his manifold sins. Bonded to Corinne by their mutual desire, Hunter will have to decide how far he'll go to end Dragos's reign of evil—even if carrying out his mission means shattering Corinne's tender heart.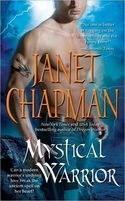 MYSTICAL WARRIOR, Janet Chapman (Pocket, June 2011, $7.99)
An eleventh-century lass with a stubborn streak unleashes the red-hot hero inside her modern lover in bestselling author Janet Chapman's irresistible new Midnight Bay adventure.

Trace Huntsman's peaceful life has headed to hell in a hand-basket ever since stunningly beautiful Fiona Gregor moved into the vacant apartment above his house. Kidnapped centuries earlier and transformed into a red-tail hawk, Fiona is human once more and must learn how to be a modern woman. But damned if Trace is going to be the one to teach her. Not when her mere presence ignites a fiery passion deep within his cautious heart.Midnight Bay is at the center of a fierce battle, and Fiona is the primary target. Only Trace can save her, but first, the lovers must set aside their fears, and open up their hearts.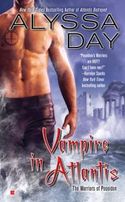 VAMPIRE IN ATLANTIS, Alyssa Day (Berkley, June 2011, $7.99)
The most unexpected of all allies to Poseidon's warriors has proven to be the fiercest—Daniel, a vampire and Night Guild mage. But even the strongest alliance can be destroyed when a vampire's oath crosses paths with a maiden's quest, and an eleven-thousand-year-old desire is reborn.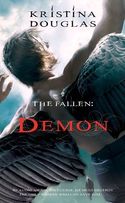 DEMON, Kristina Douglas (Pocket, June 2011, $7.99)
Azazel should have extinguished the deadly Lilith when he had the chance. Now, faced with a prophecy that will force him to betray the memory of his one true love and wed the Demon Queen, he cannot end her life until she leads him to Lucifer. Finding the First is the Fallen's only hope for protecting mankind from Uriel's destruction, but Azazel knows that ignoring his simmering desire for the Lilith will be almost as impossible. Rachel Fitzpatrick wonders how Azazel could confuse her with an evil seductress. Rachel stirs a carnal need in Azazel that he never thought he'd feel again. Falling for a demon—even if she has no idea she's the Lilith—means surrendering his very soul. But if he lets her go, he risks abandoning his heart, his dangerous lover, and possibly all of humanity, to Uriel's deadly wrath.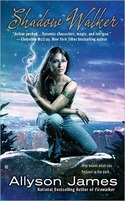 SHADOW WALKER, Allyson James (Berkley, June 2011, $7.99)
Stormwalker Janet Begay returns home only to have the ground collapse beneath her—literally. After tumbling two hundred feet underground, Janet is rescued by her dragon boyfriend, Mick. But something dark touches Mick while in the sinkhole, and Janet might lose him forever unless she recruits the most unlikely of allies to stop the growing shadow.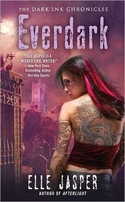 EVERDARK, Elle Jasper (Signet, June 2011, $7.99, The Dark Ink Chronicles)
When Savannah tattoo artist Riley Poe is ambushed by an undead enemy, she inherits some of the traits of her attackers—and a telepathic link with a rampaging vampire. Now, she's experiencing murder after murder through the victims' eyes. And her new powers will not be enough to stop the horror—or the unending slaughter.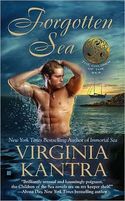 FORGOTTEN SEA, Virginia Kantra (Berkley, June 2011, $7.99, The Children of The Sea)
Fallen angel Lara Rho is desperate to prove herself a seeker by rescuing the restless sailor Justin Miller. He's no angel, but she is irresistibly drawn to him—and is soon drawn into an adventure of danger and discovery.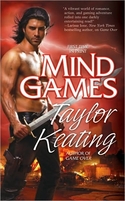 MIND GAMES, Taylor Keating (TOR, June 2011, $7.99)
This second book in Keating's sexy paranormal romance series is a hybrid romance, featuring elements of fantasy, science fiction, video games, and action adventure. Time is running out for Chase "Hawk" Hawkins and River Weston. Bioengineers on Earth are after River's Fae magic. Cryogenicists in the Guardian world are desperate to revive Hawk from his astral travel. And a very angry lost Earth soul—with the help of a Dark Lord—is after the body Hawk stole from him.

On the run from just about everything and everyone, the two lovers must do all that they can to stay together- and stay alive.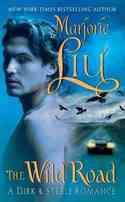 THE WILD ROAD, Marjorie M. Liu (Avon, June 2011, $7.99, A Dirk & Steele Novel)
Those who look upon Lannes Hannelore see only an exceptionally handsome man. But his beauty is a prison, locking the dark truth inside his tormented soul. For Lannes is one of a dying race of remarkable creatures, hiding in plain sight among earth's human masters. His existence is solitary and sad—until the night he encounters a young woman on a deserted street, desperate, frightened, with no memory . . . and covered in blood. She has no recollection of who she is or what she's done—and now she must trust a mysterious stranger whose imposing presence masks a gentle heart. Her need draws Lannes into a mystery that will cause him to confront his worst fears and question everything he believes—and compel him to risk his secrets for the one woman who might well be the love of his life . . . or the destruction of it.


SINFUL MAGIC, Jennifer Lyon (Random House, June 2011, $7.99)
Roxanne "Roxy" Banfield refuses to be like her mother, a fertility witch who uses sex as nothing more than a magical weapon. Roxy rejects that life and is determined to become mortal to pursue her dream of real love and a family. All she has to do is avoid meeting the one man whose sensuality can release her powers. But steering clear of this magnetic stranger is easier said than done. Wing Slayer Hunter Kieran "Key" DeMicca channels the dark violence that lives inside him into a popular comic book series about an ancient dragon named Dyfyr, but only Key knows that Dyfyr is real. Struck by her beauty and her resemblance to his sketches, he feels compelled to protect her. As steamy magic, lethal danger, and timeless love collide, Roxy must become what she swore she would never be—and awake a part of Key that will threaten to destroy them both.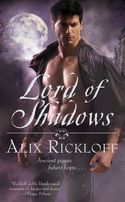 LORD OF SHADOWS, Alix Rickloff (Pocket, June 2011, $7.99)
It has been seven years since Lady Sabrina Douglas cloistered herself with the Sisters of High Danu, but the questions remain. She is Other—a mixture of Fey and mortal— quietly using her powers to heal. That is, until she saves a half-drowned man, his soldier's body a roadmap of scars, his fathomless eyes filled with heartbreaking loneliness. The inexplicable connection overwhelms her defenses, touching her heart, mind- and body. A man with no memory, Daigh MacLir seeks his past even as unknown threats fill him with monstrous rage and inhuman abilities. But as a desperate game of hunter and hunted is played out from ballrooms to bedrooms, what Daigh discovers is more chilling than anyone could possibly imagine. Defying death was only the first step in the task he has been given, and Sabrina is his last hope. But dare he risk involving her? Daigh has been summoned to find an ancient king, and even the powers of love may not be enough to win the battle against the powers of darkness.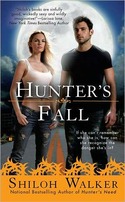 HUNTER'S FALL, Shiloh Walker (Berkley, June 2011, $7.99)
Nessa lost her memory following a near-death experience. Dominic is a Hunter dealing with his own problems with memory and sanity. When the two are put together to battle the forces of darkness—while trying to restore what they've lost—their all-consuming passion becomes an even greater unknown.
Enjoy- Sara Edmonds
No comments posted.