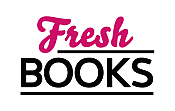 Pick up great June books for summer reading
Lori Wilde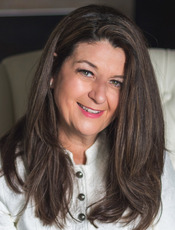 Blogging at Fresh Fiction
Lori Wilde | The Christmas Cookie Collection with Free Recipe
October 29, 2013
Believe it or not, Christmas is breathing down our necks and I have the good fortune to be writing a Christmas story right now. It Read More...
Lori Wilde | Which Contemporay Romance Author Best Matches You?
June 25, 2013
I'm on blog tour this month and I've written ten blog already and well, I was running out of ideas. Searching for something Read More...
Lori Wilde | A New Series, Martini Dares
August 27, 2007
I have a book coming out in September, called My Secret Life from Harlequin Blaze Read More...
Lori Wilde is the New York Times and USA Today bestselling author of over 80 romance novels. She is a two-time RITA award nominee, a four-time Romantic Times Reviewers' Choice nominee and has won numerous other awards. She earned a bachelor's degree in nursing from Texas Christian University and holds a certificate in forensics. She also volunteers for a domestic abuse shelter as a first responder. An animal lover, Lori is owned by several pets, and lives in Texas with her husband, Bill.
Interviews for Lori Wilde
Interview with Lori Wilde
December 1, 2009
Log In to see more information about Lori Wilde
Log in or register now!
Series
Jubilee, Texas | Cupid, Texas | Stardust, Texas | Twilight, Texas
Books:
Second Chance Christmas, November 2021
Twilight, Texas
Mass Market Paperback / e-Book
The Moonglow Sisters, July 2021
Mass Market Paperback / e-Book
Summer in the City, June 2021
Paperback / e-Book
The Keepsake Sisters, March 2021
Paperback / e-Book
The Christmas Backup Plan, November 2020
Twilight, Texas #12
Mass Market Paperback / e-Book
The Moonglow Sisters, March 2020
Paperback / e-Book
Rocky Mountain Heat, December 2019
Mass Market Paperback / e-Book (reprint)
The Christmas Dare, November 2019
Twilight, Texas
Mass Market Paperback / e-Book
The Undercover Cowboy, September 2019
A Twilight, Texas Novella
e-Book
To Tame a Wild Cowboy, June 2019
Cupid, Texas
Mass Market Paperback / e-Book
Long, Tall Texan, December 2018
Mass Market Paperback / e-Book (reprint)
The Christmas Key, November 2018
Twilight, Texas
Mass Market Paperback / e-Book
Valentine, Texas, July 2018
Wedding Veil Wishes #3
Mass Market Paperback / e-Book
A Wedding on Bluebird Way, June 2018
Mass Market Paperback / e-Book
Cupid, Texas: How the Cowboy Was Won, April 2018
Cupid, Texas #6
Mass Market Paperback / e-Book
Cowboy, It's Cold Outside, November 2017
Twilight, Texas #8
Mass Market Paperback / e-Book
Happy Is the Bride, May 2017
Mass Market Paperback / e-Book
Million Dollar Cowboy, April 2017
Cupid, Texas #5
Mass Market Paperback / e-Book
A Wedding for Christmas, November 2016
Twilight, Texas
Mass Market Paperback / e-Book
Love of the Game, May 2016
Stardust, Texas #3
Paperback / e-Book
I'll Be Home For Christmas, November 2015
Twilight, Texas
Paperback / e-Book
Rules of the Game, June 2015
Stardust, Texas #2
Paperback / e-Book
Back in the Game, March 2015
Stardust, Texas #1
Paperback / e-Book
Christmas at Twilight, November 2014
Twilight, Texas
Paperback / e-Book
To Alaska, With Love, September 2014
The Bachelors of Bear Creek
Paperback / e-Book (reprint)
Love With A Perfect Cowboy, June 2014
Cupid Texas #4
Paperback / e-Book
The Valentine's Day Disaster, March 2014
Paperback / e-Book
Somebody to Love, January 2014
Cupid, Texas
Mass Market Paperback / e-Book
The Christmas Cookie Collection, November 2013
Mass Market Paperback / e-Book
All Out of Love, July 2013
A Cupid, Texas Novel
Mass Market Paperback / e-Book
Love at First Sight, June 2013
A Cupid, Texas Novel
Mass Market Paperback / e-Book
One True Love, May 2013
e-Book
Night Driving, February 2013
Stop the Wedding!
Paperback / e-Book
Happily Ever After, January 2013
Wedding Veil Wishes
Paperback / e-Book
All I Want For Christmas..., December 2012
Mass Market Paperback / e-Book
A Cowboy for Christmas, October 2012
A Jubilee, Texas Novel
Paperback / e-Book
The Cowboy And The Princess, August 2012
Jubilee, Texas #2
Paperback / e-Book
The Cowboy Takes a Bride, April 2012
Jubilee, Texas #1
Mass Market Paperback / e-Book
Born Ready, January 2012
Uniformly Hot
Paperback / e-Book
Raylene, December 2011
The Christmas Cookie Chronicles #2
e-Book
Carrie, November 2011
The Christmas Cookie Chronicles #1
e-Book
Intoxicating, November 2011
Paperback
The First Love Cookie Club, August 2011
Trade Size
By Invitation Only, July 2011
Paperback
High Stakes Seduction, April 2011
Uniformly Hot!
Paperback
The Welcome Home Garden Club, April 2011
Twilight, Texas #4
Mass Market Paperback
The First Love Cookie Club, November 2010

Paperback
Sweet Surrender, September 2010
Encounters
Mass Market Paperback
The True Love Quilting Club, April 2010

Mass Market Paperback
His Final Seduction, January 2010
Mass Market Paperback
The Sweethearts' Knitting Club, December 2009

Mass Market Paperback
Zero Control, November 2009
Paperback
Sand, Sun...Seduction!, July 2009
Mass Market Paperback (reprint)
The Right Stuff, April 2009
Uniformly Hot!
Mass Market Paperback
All Of Me, April 2009
Wedding Veil Wishes #4
Mass Market Paperback
Addicted to Love, October 2008
Wedding Veil Wishes #3
Mass Market Paperback
Lethal Exposure, October 2008
Perfect Anatomy
Mass Market Paperback
Secret Seduction, August 2008
Perfect Anatomy
Mass Market Paperback
Crossing The Line, June 2008
Perfect Anatomy
Paperback
Once Smitten, Twice Shy, January 2008
Wedding Veil Wishes
Mass Market Paperback
My Secret Life, September 2007
The Martini Dares
Mass Market Paperback
There Goes the Bride, March 2007
Wedding Veil Wishes #1
Paperback
Real Men Do It Better, February 2007
Trade Size
Some like It Hot, November 2006
Hotel Marchand Series - Book 6
Paperback
Destiny's Hand, June 2006
Miniseries: The White Star - Book 6
Paperback
You Only Love Twice, March 2006
Paperback
Angels and Outlaws, January 2006
Harlequin Blaze 230
Paperback
Saving Allegheny Green, September 2005
Paperback
Mission: Irresistible, May 2005
Paperback
Shockingly Sensual, March 2005
Paperback
Racing against the Clock, October 2004
Paperback
Gotta Have It, September 2004
Paperback
Charmed and Dangerous, June 2004
Paperback
As You like It, February 2004
Paperback
Packed with Pleasure, October 2003
Paperback
License to Thrill, September 2003
Paperback