She leaned over to grab one side of the eight-foot-long banner that was supposed to say Merry Christmas, Twilight giving him a straight-shot view down the front of her sweater.
She waited for him to pick up the other half.
His eyes bugged. Joel stopped in his tracks, gaze fixed on Jana's cleavage. His pulse jumped right off a cliff. Last night, this gorgeous creature was in my bed.
"Joel?"
"Huh?"
"You gonna stand there all day with your mouth hanging open?"
He shut his jaw, picked up the other end of the banner and followed her outside to drape it from the railing of the upper deck.
"Before we anchor the banner securely, let's make sure it's even," she said and hit the stairs for the lower deck so they could stand back and examine their handiwork. He followed her, hunching his shoulders against the cold air blowing off the water. Jana cleared the stairs ahead of him, turned and stared owl-eyed at the message on the unfurled banner above them.
She gasped. "What's this?"
He stared up.
The banner read Will You Marry Me?
Seeing the words spelled out in red letters across the boat yanked the breath from his lungs, and he startled, moving forward on the ball of his foot.
Whoa, what was this? For one insane second, he wondered . . . Was Jana asking him to marry her? Was this some wild, covert setup? He peeked over, his heart in his throat.
The confusion in her eyes matched his own.
Dumbass. No, of course not.
She lifted terrified eyebrows, and they asked the question on his mind, Are you asking me to marry you?
He shook his head. Hard. Held up both palms. "No, no."
"Whew." She wiped her arm across her forehead.
"You thought I—"
"No."
"But you said—"
"No."
"This banner is from when Sean borrowed the paddle-wheel so he could ask Tasha to marry him."
"I figured that out."
"It took me a minute too. You're not going to believe this, but for half a second, I thought you were asking me to marry you." He chuckled nervously.
"Good Lord, Joel, are you serious? Why would I do that?"
"Not for real, as a joke."
"That's hilarious. I wish I had thought of it. This was pure accident."
"I know, right?" Joel peered at her. "Wait, why is that hilarious?"
"Hilarious that, even as a joke, you thought that I'd ask you to marry me."
"Because you wouldn't." His stomach was in his boots, and he had no idea why or why he was stirring this particular pot. "Ever."
"That's right."
"Because being married to me would be such a horrible thing?" Just shut the hell up, MacGregor. You're making things worse and worse.
"It's not you. It's me."
"That's what people say when it is you."
"Joel." Her voice carried a coaxing tone. "Why are we even having this conversation?" She flipped her hair back off her shoulders with a blasé flick. "It's silly."
"Because for some weird reason, you thought I was asking you to marry me."
(c) Lori Wilde, Avon/HarperCollins, 2021. Shared with permission from the publisher.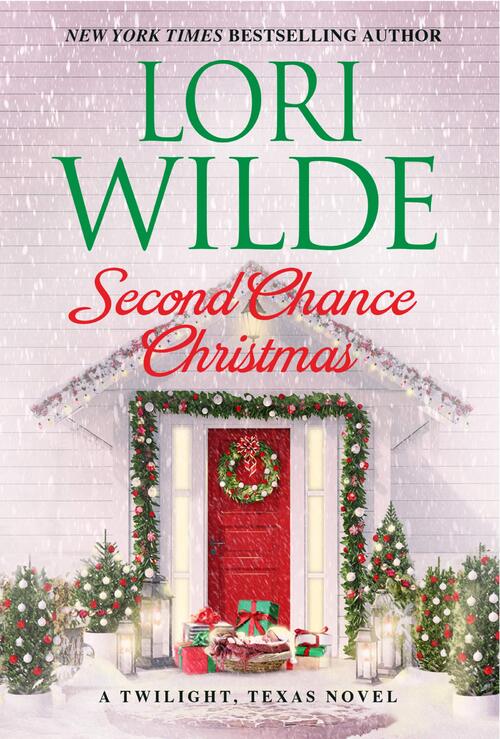 New York Times bestselling author Lori Wilde returns to Twilight, Texas, with a love story filled with the magic of the season, about a couple who discover an abandoned baby on Christmas Eve-Eve.
It's Christmastime in Twilight, TX. The lights are twinkling, carols are being sung, and the cookies are baking. And this year, best friends Joel and Jana discover a shocking surprise: as they are organizing the living Nativity, they find a sweet little baby in the manger with a note saying the mother will return...soon.
Jana tucks the infant into her arms, and she and Joel make the impulsive decision to take the baby home. Jana is spontaneous, Joel is a planner, but they agree that it's better to care for this precious bundle for the holidays, in hopes that the mother really will come back by New Year's.
As the days pass, the pair begins to fall in love with the child and they're also forced to face facts: their relationship goes far deeper than friendship. As the spirit of Christmas—and the magic of Twilight, TX—takes over, this unlikely couple must open up to the feelings they've been hiding from each other all along.
Romance Contemporary | Romance Holiday [Avon, On Sale: October 26, 2021, Mass Market Paperback / e-Book, ISBN: 9780062953230 / eISBN: 9780062953247]
This miracle depends on a matter of trust.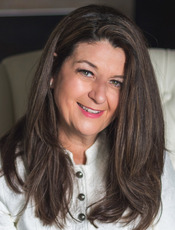 Fresh, fun, sexy, Lori Wilde
Lori Wilde is the New York Times and USA Today bestselling author of over 80 romance novels. She is a two-time RITA award nominee, a four-time Romantic Times Reviewers' Choice nominee and has won numerous other awards. She earned a bachelor's degree in nursing from Texas Christian University and holds a certificate in forensics. She also volunteers for a domestic abuse shelter as a first responder. An animal lover, Lori is owned by several pets, and lives in Texas with her husband, Bill.
No comments posted.