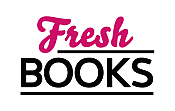 Kick off a new year with great reads!
Lynn Cahoon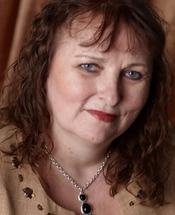 Blogging at Fresh Fiction
Lynn Cahoon | Ten Reasons to Visit a Tourist Trap
June 29, 2015
Hi there, I'm excited to be back here at Fresh Fiction today celebrating my release of Read More...
Lynn Cahoon | Happy Holidays from South Cove
November 17, 2014
IF THE SHOE KILLS is set in the days just before Thanksgiving. Like Read More...
Lynn Cahoon | Playing Tourist at Home
August 14, 2014
Last month, I braved the heat of Texas and spent a few days in San Antonio. I stayed in a historic hotel right next to Read More...
Lynn Cahoon | Second careers
April 28, 2014
Jill Gardner, my heroine in GUIDEBOOK TO MURDER quit her job at the law office Read More...
Lynn Cahoon | Finding the story next door
April 22, 2013
My current release, TEMPORARY ROOMMATES, is set in a section of St. Louis called the Read More...
Lynn Cahoon | Judging a book by its cover
November 15, 2012
THE BULL RIDER'S MANAGER is releasing on November 19th and I Read More...
Lynn Cahoon | Lessons from the Fun House
August 12, 2012
Remember walking through the fun house at the state fair?  The path twisted and turned, the floor shook and changed under your feet, and once Read More...
Pseudonym for Lynn Collins.
Pseudonym: Lynn Collins.

Lynn Cahoon is the author of the NYT and USA Today bestselling Tourist Trap cozy mystery series. Guidebook to Murder, book 1 of the series won the Reader's Crown for Mystery Fiction in 2015. She's also the author of the Cat Latimer series. She lives in a small town like the ones she loves to write about with her husband and two fur babies.
Log In to see more information about Lynn Cahoon
Log in or register now!
Series
Tourist Trap Mystery | Bull Rider | Cat Latimer | Farm-to-fork Mystery
Books:
Three Tainted Teas, May 2022
Mass Market Paperback
A Fatal Family Feast, January 2022
A Farm-to-Fork Mystery #6
e-Book
Two Wicked Desserts, August 2021
Kitchen Witch Mystery Series #2
Mass Market Paperback / e-Book
Picture Perfect Frame, March 2021
Tourist Trap #12
e-Book
One Poison Pie, February 2021
Kitchen Witch Mysteries #1
Mass Market Paperback / e-Book
Chili Cauldron Curse, September 2020
e-Book
Penned In, September 2020
Farm To Fork Mystery 4.5
e-Book
Murder in Waiting, July 2020
Tourist Trap #11
Paperback / e-Book
Deep Fried Revenge, April 2020
Farm-to-Fork #4
e-Book / audiobook
A Field Guide to Homicide, February 2020
Cat Latimer #6
Mass Market Paperback / e-Book
Have a Deadly New Year, December 2019
Farm-to-Fork Mystery #3.5
e-Book
Memories and Murder, November 2019
Tourist Trap Mysteries #10
Paperback / e-Book
A Very Mummy Holiday, November 2019
Tourist Trap Mysteries #9.5
e-Book
Sconed to Death, June 2019
Cat Latimer #5
Mass Market Paperback / e-Book
Corned Beef and Casualties, February 2019
A Tourist Trap Mystery
e-Book
Slay in Character, December 2018
Cat Latimer #4
Mass Market Paperback / e-Book
Killer Green Tomatoes, July 2018
Farm-to-Fork Mystery #2
e-Book
Rockets' Dead Glare, June 2018
Tourist Trap Mystery
e-Book
Who Moved My Goat Cheese?, March 2018
Farm-to-fork Mystery #1
Paperback / e-Book
Of Murder and Men, December 2017
Cat Latimer #3
Mass Market Paperback / e-Book
Fatality by Firelight, March 2017
Cat Latimer #2
Mass Market Paperback / e-Book
A Story To Kill, July 2016
Cat Latimer #1
Paperback / e-Book
Tea Cups and Carnage, June 2016
Tourist Trap Mystery #7
e-Book
Murder on Wheels, February 2016
Tourist Trap Mystery #6
e-Book
Killer Run, August 2015
Tourist Trap Mystery #5
Paperback / e-Book
Dressed to Kill, July 2015
Tourist Trap Mystery #4
Paperback / e-Book
If the Shoe Kills, November 2014
Tourist Trap Mystery #3
e-Book
Mission To Murder, July 2014
Tourist Trap Mystery #2
Paperback / e-Book
The Bull Rider's Keeper, May 2014
Bull Rider #3
e-Book
Guidebook to Murder, April 2014
A Tourist Trap Mystery #1
Paperback / e-Book
Return of the Fae, July 2013
The Council #2
e-Book
Temporary Roomates, April 2013
e-Book
The Bull Rider's Manager, November 2012
Bull Rider #2
e-Book
A Member of the Council, November 2012
e-Book
The Bull Rider's Brother, June 2012
Bull Rider #1
e-Book