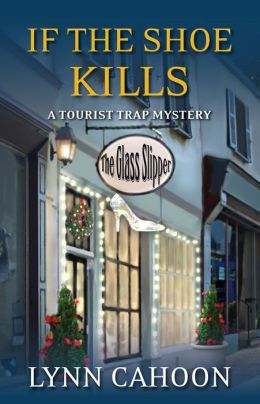 Purchase
Tourist Trap Mystery #3
Kensington
November 2014
On Sale: November 10, 2014
Featuring: Jill Gardner
ISBN: 1601832400
EAN: 9781601832405
Kindle: B00KM9O6SQ
e-Book
Add to Wish List

Mystery | Mystery Cozy | Mystery Amateur Sleuth
The tourist town of South Cove, California, is a lovely place to spend the holidays. But this year, shop owner Jill Gardner discovers there's no place like home for homicide…
As owner of Coffee, Books, and More, Jill Gardner looks forward to the hustle and bustle of holiday shoppers. But when the mayor ropes her into being liasion for a new work program, 'tis the season to be wary. Local businesses are afraid the interns will be delinquents, punks, or worse. For Jill, nothing's worse than Ted Hendricks—the jerk who runs the program. After a few run-ins, Jill's ready to kill the guy. That, however, turns out to be unnecessary when she finds Ted in his car—dead as a doornail. Detective Greg King assumes it's a suicide. Jill thinks it's murder. And if the holidays weren't stressful enough, a spoiled blonde wants to sue the city for breaking her heel. Jill has to act fast to solve this mess—before the other shoe drops…
Tourist Trap Mystery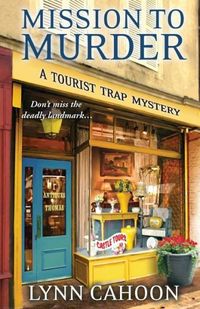 Mission To Murder
#2.0
Amazon.com | BN.com | | |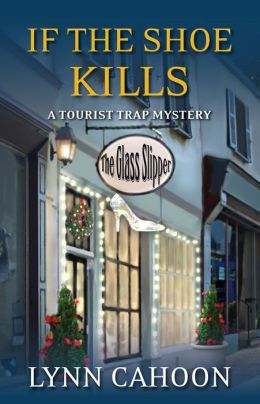 If the Shoe Kills
#3.0
Kindle | BN.com | | |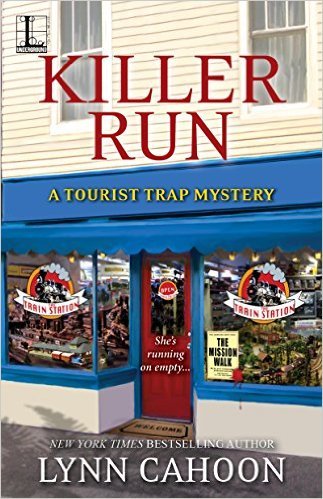 Killer Run
#5.0
Amazon.com | BN.com | Apple Books | Kobo | Google Play
Comments
18 comments posted.
Other than reading my go to way to relax tends to be cooking.
My daughter will be home from college for the season and she
has missed certain meals and dishes. I will likely be cooking
up a storm and she will likely be sitting at the kitchen
counter while we catch up.
(G. Bisbjerg 12:15pm November 17, 2014)
Thanksgiving is generally a day for family for our
family. We will sleep in a little, put our turkey into
cook, eat a light breakfast, watch some of the Macy Day
Parade and then work at whatever needs to be done for our
big meal. My husband, son and daughter will watch some
football and do college studies. The cats and I will be
surfing the web when we have free time and also sneak in
some reading time.
(Robin Coxon 1:39pm November 17, 2014)
Having family over for Thanksgiving day dinner Then later put out my Christmas decorations.
(Jean Benedict 3:06pm November 17, 2014)
I have to work for 5 hours in the morning. I will probably go to my sister's after that.
(Judy Grogan 3:08pm November 17, 2014)
Hoping to be home after having health issues
fixed!!
(Vicki Hancock 6:51pm November 17, 2014)
Donating platelets Thanksgiving eve.
(Mary C 7:17pm November 17, 2014)
Congratulations on your new book: IF THE SHOE KILLS. I love
the pretty book cover too! Your book sounds fantastic and
Yes, I am a spoiled blonde from small farming town in
Kansas. Living in Austin, TX now. I have been having leg
vein surgeries from hamiltonvein.com in Round Rock, TX and
Dr. Carlos Hamilton is the best Dr. I have ever found. I
will be healing from all my surgeries and my husband and I
will probably go to Sirloin Stockade to eat Thanksgiving
this year. I was raised on a beef cattle farm in Kansas but
have not eaten any meat products since 2007. My husband like
the meat so he can get his at the buffet and I will enjoy my
Veggies. I want to wish You a very Happy Thanksgiving and
Merry Christmas and Happy Holidays to everyone too. I would
love to win and read your new book during this Holiday
Season. Thank You very much. Cecilia CECE
(Cecilia Dunbar Hernandez 9:28pm November 17, 2014)
I meant to say my husband likes the meat. Made a typing
error. Thanks, Cecilia CECE
(Cecilia Dunbar Hernandez 9:32pm November 17, 2014)
If the Shoe Kills sounds like a delightful read! I will be
visiting my daughter's home for Thanksgiving and then
entertaining our family here at our home for Christmas day.
I love the holidays!
(Joyce Kernan 10:19am November 18, 2014)
Getting together with family is always the best part of Thanksgiving - or ANY holiday. Your book sounds great. Thanks for the chance to win. Happy Thanksgiving to one and all.
(Nancy Reynolds 10:24am November 18, 2014)
First I have to say that I love the cover of your new book. I think reading 'If The Shoe Kills" will be a great way to de-stress from the chaos of the holidays. Thanks for a chance to entery your contest.
(Robin McKay 4:03pm November 18, 2014)
Spending Thanksgiving by myself and a recent widow reading
helps me to fill the void. Great read "If the Shoe Kills"
sounds like a delightful read to keep my mind occupied and
enjoy the twists of the plot. Keep these great reads
coming. Thanks.
(Shirley Sego 10:52pm November 18, 2014)
I really want to read this one-got it on my christmas
wishlist!
(Amber Kuehn 3:04am November 19, 2014)
I love your list. Happy Thanksgiving!
(Denise Austin 12:49pm November 19, 2014)
I so stress over the holiday dinner, too----and always cook
too much! I'd love to read your book.
(Sue Farrell 12:49pm November 19, 2014)
I'm going to my son's house for a family Thanksgiving. It' wonderful when all of us can be together and the food will be delicious.
(Anna Speed 1:03pm November 19, 2014)
We normally go over to my cousin's (closest family as
everyone else lives out of state) for thanksgiving. Her
hubby is a chef and I normally just bring over a pie and
some wine. Then the boys watch football and we just enjoy
ourselves no stress just family and good times.
(Jeannie Platt 2:37pm November 19, 2014)
We always have our annual Christmas get together with the whole family and exchange Christmas gifts with our little nieces and nephews. It's so much fun and then a group family picture is taken. Lots of food and laughs and good times. The holidays are a wonderful time!
(Bonnie Capuano 8:15pm November 19, 2014)
Registered users may leave comments.
Log in or register now!